A rocket in Rostov from Brazil midfield ace Philippe Coutinho might have been the individual highlight of day four in the Russia 2018 World Cup. But, by late evening, it was Mexican Mariachi music that made the biggest impact.
The "Samba Boys" failed to hold on their spectacular opener in Group E action this afternoon as they were held 1-1 by Switzerland, which brought an early end to a wave of schadenfraude after their European nemesis, Germany, were stunned 1-0 by Mexico.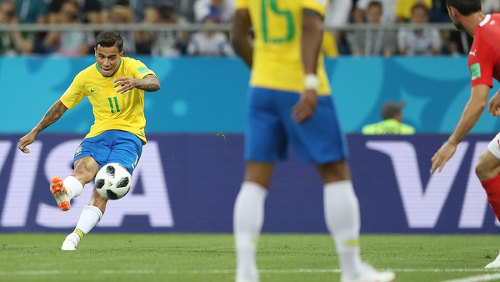 The World Cup is not even a week old and already there are more twists and sub-plots than a Game of Thrones episode.
If anything, today's curtain raiser—between Group E rivals Costa Rica and Serbia—was uncharacteristic, as the Europeans clinched a 1-0 win on the back of a thoroughly efficient display.
Costa Rica and Real Madrid custodian Keylor Navas has the agility and reflexes of a cat; but Serbia captain Aleksandr Kolarov made him look like a fish out of water with a brilliant second half free kick. And the toothless Costa Ricans never looked like recovering and would struggle to match their quarterfinal finish at the 2014 edition now.
There was no lack of bite from their Concacaf colleagues, Mexico, though, as "El Tricolour" displayed impressive vigour and ambition against a Germany team of such quality that coach Joachim Loew opted to travel without Manchester City shooting star, Leroy Sane.
More might be made of Sane's absence now, especially as Germany failed to find the back of the net. But the real problem for "Die Mannschaft" seemed to be their lax transition after losing the ball.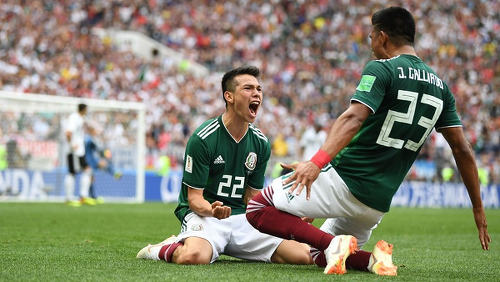 In short, Germany's defensive press—for the first hour, at least—looked as laboured and cringeworthy as MP Marlene McDonald chasing Michelle-Lee Ahye up the Lady Chancellor hill.
The game was just 58 seconds old when Mexico cut through the Germany backline like a hot knife through butter. Only a late, lunging Jerome Boateng tackle stopped Hirving "Chucky" Lozano from opening the scoring with less than a minute played.
They would deny Chucky for long, though, and the PSV attacker made no mistake from another impressive counter-attack in the 35th minute, as he stepped inside opposing playmaker, Mesut Ozil, to beat goalkeeper Manuel Neuer at his near post.
Child's play? Sure looked like it.
Mexico custodian Guillermo Ochoa made a brilliant save to keep out a Toni Kroos free kick in the 35th minute while Germany essentially laid siege to the Mexican penalty area in the final 20 minutes. But the Mexican defensive wall was sturdy; and they made Germany pay for it.
Coach Juan Carlos Osorio even took the opportunity to give 39 year old defender Rafael Marquez a bit of history, as the veteran ex-Barcelona stand-out came off the bench to become only the third player to feature in five World Cup tournaments—after compatriot Antonio Carbajal and iconic former Germany captain, Lothar Matthaus.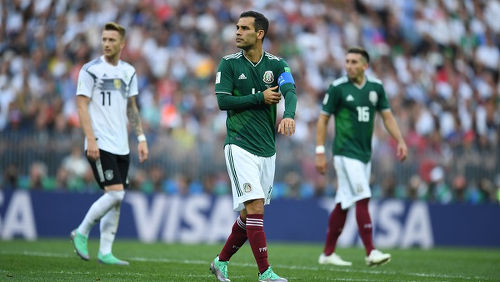 Marquez, incidentally, has been in the headlines for all the wrong reasons of late, after the US Treasury Department froze his bank accounts last year and banned American and United States-based companies from doing business with him—after alleging that the Mexico helped Sinaloa cartel drug lord, Raul Flores Hernandez, to launder blood money.
Thankfully for Mexico, Marquez has little fear of running into any Americans in Russia, thanks to a tremendous World Cup qualifying strike in Couva from young Carenage resident, Alvin Jones.
Brazil superstar Neymar—just returned from a lengthy injury layoff—had his heart set on the spotlight today as well and clearly had his hair done up for the occasion. But it was a forgettable afternoon for the Brazilian captain, who spent so much time on his back making exaggerated sounds of anguish that a few Woodbrook late night workers might have blushed knowingly.
No matter. Brazil looked perfectly capable of getting the job done without him, as current Barcelona star, Coutinho, opened the scoring in the 20th minute with a sensational, curling strike from on top of the opposing area.
It should have been the moment of magic that propelled the five-time champions to a comfortable win against the organised but hum-drum European outfit. But the stodgy Swiss team began to plug the holes in their rearguard and frustrate their illustrious opponents.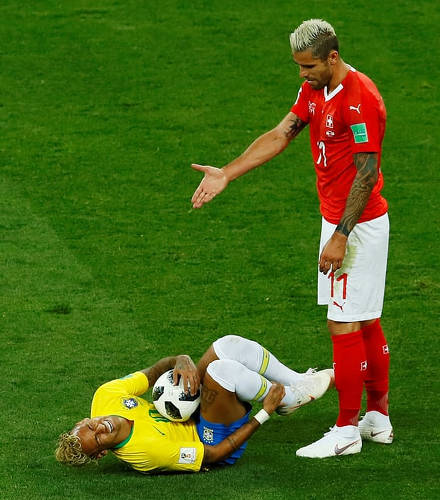 And, in the 50th minute, midfielder Steven Zuber capitalised on a rare sight of goal with a bullet header—against the run of play—from a Xherdan Shaqiri corner kick.
Replays suggested that Zuber pushed Miranda in the back before his decisive header but the Brazilians' pleas for help from the VAR team fell on deaf ears.
Incidentally, one of the four VAR officials is an Argentine, Mauro Vigliano, but Mr Live Wire is sure Vigliano can be counted on to look beyond his own petty rivalries—just like former SPORTT chairman Dinanath Ramnarine. Cough, cough.
VAR, speed guns and Snapchat… Maybe technology has gone too far!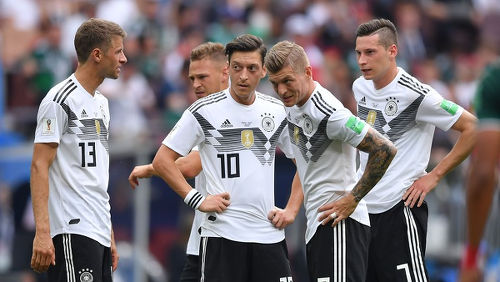 2018 World Cup
Group Stage
Today's results
(Sunday 17 June)
Costa Rica 0, Serbia 1 (Aleksandr Kolarov 56), Group E, Samara;
Germany 0, Mexico 1 (Hirving Lozano 35), Group F, Moscow;
Brazil 1 (Coutinho 20), Switzerland 1 (Zuber 50), Group E, Rostov-On-Don.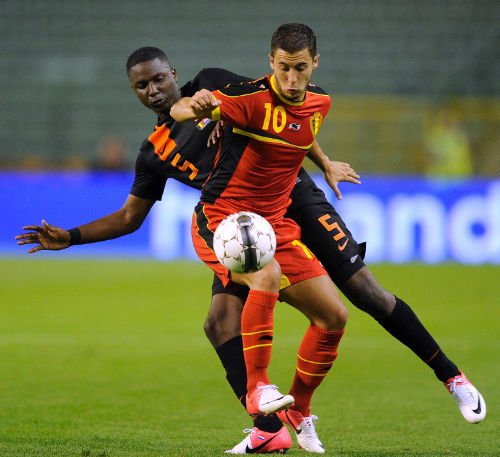 Tomorrow's fixtures
(Monday 18 June)
Sweden v Korea Republic, 8am, Group F, Nizhny Nivgorod;
Belgium v Panama, 11am, Group G, Sochi;
Tunisia v England, 2pm, Group G, Volgograd.