"Apart from the instruction to [assistant referees], I believe there is a more fundamental flaw, which is the referee must first refer the incident to the VAR, then is referred to the sideline VAR monitor and, as we saw in many World Cup incidents, a long time can be taken for a first and even a second or third look by the referee before the final decision.
"All of this takes up too much playing time and certainly casts some doubt about the accuracy of the final decision…"
So what should we make of the Video Assistant Referee's (VAR) memorable introduction in a FIFA World Cup tournament? And what can Trinidad and Tobago learn from the Russia 2018 World Cup?
Wired868 approached local referees association vice-president and former FIFA referee Osmond Downer, 1998 World Cup assistant referee Merere Gonzales, 1998 World Cup referee Ramesh Ramdhan, England's 1986 World Cup defender and four-time Pro League champion coach Terry Fenwick and ex-Women Soca Warriors captain Maylee Attin-Johnson for their views: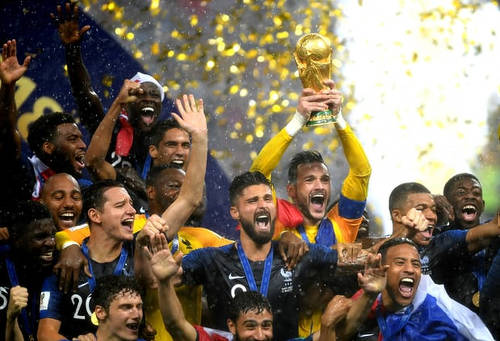 Wired868: What stood out for you about the 2018 World Cup?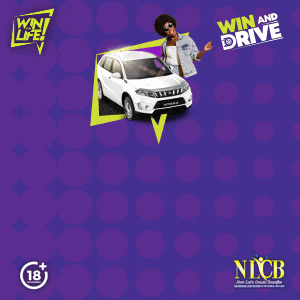 Maylee Attin-Johnson: Without a doubt, this has been one of the best World Cups in most recent times. It was filled with unexpected results, excitement, goals and emotion. However, this World Cup clearly showed that the rest of the world is catching up with the previous "big football nations".
Nations like Russia, South Korea and Japan proved to be on par—and at times even looked better—than the likes of Argentina, Portugal and Germany.
The claim of anti-football was raised again, as France followed the "bunker style" of teams like Italy, Portugal and Chile, by being compact in defence and permitting space to opposing teams in areas not perceived as dangerous, with the aim of executing swift counter attacks. It is clearly a blueprint to aspiring teams.
Some argue that these stifling tactics are detrimental to "beautiful football". However, the reality is these tactical adjustments are necessary to win tournaments based on recent trends.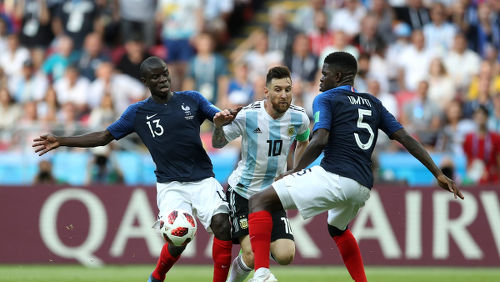 Merere Gonzales: The unpredictable nature of the results of the games and the closing of the gap among the footballing nations, which we saw examples of with the performances of Iceland, Croatia, Russia, etc.
Also, the very quick transition in the counter-attack plays—such as for Belgium's last minute winner against Japan—and the impressive level of fitness displayed by the players and referees.
Terry Fenwick: I was disappointed to see that some of the more attractive, attacking teams fell foul to the more defensive teams in the tournament. I was pleasantly surprised by the standard of the tournament and, in particular, Japan, Mexico and Colombia. These teams brought a lovely balance to the tournament and shocked some of the big hitters.
While it was a great showing from Croatia, we should all recognise the manner in which they reached to the final. They had a very dogged, resolute stance and only opened up in the later stages of games.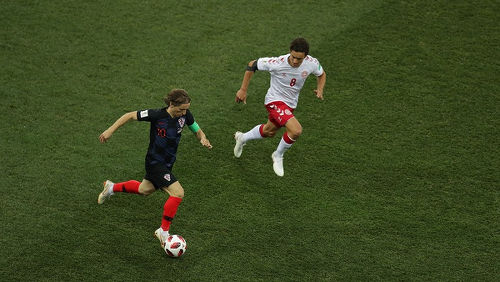 France were one of the most defensive teams in the tournament with their team strategy based on wearing down the opposition and counter-attacking with great players like Antoine Griezmann, Kylian Mbappé and Paul Pogba supporting the limp Olivier Giroud up front.
On many occasions, people said "Oh my god, France can't get out of their half!"; when it was actually a tactic in which they were asking the opposition: "What have you got?!"
In both the World Cup semifinals and the final, France scored on their first real attack. They were fortunate at times but credit must go to the coach Didier Deschamps, who had Griezmann and Pogba playing to instruction!
My own team, England, put out a marker too. A semifinal place was much better than expected, although I thought they should have reached the final.
It is noteworthy that England are currently the Under-20 and Under-17 World Champions. Development is paying off and this very young senior team have made a statement!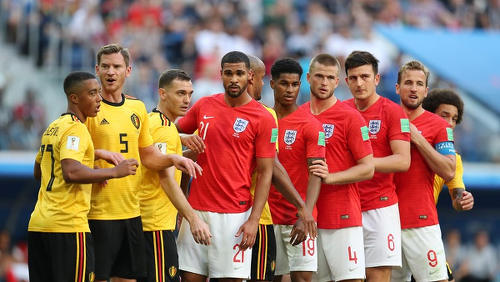 Wired868: What lessons are there for Trinidad and Tobago from the World Cup and which teams best illustrated this?
Ramesh Ramdhan: Trinidad and Tobago can take comfort that small nations—like Croatia and Iceland—can succeed at the highest level, once proper football structures are in place and programmes for development  are implemented at all levels
[dfp-ad]
Attin-Johnson: Trinidad and Tobago can definitely learn a lot tactically from this World Cup. The most important lesson is the difference between teams with a clear plan for how they will score and defend; and teams with individual talent but unable to operate as a cohesive unit.
The eventual winners, France, had a wealth of talented players at top clubs around the world. Coach Didier Deschamps cleverly developed a system to fit their strengths and did not attempt to do the reverse—that is, try to fit his players into a system that would ultimately force them to readapt in a short period of time, at the risk of underperformance.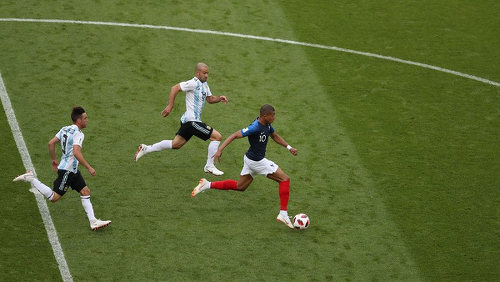 We saw the complete opposite with Argentina—a team that practically looked like a "fete match side" at times—with no effective plan, or idea of how to adapt to their opponents' tactics or maximise their own strengths.
In summary, I think it may not be a bad idea if Trinidad and Tobago moved away from trying to fit players into a rigid, robotic formation and, instead, began developing our own identity and building a system that would maximise the strengths of the players we have.
Gonzales: It is quite evident that all countries reaching the World Cup would have concentrated tremendous efforts in the implementation of scientific approaches, tactical awareness, proficiency in technical skills, good human relations, consistent international exposure for their teams, etc.
Trinidad and Tobago could also learn from the marketing of the World Cup and strategies used in developing a loyal, committed and passionate fan base.
Also, there is a dire need to ensure that the competency level of our match officials are improved, so that they could be seriously considered for selection to at least World Youth Cups. Presently Trinidad and Tobago has one tier three assistant referee and two tier two officials—one referee and one assistant referee.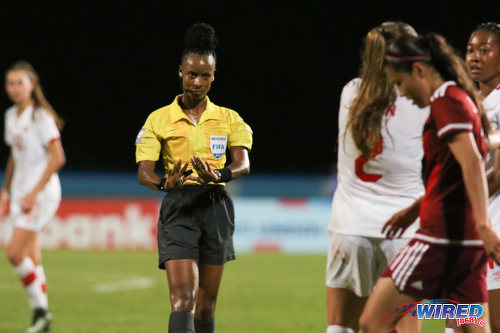 Wired868: How did VAR affect the Russia 2018 World Cup; and how does it impact on players and officials?
Attin-Johnson: I believe VAR not only provides an emotional rollercoaster for fans, but also changes the mindset of players, who are mindful of being penalised by it and are forced to play in a more fair manner.
To most individuals, the rules of VAR seemed to be very vague. As a result, many fans were left confused by when and where VAR can be used.
Although FIFA established the four situations when it can be used, in my opinion, there are many other situations—other than goals, penalties, straight red cards, or mistaken identity—in which VAR can help make critical decisions. For example, a second yellow card, which ultimately results in a red card.
In my opinion, it is not the actual use of video technology that is the issue for fans, it is the length of time before the decision is made that is being frowned upon.
I believe VAR led to correct calls in the majority of times it was used. Overall, I believe it successfully combatted the creative means that players use to fool referees and cheat their way to advantages. Just as these players are evolving with unfair means to win so must the ability to officiate the game evolve.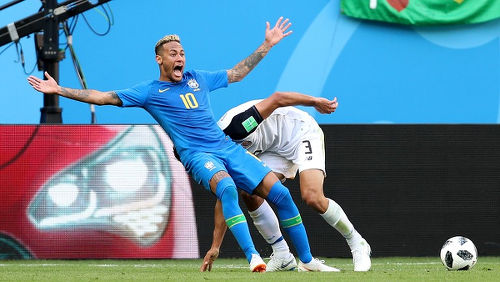 Ramdhan: VAR impacted tremendously on this World Cup. Players were aware that they were being watched—both on and off the field—and restrained themselves from committing infractions that they would normally resort to, hoping to get away with it. This resulted in a greater sense of fair play and less brutality.
For referees, they had the liberty of taking brave decisions with the knowledge that they had the power of recall. VAR served as an insurance policy in that regard.
Osmond Downer: With the VAR in operation, players will now be more hesitant to commit certain foul plays that they were able to get away with before—because the wrong doings were too [slick], rapid or done on the blind side of the referee.
On the other hand, the officials may be hesitant to make quick, final decisions in critical situations where VAR can be applied and their decisions proved wrong, such as penalty offences […] or offside decisions.
In fact, at the 2018 World Cup, assistant referees (ARs) were given specific instructions not to raise their flags for "close" offside calls and to wait for the result—and possible goal—while VAR scrutinises it. This was clearly seen when, for many apparently clear offside situations, the ARs' flags for offside were very late.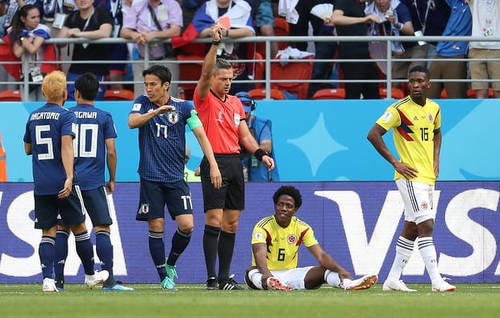 I believe this could result in a decrease in confidence by players and spectators in the ability of the AR—and even verbal abuse for the AR from uninformed spectators. Also, players will be tempted to overdo appeals for VAR intervention and this could affect the concentration and self-confidence of the officials. So officials must firmly reject any frivolous or excessive VAR appeals by players and maintain their self-confidence.
Apart from the instruction to ARs, I believe there is a more fundamental flaw, which is the referee must first refer the incident to the VAR, then is referred to the sideline VAR monitor and, as we saw in many World Cup incidents, a long time can be taken for a first and even a second or third look by the referee before the final decision.
All of this takes up too much playing time and certainly casts some doubt about the accuracy of the final decision.
With the number of experienced officials in the VAR room and all the sophisticated IT equipment at their disposal, it would perhaps be better if—after a thorough but rapid review—the VAR makes the final decision and then quickly relays this to the referee.
After all, an incident is referred to the VAR because the ref himself either made a mistake in his initial decision or was not clear in his own mind as to what decision to make. Remember, with all of this, that decisions should be referred to the VAR only for serious match-changing situations, as stated in the VAR duties and instructions.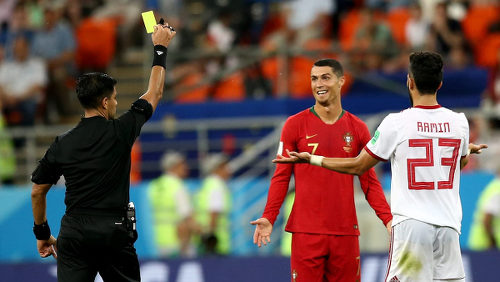 The VAR system certainly helped referees in arriving at important match-deciding decisions; the vast majority of which were correct according to the Laws of the Game.
There were only one or two which still left room for debate and controversy. A good example of the latter was the penalty awarded to Russia in one of their preliminary games, which most certainly was not a deliberate handball.
Merere Gonzales: The VAR helped in the last World Cup tremendously, since it assisted the match officials in confirming or correcting crucial decisions. If it existed before, several infamous incidents may not have been missed—including Diego Maradona's "Hand of God" goal for Argentina against England at the 1986 World Cup.
Fast forward to World Cup 2018, the VAR was able to correctly assist with a handled ball by Croatia midfielder Ivan Perisic in the penalty area; this is an example of how the integrity of the game is now protected.
However, I think the very lengthy delays in arriving at a decision by the referee—it was between three to four minutes in the World Cup final—could have a negative impact on the flow and image of the game. So that is definitely an area that FIFA would need to address.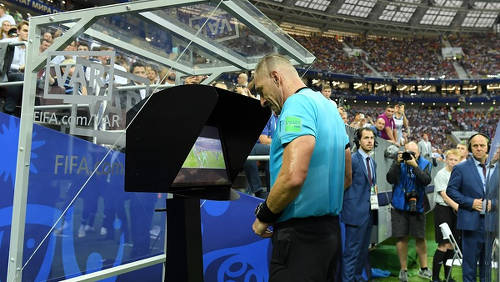 Bearing in mind that the VAR main's purpose is to provide maximum support with minimal interference to the officiating team, there needs to be a bit of tweaking in its execution of it.
As it is presently, the VAR has many angles to view an incident—based on the numerous cameras available—and therefore may see something that was missed by the match officials and share it with him or her. However, the referee still has the final decision to make.
I believe that, in the future, there is the possibility that FIFA may allow the VAR to make the final decision immediately—as in cricket—rather than having the referee refer to a monitor. This would save time, especially as one of FIFA's main objectives is  encouraging the flow of play.
Overall, I think the VAR will bring a paradigm shift to the game as it allows for clarity, validity and/or accuracy for players as well as match officials. However, players must reduce the temptation to abuse it through excessive appeals and match officials must resist the temptation to rely solely on the VAR for making decisions that they could have made themselves.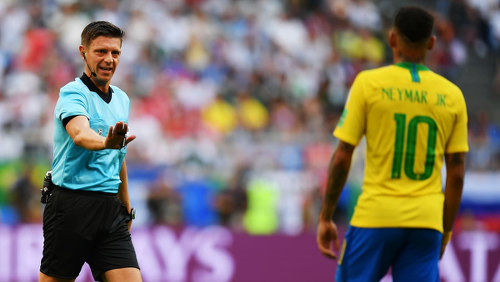 Wired868: Should VAR should stay? And what do you think of its future impact?
Attin-Johnson: For me, VAR should definitely stay. With clubs and countries making substantial investments in players, officiating should be extremely good as single calls can cost teams millions of dollars. So referees need all the help they can get to make the correct decisions.
Going forward, I believe that VAR will help deliver more accurate calls in games. However, the operation needs to become smoother and the time between calls needs to be shorter. Maybe they can also expand the use of VAR to more aspects of the game as well.
Ramdhan: I fully endorse the use of VAR in football, which overturned many incorrect decisions. Nothing is perfect; but I think VAR had a success rate of about 99.7 percent; and that is very close to perfection.
Can we strive for perfection? Of course; and I am sure VAR would be further analysed and improved. The use of technology in football was always a challenge. Many felt that the game was too dynamic and the introduction of technology would disrupt the flow of the game; but I do not think that it did.
It had a positive impact on all aspects of the game. There were less red and yellow cards, more goals, less disenchantment with the refereeing, no major controversies and certainly more enjoyment.
I think VAR is definitely here to stay because it was a success; and as players, referees and spectators get more acquainted with its use, we will be more appreciative of its overall benefit to the game.
Moving forward players will be able to play more freely and express themselves without fear of serious injury. And referees would be more confident in doing their jobs and not worried about taking tough decisions.
Downer: Of course it should stay! VAR is a great help in arriving at correct decisions. [One potential issue going forward is it] can only be used in competitions that can financially afford all the necessary personnel and equipment. This is only possible in a very few cases in the world, such as as FIFA and UEFA competitions.
It will take a lot of effort and training—and, of course, money—to employ suitable VAR systems in the very, very vast majority of football-playing countries.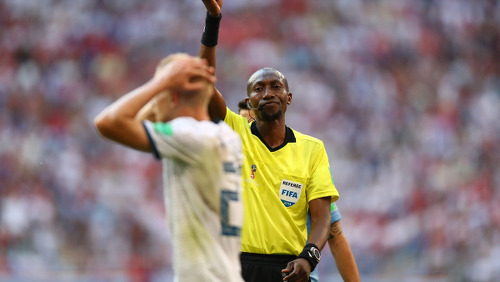 Fenwick: VAR is great for the game, if the players and officials abide by the rules and do not corrupt its purpose. VAR, for me, removes the pressure from referees on those very hard calls in the penalty areas, which so often present match winning goals and situations. Referees haven't got eyes in the back of their heads and VAR, used effectively, presents the referee with accurate information to allow an honest decision.
However, players will see VAR as an opportunity. The penalty box is now a mine field with defenders worried about VAR's interpretation of a tackle and strikers trying to engage VAR for a "cheap" decision. We need good backroom staff behind VAR and strong referees who are not referring everything to get out of making big decisions.
I think VAR will reward more ambitious strikers and technically better defenders; and, over time, will be very effective, once players, coaching staff and referees get used to it. The public will then get more goals, better quality games and honest results.
VAR should stay. But I think communication between VAR and the on-field referees should be simultaneous to prevent constant stoppages.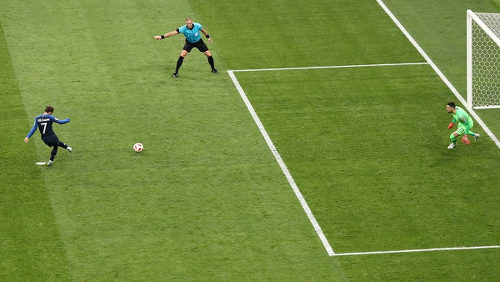 Gonzales: I personally believe that VAR should stay. As the president of FIFA, Gianni Infantino, stated anything that could be used to assist the match officials in making the correct decisions would be supported.
From 2016, the VAR was implemented in major domestic leagues, primarily in Europe, as well as in FIFA-run tournaments. I believe however that more persons throughout all six confederations should have had more exposure to it and the experimentation could have been run for a longer period and not introduced in this World Cup.
At the 2018 World Cup, there were 13 VARs: one from Oceania, three from South America and nine from Europe. Therefore, FIFA should seriously consider more training of officials from the remaining confederations.
However it is a step in the right direction and the intention is a noble one.
I think the VAR will cause players to be fearful of committing offences at risk of the being penalised and, as long as there is some tweaking of it moving forward, it would enhance the image and concept of Fair Play.