Former "Soca Warriors" forward and captain Kenwyne Jones will prowl the sidelines for the upcoming Secondary Schools Football League (SSFL) season after taking up the role of assistant coach at Queen's Royal College (QRC).
The 33 year old Jones, who retired from professional football last year, will reunite with his former St Anthony's College coach, Nigel Grosvenor, who is now head coach at QRC.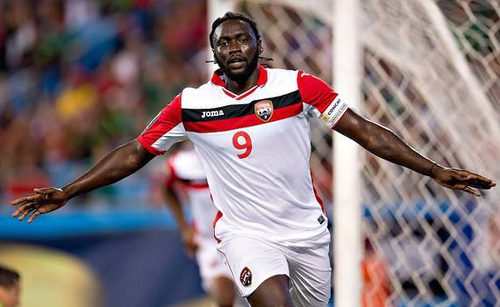 Last season, "Grovy" left the "Westmoorings Tigers" for the "Royalians", who he led to a ninth place finish in the Premier Division. Grosvenor aims to do even better with QRC this year and Jones is an important part of his tactical team, which also includes another former Trinidad and Tobago international star, Clint Marcelle.
Jones, who was a member of Grosvenor's St Anthony's team which managed a clean sweep of SSFL titles in 2002, is a former England Premier League player for Southampton, Sunderland and Stoke City while Marcelle, a speedy, attacking midfielder, represented Barnsley in the English Premiership and played professionally in Portugal.
Marcelle headed QRC's under-16 programme last season but will now also serve as assistant coach for their top team.

[dfp-ad]
Grosvenor hopes to gel their football philosophies to aid the QRC cause.
"The more heads the better," Grosvenor told Wired868, "I am there to make sure we are all on the same page because we could easily clash."
Jones is already one week into his new post and, so far, Grosvenor said the players have been buzzing.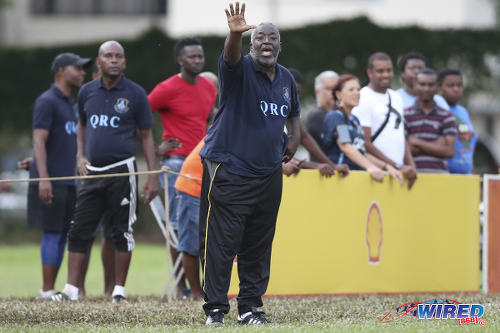 "When I took this suggestion to the QRC [administration] they said it would be an honour to have Kenwyne on board," said Grosvenor. "It's a big morale booster for the boys. I'm not studying whether we win the League or not—of course everybody wants to win—but it's a learning process as well.
"He doesn't only speak to them about football, but he speaks about life after football and the discipline you need to have as players who aspire to play professional football as well."
Grosvenor expects to have much of his 2017 squad back, although he is unsure as to whether team captain and Upper Six Form student John-Paul Rochford will be allowed to compete in the schoolboy competition.
Rochford, who scored in both of his outings against Costa Rica and hosts Colombia in this month's CAC Games in Barranquilla, is expected to feature for Trinidad and Tobago in November's Caribbean qualifying series for the 2019 Under-20 World Cup.
"I don't know what's going on with Rochford because he is with the Under-20 team who have qualifiers in November," Grosvenor said, "and I could bet money that [national coach Russell] Latapy won't want his players to turn out in the SSFL."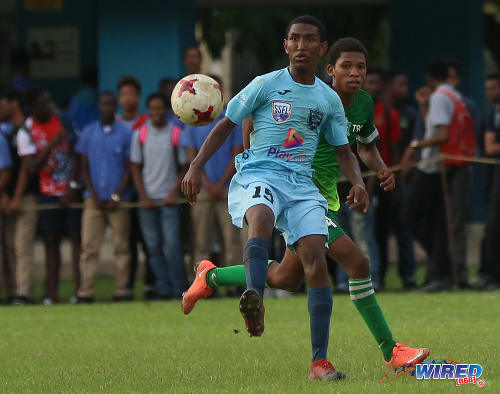 Whether Rochford is there or not, Grosvenor is taking nothing for granted this season and suggested that Jones' presence might also be a spur for opponents.
"No, I don't see [Jones' presence on the QRC coaching staff] as us throwing down the gauntlet," Grosvenor said. "Other teams might take it as motivation and say that we will beat you no matter who you have in your coaching staff.
"I am not going to try and predict what will happen because the Premier [Division] is tough and it's very unpredictable. You can't take anyone for granted […] but we will be trying to better our performances from last season."
Two years ago, QRC finished in the Premier Division drop zone and only escaped relegation after East Mucurapo Secondary and Presentation College (San Fernando) were deducted points for fielding ineligible players.
But, with two former all-conquering Tigers among their coaching ranks, the Royalians are ready to roar with the best of them.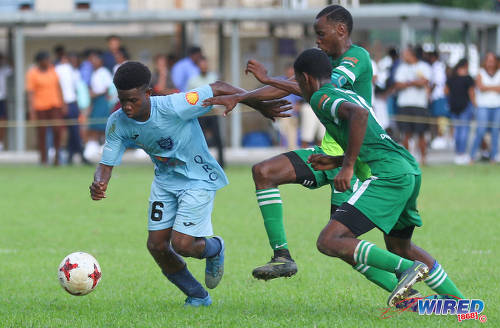 Grosvenor is uncertain about how long Jones will stay at QRC; but he is certain that the former 2006 World Cup player's drive will lead him to success in this field.
"I think he wants to move on to bigger and better things eventually," Grosvenor said, "but I can tell you that he's loving what he has seen so far. It might very well be a stepping stone; but I cannot say for sure at this time."