Defiant, disciplined, dogged. The Soca Warriors are back!
At the AT&T Stadium in Arlington, Texas, the Trinidad and Tobago Men's National Senior Team faced over 40,000 Mexican supporters, 15 Mexico players, one Argentine and, apparently, hundreds of sweaty uncouth homophobes.
But at the final whistle, they remained unbowed in their opening 2021 Concacaf Gold Cup group stage encounter against the defending champions—after holding Mexico to a goalless draw.
This is Trinidad and Tobago's 10th appearance at a Gold Cup tournament; only three times have the twin island republic advanced beyond the group stage. And, fun fact, on each occasion there was a local coach in charge.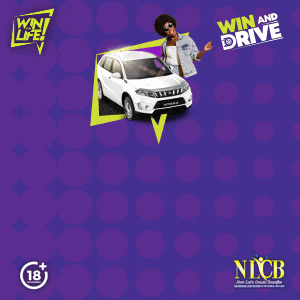 Bertille St Clair in 2000 and Stephen Hart in 2013 and 2015 succeeded where the likes of Zoran Vranes, Rene Simoes, Leo Beenhakker and Wim Rijsbergen failed. Might interim head coach Angus Eve add his name to the former illustrious list?
There is still work to be done as the Soca Warriors must now put a team out to push for three points rather than one. They play El Salvador on Wednesday before tackling Guatemala in their final Group A assignment next Sunday.
But so far, so good.
"We did our homework," said Eve, in the post-game press conference. "We saw them play and the guys executed the game plan to a tee. We are very proud of what we did tonight and it augurs well for us going forward."
Before kick off, it was anybody's guess what Eve had in mind when the teamlist was issued. Six players who generally featured as substitutes were in the starting team while the likes of leading scorer Kevin Molino, goalkeeper Nicklas Frenderup and midfield ball winner Neveal Hackshaw were on the bench.
Was Eve looking beyond Mexico and resting his key players for their next two group fixtures?
The Club Sando and Naparima College coach said he 'picked a squad that allowed [Trinidad and Tobago] to be flexible if [they] needed to be'. In the context of last night, that meant a starting team with four central defenders, four full backs, one midfielder and a pacy winger.
The Warriors lined up with five players across the back, four in midfield and Reon Moore alone upfront. But it was not a passive formation. Eve's nine defensive players operated in two tight lines and, rather than sitting back, they often aggressively hunted for the ball in pairs.
Mexico, in contrast, started with three central defenders, four midfielders and three attackers—although sweeper Edson Alvarez often pushed into central midfield to give 'El Tricolor' a 2-5-3 formation.
The Concacaf powerhouses were without their Argentine head coach Gerardo 'Tata' Martino, who was suspended yesterday. And they suffered a far more serious blow after just 15 minutes, as Trinidad and Tobago right back Alvin Jones inadvertently nudged Mexico and Napoli star attacker Hirving 'Chucky' Lozano into goalkeeper Marvin Phillip.
The clash between the forward's head and the custodian's knee was not advisable viewing for the faint of heart and Lozano left the field on a stretcher.
The 36-year-old Phillip, one of five unemployed players in the Trinidad and Tobago starting team, dusted himself off to give a superb showing.
Phillip was quick off his line in the 27th minute to deny Mexico attacker Jesus Corona, while he executed a flying punched clearance in first half stoppage time that took out opposing defender Carlos Salcedo as well.
By halftime, Mexico had five shots on target to zero from Trinidad and Tobago, while the tally of completed passes was 367 to 59.
The Soca Warriors were being outplayed but not overrun.
There was another tactical surprise at the interval as Eve inserted Molino, along with replacement players Noah Powder and Mekeil Williams. The T&T coach did not give away much from his playbook but left back Triston Hodge said it was all pre-determined.
"The [tactical instruction] that we received was to go out and defend collectively," said Hodge, "and in the second half more ball handlers will come out and we will try to play a little more."
Molino did play a teasing free kick into the opposing box that just eluded teammate Radanfah Abu Bakr, while lone frontman Reon Moore had a brief sight of goal—after stealing a back pass from Mexico wing back Jesus Rodriguez—but failed to hit the target.
However, the Warriors never really threatened at the other end of the field. 
Trinidad and Tobago managed 40 passes in the second half to 186 from Mexico, while they ended without a single shot on goal. (Mexico captain Hector Herrera led his team with 87 completed passes, right back Alvin Jones led T&T with nine.)
More importantly, though, Trinidad and Tobago's work-rate did not drop.
"I am a team player," said Molino, who is Trinidad and Tobago's joint fifth highest all-time scorer. "The coaching staff believes in each and everyone [and] I back the coaching staff one hundred percent… We did it as a team collectively."
As the game entered the final 15 minutes, Mexico were playing a 2-4-4 formation and the weary Trinidad and Tobago players could not stop the stream of crosses that came from all angles.
But when the team in green did find a way past the miserly defensive quintet of Alvin Jones, Aubrey David, Abu Bakr, Jelani Peters and Hodge, Phillip was always ready with a response.
Well, until the first minute of stoppage time anyway. Substitute Jesus Gallardo peeled off the left and sent in a raking first time cross that was finished expertly by striker Rogelio Funes Mori—a former Argentina national youth team player whose identical twin brother Ramiro Funes Mori has 26 national senior team caps with 'La Albiceleste'.
But assistant referee Juan Carlos Mora had his flag raised, after correctly spotting that Gallardo was marginally offside.
On the night that Lionel Messi won his first senior national trophy with Argentina in the Copa America tournament, Rogelio would be left with nothing to celebrate for his adopted nation.
The Mexico supporters had long since lost their cool and, on three occasions, Costa Rican referee Ricardo Montero stopped the game due to homophobic chants and invited both sets of players to join him near the centre circle.
Concacaf will almost certainly take action against Mexico. After the match, the TTFA' s Instagram page was flooded with messages that ranged from obscene to racist, as Mexican supporters accused Trinidad and Tobago of bribing the referee—to which some local fans responded: With what? We don't even have money to pay our own players?!
There was one question last night as to whether Montero should have blown off the match altogether and awarded Trinidad and Tobago all three points for the persistent discriminatory behaviour of the Mexico fans.
Molino disagreed.
"We want to work for it," he said. "I think we did tonight."
Aubrey David, a former two-time World Youth Cup player, was in the senior team when Trinidad and Tobago held Mexico to a thrilling 4-4 draw at the Bank of America Stadium, Charlotte in the 2015 Gold Cup. Last night was not a classic contest in the same way. But, for David, there were similarities.
"It was similar in terms of the work-rate," he said. "The guys gave their heart and soul and you could see the same thing [last night]. Everyone gave all the effort they could give […] to get the job done. Congrats to the team for the hard work they put in."
David offered a warm word to Lozano, who was said to have shown positive signs of recovery at the hospital.
"We wish 'Chucky' Lozano a speedy recovery and God bless," he said.
Mexico assistant coach Jorge Theiler suggested that Lozano's injury played a big role in the final result.
"The shock of seeing their colleague lying on the turf must have had an effect on [the Mexico players]," said Theiler. "There were many different goal situations but a goal did not materialise—but there was only one main leader on the court and that was the Mexican team. 
"Lozano is a different player and without him we are losing a lot… We want him to recover and be in good health. We are not thinking about 'Chucky' as a football player but an individual."
If Theiler did not think enough of Trinidad and Tobago's performance to offer them any credit, the feeling was mutual. Martinez, the head of Mexico's technical staff, is a former Barcelona and Argentina head coach; but Eve was happy to claim tactical superiority last night.
"We saw the Mexicans play against Nigeria and we came with a game plan to counter what they were doing," said Eve. "I thought they would have changed something in the second half but they kept doing exactly what we thought they would have done. So we were pretty comfortable throughout the game.
"And at the end, we got one of the sucker punches that we thought we would have gotten with the pace of the kid upfront. Unfortunately, [Moore] didn't keep his composure."
Eve's contract expires at the end of August and he is meant to apply for his job after this tournament. Maybe he can just send normalisation committee chairman Robert Hadad a copy of last night's game.
Under Terry Fenwick, Trinidad and Tobago were totally at sea against a second-string USA team when they were routed 7-0 on 31 January 2021—although the Englishman had the team in training for over six months at that stage. 
Surely Eve could not have accomplished much more after just four weeks on the job.
On Facebook, former TTFA technical committee chairman Keith Look Loy held his hands up.
"I owe the people of Trinidad and Tobago an apology for the supporting the appointment of foolish Fenwick," wrote Look Loy. "That was a massive error. I didn't appoint him by myself but I supported his appointment, and I take responsibility. Where he had no plan for the team and focused on off-field shenanigans; where he destroyed player morale; Angus has motivated the players and had a clear match strategy based on reality.
"Where foolish Fenwick went into his first match (against USA) and took seven by playing an open game, Angus cut his cloth to suit and showed the potential of the group.
"Well done to the players and to Angus and staff."
David confirmed that the Soca Warriors' dressing room is a far happier place these days.
"The mood is fantastic—everyone is positive and happy," said the veteran defender, who made his 60th national senior team appearance last night. "We know we played a great team but we give ourselves a pat in the back for coming out with the draw and a clean sheet."
It was a far cry from the pandemonium in Nassau when the Warriors were eliminated from the 2022 World Cup qualifying campaign, after a goalless draw with The Bahamas.
"No matter what happens, this is for our country, our loved ones back home, the people who passed away with the [novel coronavirus]," said Molino, who dedicated the result to Trinidad and Tobago.
Even chief medical officer Dr Roshan Parasram—not exactly a big fan of sport—ought to have been impressed.
Up next is the El Salvador team which took the spot that Trinidad and Tobago wanted in the final round of the Concacaf 2022 World Cup qualifying series. It is another great opportunity for Eve and his Warriors to make a point about their recent progress.
(Teams)
Trinidad and Tobago (5-4-1): 1.Marvin Phillip (GK) (captain); 16.Alvin Jones, 2.Aubrey David, 6.Radanfah Abu Bakr, 4.Jelani Peters, 18.Triston Hodge (7.Ryan Telfer 64); 3.Hashim Arcia (10.Kevin Molino 46), 23.Jesse Williams (15.Neveal Hackshaw 64), 17.Justin Garcia (8.Mekeil Williams 46), 19.Ross Russell Jr (11.Noah Powder 46); 13.Reon Moore.
Unused substitutes: 21.Nicklas Frenderup (GK), 22.Adrian Foncette (GK), 5.Curtis Gonzales, 9.Marcus Joseph, 12.Isaiah Lee, 14.Andre Fortune II, 20.Duane Muckette.
Coach: Angus Eve
Mexico (3-4-3): 1.Alfredo Talavera (GK); 2.Nestor Araujo, 4.Edson Alvarez, 3.Carlos Salcedo (6.Jonathan Dos Santos 53); 21.Luis Rodriguez, 14.Erick Gutierrez (10.Orbelin Pineda 46), 16.Hector Herrera (captain), 5.Osvaldo Rodriguez (23.Jesus Gallardo 81); 22.Hirving Lozano (18.Efrain Alvarez 18), 11.Rogelio Funes Mori, 17.Jesus Corona.
Unused substitutes: 12.Rodolfo Cota (GK), 20.Jonathan Orozco (GK), 7.Erick Sanchez, 8.Kevin Alvarez, 9.Alan Pulido, 13.Alan Cervantes, 15.Hector Moreno, 19.Gilberto Sepulveda.
Coach: Jorge Theiler
Referee: Ricardo Montero (Costa Rica)
Concacaf Gold Cup 
Group A
(10 July)
Trinidad and Tobago 0, Mexico 0 at AT&T Stadium, Arlington.
Upcoming fixtures
(11 July)
El Salvador v Guatemala at Toyota Stadium, Frisco;
(14 July)
Trinidad and Tobago v El Salvador at Toyota Stadium, Frisco;
Guatemala v Mexico at Cotton Bowl, Dallas;
(18 July)
Mexico v El Salvador at Cotton Bowl, Dallas;
Guatemala v Trinidad and Tobago at Toyota Stadium, Frisco.
Wired868 has provided readers with solid, independent journalism since 2012.  If you appreciate our work, please contribute to our efforts. 
Support Independent Journalism