Trinidad and Tobago Men's National Senior Team interim head coach Angus Eve called on Concacaf to 'make an example' of Mexico, after national footballers and officials were besieged with obscene, abusive messages, racist taunts and death threats, following the goalless draw between the two nations on 10 July 2021.
Mexico, the defending Gold Cup champions, could not find a way past the spirited Soca Warriors at the AT&T Stadium in Arlington, Texas, while they lost their best player, Napoli attacker Hirving 'Chucky' Lozano, to injury in the 10th minute—after a bump by Trinidad and Tobago defender Alvin Jones inadvertently sent the Mexican on a collision course with goalkeeper Marvin Phillip.
As the game neared full-time, Mexican supporters chanted a derogatory slur for male prostitute when Phillip or Jones took spot kicks. Costa Rican referee Ricardo Montero stopped the game at least twice—in keeping with Fifa's three-step protocol, passed on 25 July 2019, for 'racist and discriminatory incidents' within football.
However, Montero did not take the ultimate sanction of ending the affair, which might have forced Concacaf to award the three points to Trinidad and Tobago. Eve thinks the referee should have done just that.
"I thought that Concacaf could have taken the step to actually call off the match, because [the Mexican supporters] were persistent with it," Eve told the TTFA Media. "[…] And it even extended to death threats and stuff; and they went up on social medial and posted a scenario that happened with [former Trinidad and Tobago international defender] Ancil Elcock decades ago. It is very unfortunate and it has no place in the game.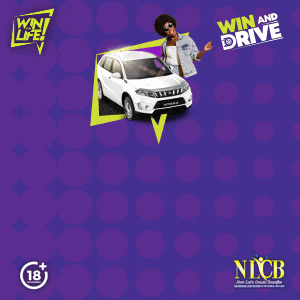 "I think the tournament organisers should really make an example in this case."
Fifa's three-step procedure allows referees, in the event of serious discriminatory incidents, to: 
stop the match (followed by a stadium announcement with the necessary explanation and request for the discriminatory incident to stop);

 

suspend the match by sending the players back to the changing room for an appropriate period of time (followed by a stadium announcement with the necessary explanation and request for the discriminatory incident to stop);

 

abandon the match (followed by a stadium announcement with the necessary explanation and request to leave the stadium, in accordance with the instructions of the security personnel).
A Sporting News report noted that the FMF was fined on nine occasions for the infamous chant during the Russia 2018 World Cup qualifying campaign alone. Yet, fans persisted at the World Cup tournament itself.
In June 2021, Fifa fined the FMF US$65,000 and ordered the body to play its next two official home matches without supporters, as a result of homophobic chants by Mexican fans at Olympic qualifiers played in Guadalajara, Mexico.
And, ironically, Concacaf specifically warned Mexico fans about the derogatory chant on 1 June 2021 when the confederation launched an anti-discriminatory campaign entitled: 'What's wrong is wrong'.
"This campaign is a very important step in our efforts to eradicate the goalkeeper chant, and to make it absolutely clear that we oppose all forms of discrimination in football," said Concacaf president and Fifa vice-president, Victor Montagliani. "Our aim is to educate and inform fans that even if their intention is not to offend, this chant does offend many people and has no place in the game. The Mexican Football Federation have themselves made it very clear that they want their fans to cease this chant and leave it in the past. 
"We fully support that message and will work alongside them, and other committed stakeholders including Fifa, to further promote football at all levels as a sport that is open and inclusive to all."
El Tricolor then failed their very first test, at the weekend's Gold Cup fixture.

The Mexican response after the final whistle was even nastier, as countless racist taunts, threats and baseless accusations of bribing the referee were directed at Trinidad and Tobago players, officials and even, bizarrely, the Trinidad and Tobago Olympic Committee (TTOC)—across all social media platforms, inclusive of Facebook, Twitter and Instagram.
Jones, a former Mucurapo East Secondary schoolboy famed for his brilliant long range goal that eliminated USA from the Russia 2018 World Cup qualifying campaign, celebrated his 27th birthday on the eve of the Gold Cup opener. On his birthday picture, Mexico fans tallied over 1,000 abusive and often racist comments by the time of publication.
Some of his Soca Warriors colleagues who did not even get off the bench on Saturday received obscene messages that compared them to monkeys and animals, while Phillip and others resorted to putting their social media pages on private.
Jones said he did not want to say much about the furore other than to wish Lozano a speedy recovery.
"I'll never go on to the football field to injure someone [as] this is how we as players feed [our] families," Jones told Wired868. "I'll never do that. I just don't want to get distracted with the nasty comments. I just want to stay focused."
The Trinidad and Tobago Football Association issued a message today that 'strongly condemns the discriminatory actions, racist comments and threatening messages directed at our players, staff, supporters and country, following the Senior Men's National Team 0-0 result versus Mexico on 10th July 2021'. 
"Discrimination and racism have no part in our game and our society," stated the TTFA Media. "Official reports have been lodged with Concacaf and we are working with them to ensure that the safety and wellbeing of the team is maintained. These actions are rooted in division, so it is paramount that we unite to stamp them out.
"The fightback is against racism and discrimination."
Concacaf subsequently posted in support of the besieged TTFA: 'Some of the comments in response to this post are disgraceful. We stand with the @TTFootballAssoc in condemning them.
'Racism has no place in our game or in society and social media companies must do more to regulate this on their platforms.'
However, the governing body remains mute on possible sanctions against the Mexican Football Federation (FMF) for at least the 'discriminatory language' used by supporters during the game.
There was no official response from the Mexican football body to the racist abuse meted out to Trinidad and Tobago players and officials or the reoccurrence of the homophobic chant on the weekend.
Concacaf comprises 35 full members, 25 of which are from the Caribbean. However, for the first time in this millennium, the governing body for North American, Central American and Caribbean football teams is headed by a non-Caribbean official: Montagliani is Canadian.
On 9 October 2000, Trinidad and Tobago defender Ancil Elcock broke the leg of talismanic Mexico attacker Cuauhtémoc Blanco during a World Cup qualifier at the Azteca Stadium in Mexico City.
The incident caused a row between the two nations as the Mexican Football Federation (FMF) insisted that its Trinidad and Tobago counterparts ban Elcock indefinitely and pay for Blanco's hospital bills. Then TTFA special advisor and Fifa vice-president Jack Warner ignored the request.
The Fifa disciplinary committee subsequently fined Elcock 5,000 Swiss francs and banned him from playing organised football at any level for three months, along with a suspension for three World Cup qualifying games.
Elcock denied trying to intentionally injure Blanco and, on appeal, Fifa rescinded the domestic ban while the defender was ordered to miss just two qualifiers. 
Trinidad and Tobago did not take Elcock to Mexico for future international games, out of concern for his safety.
Eve had his own nasty run-in with Mexico as a player. On 25 April 2001, just six months after the Blanco incident, he was sent off for violent conduct after he struck Mexico player Marco Antonio Ruiz with his forearm, during a 1-1 draw at the Queen's Park Oval in Port of Spain.
Eve's testimony, which was accepted by Fifa, was that Ruiz spat on him and racially abused him.
Relations between Mexico and Trinidad and Tobago eventually thawed and the FMF invited the Men's National Senior Team to friendly matches in 2015 and 2019. The Soca Warriors drew the first game, 3-3, under coach Stephen Hart, and lost the second, 2-0, under his successor Dennis Lawrence.
However, things are toxic again between El Tricolor and Trinidad and Tobago. And Eve wants Concacaf to address it.
Thus far, Fifa-appointed normalisation committee chairman Robert Hadad has not commented on the furore.
Trinidad and Tobago return to action on Wednesday when they face El Salvador from 9.30pm at the Toyota Stadium in Frisco. Mexico tackle Guatemala later that night at the Cotton Bowl in Dallas.
Wired868 has provided readers with solid, independent journalism since 2012.  If you appreciate our work, please contribute to our efforts. 
Support Independent Journalism