It was about as close and nail biting as a Russia presidential election.
The opposition party seemed to be putting in all the effort in Moscow this morning but, by the final whistle, the tally was a lopsided win for the establishment as the Russia football team kicked off the 2018 World Cup with a 5-0 win over Saudi Arabia.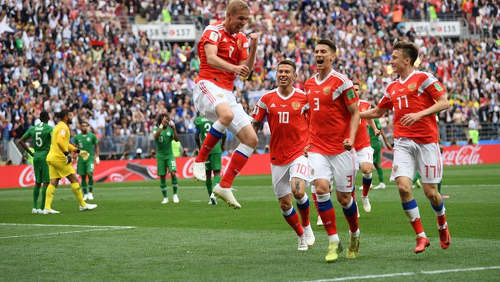 Only once, in the 86 year history of the World Cup, has there been a more uneven opener to the tournament—and that was in 1934, back in the days when all teams played on the first day and hosts Italy beat United States 7-1.
Not that Mr Live Wire would recommend anyone catching a replay of today's affair.
At kick off, Russia were ranked 70th in the world—just two places ahead of "world beaters" like El Salvador—and had not won a World Cup match in 16 years, with a winless streak of five games. Saudi Arabia were ranked 67th and last won a game at this stage back in 1994 while their own winless streak stretched for 10 matches.

For football fans, it was like a trip to the beach on a rainy day. And Mr Live Wire spent much of the time thinking back to the afternoon's only real moment of intrigue and creative tension: a middle finger from British pop star, Robbie Williams, into the camera.
Did Robbie mean that football fans can go screw themselves for tuning in to the Russia World Cup, thereby legitimising a bidding process as transparent as the pitch lake?
Was he "flipping the bird" at his critics in the British Parliament who labelled him a sell out for agreeing to perform in Moscow at a time when his homeland had broken off diplomatic relations with Russia?
Was the cameraman, Sat Maharaj?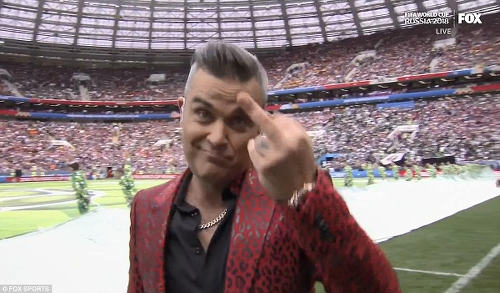 Admittedly, the singer's edgy gesture was lost somewhat in his subsequent musical numbers, which were as bland as white bread.
Where the hell was Shakira with those truthful hips?!
The match itself offered few talking points, apart from Russia coach Stanislav Cherchesov establishing his credentials as a fortune teller with more than half of their goals coming from substitutes.
Quick, Cherchesov, who will win the next US presidential election? Don't look at Putin… That's cheating!
Midfielder Yuri Gazinsiky struck with a header after 13 minutes while substitutes Denis Cheryshev (43, 90) and Artem Dzyuba (71) scored three goals between them and the excellent Aleksandr Golovin—who played a role in all four Russia items—capped off the contest with a brilliant stoppage time free kick.
Up in the expensive seats, Putin shrugged and smirked at Saudi Arabia crown prince Mohammad Bin Salman Al Saud.
"Pleaze, leave zee keys for your con-tree on my desk on zee way out, yes?"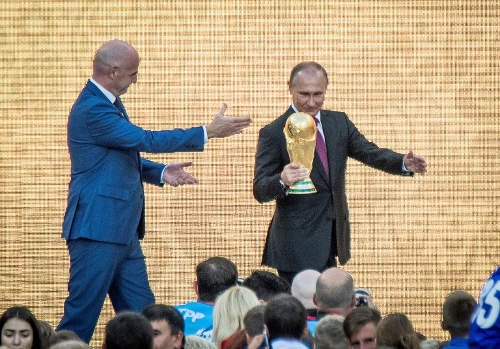 Oh well. It can only get better from here, as Luis Suarez's Uruguay tackle Mo Salah's Egypt from 8am tomorrow while Cristiano Ronaldo's Portugal takes on Diego Costa's Spain at 2pm. Employees will have a chance to get some work done between 11am and 1pm when Morocco face Iran.
A report by the Centre for Economics and Business Research in London estimated that decreased activity during the 2006 World Cup cost the global economy US$4.8 billion, with the greatest losses in Europe at US$2.8 billion.
In France, some companies are trying to defend against a flood of sick notes and vacation requests by outfitting their offices with television and allowing employees to watch the game in an attempt at quid pro quo.
"We're going on the principle that not everyone is going to be 100 percent focused on their job and their mission during the French team's matches," Region Jobs CEO David Beaurepaire told AFP. "Instead of trying to control or prevent them […], we've left fans who want to watch the match with the responsibility to compensate for the time."
Mr Live Wire cannot confirm whether Starlite Pharmacy managing director Gerald Aboud will spend the next month curled into the foetal position behind his couch.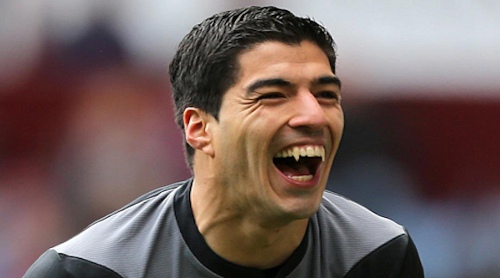 2018 World Cup
(Today's Results)
Russia 5 (Yuri Gazinsiky 13, Denis Cheryshev 43, 90+1, Artem Dzyuba 71, Aleksandr Golovin 90+4), Saudi Arabia 0, Group A, Moscow.
(Tomorrow's Fixtures)
Egypt v Uruguay, 8am, Group A, Ekaterinburg;
Morocco v Iran, 11am, Group B, St Petersburg;
Portugal v Spain, 2pm, Group B, Sochi.