Trinidad and Tobago Pro League outfit Central FC will get a third chance to qualify for the CONCACAF League on Wednesday night when they face Martinique outfit Club Franciscain in a play-off in Kingston, Jamaica.
Franciscain are champions of the Caribbean Club Shield tournament, which features the region's best amateur clubs.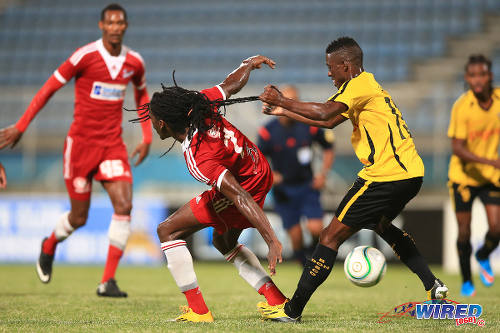 Central lost 0-2 to Jamaica's Arnett Gardens last Friday and then 1-2 to Portmore United on Sunday, despite going into the interval ahead courtesy of an early strike from midfielder Duane Muckette.
The results leave the two-time Caribbean champions scrambling to advance while, for the second successive season, a Dominican Republic outfit rules the roost, Atlético Pantoja having edged Arnett Gardens 6-5 on penalties in the regional club final.
Central's operations director, Kevin Harrison, blamed the defeats on match fitness, as the "Couva Sharks" are still in their pre-season while the Jamaican teams have just come to the end of their domestic season.
However, there was good news too for fans of the Sharks; Harrison confirmed that they will keep their current squad together for the upcoming Pro League season.
Central finished second from bottom in the 10-team season last year, 23 points behind winners North East Stars. But the momentum of their CFU run—plus an implosion at Stars—saw head coach Stern John overhaul his roster in 2018.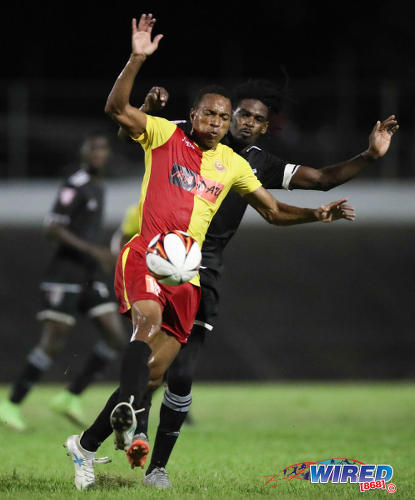 Muckette, left-back Jameel Neptune and current club captain Densill Theobald all represented Stars last season but have since joined the Sharks, along with Point Fortin Civic goalkeeper Marvin Phillip and the Club Sando trio of Tyrone Charles, Jared London and Akim Armstrong.
Central still do not have a title sponsor for the upcoming season although Harrison said their current rosy outlook has more to do with their own tireless approaches to corporate Trinidad and Tobago than the promised government subvention.
"Nobody actually knows when the subvention is going to come—not even the [Sport] Minister," said Harrison, who was special advisor to former People's Partnership Sport Minister Brent Sancho. "[Finance Minister] Colm Imbert is the person who decides when they release funds. And, to give you an example, sitting next to that Cabinet note [for the Pro League funding] is another Cabinet note for [the construction of football grounds in] Ojoe Road and Bourg.
"The Cabinet approves it but we don't know when the money will actually be paid, as the Finance Minister still has the final call on what they prioritise."
Harrison stressed too that, although the TT$4.8 million promised to Pro League clubs equates to TT$50,000 per month, part of that money will also be absorbed by the League's administrative office.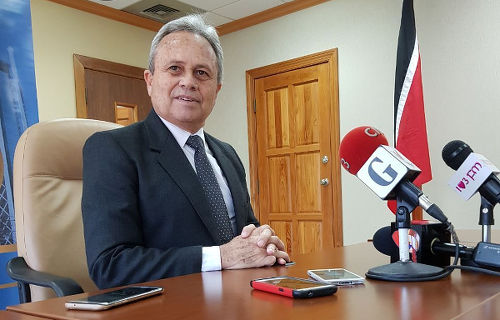 And the Government has already made clear that the funding will be decreased in 2019 and 2020—with TT$6.3 million promised to the top-flight competition to be divided between the next two seasons.
"Previously, the Pro League was funded by the Ministry of Sport with that money being used to pay officials and referees and so on," said Harrison. "And the clubs were paid their subvention by the Sport Company. But now the Pro League gets nothing, so the clubs will have to use some of that money—that previously just went to salaries—so the Pro League can keep operating.
"[…] So when you look at our net balance, we are worse off. I am not saying we are not grateful for the money but it is a reduction."
Harrison confirmed that Central will have just 15 contracted players this season—the minimum allowed by the Pro League—while the others will be registered as amateur players.
Trinidad and Tobago international defender Daneil Cyrus, who represented Juticalpa FC in the Honduran top flight last season, will play for Central as a non-contract employee this season, so as to keep his options open for a quick exit.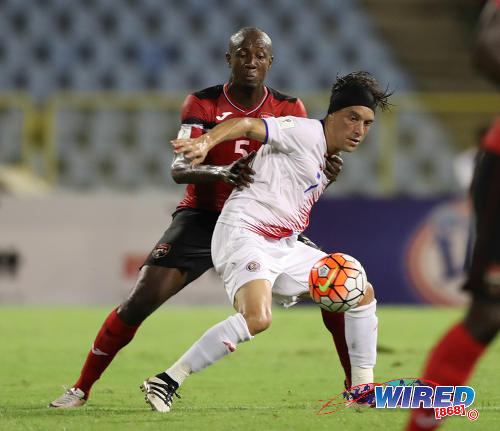 As a non-contract player, Cyrus can leave Central at any time although he cannot represent a foreign club until the international transfer window re-opens on 3 August.
The domestic transfer window closed today and does not open again until 10 September. However, Harrison said a non-contracted player is free to move to another club within the same domestic competition at any time.
Wired868 was unable to reach acting Pro League CEO Julia Baptiste for comment.
(Central FC squad)
Goalkeepers: Marvin Phillip, Keinol Paul;
Defenders: Daneil Cyrus, Taryk Sampson, Kaydion Gabriel, Anthony Wolfe, Jameel Neptune;
Midfielders: Jared London, Duane Muckette, Densill Theobald, Darren Mitchell, Rhondel Gibson, Keron Cummings, Akim Armstrong, Tyrone Charles;
Forwards: Jamal Creighton, Jason Marcano, Johan Peltier.