The Trinidad and Tobago Women's National Senior Team will be "largely unchanged" this Saturday when they start their France 2019 World Cup qualifying campaign against the US Virgin Islands at the Ato Boldon Stadium in Couva.
Trinidad and Tobago and the USVI will compete with Grenada, Dominica and St Kitts and Nevis in Group C.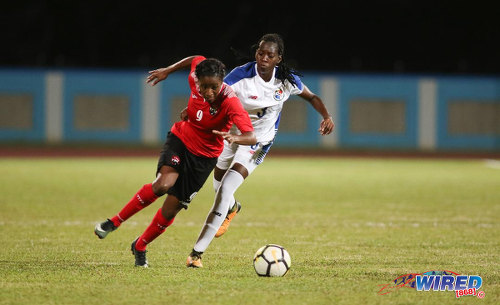 Only the group winner advances to the final Caribbean qualifying round but Trinidad and Tobago, the reigning regional champions, are firm favourites to progress.
Team manager Jinelle James said the Women Soca Warriors will consist largely of the players who participated in the CFU Challenge Series last month. However, talks have started for the return of the overseas-based trio of forward Kennya "Yaya" Cordner, defender Arin King and utility player Khadisha Debesette.
"I was on the phone with Kennya today and we have been having ongoing communication about the best time for her to return to the team," James told TTFA Media. "And we have also been in dialogue with Khadisha and Arin about their return to the squad, possibly for the CAC Games or the later stages of this qualifying campaign."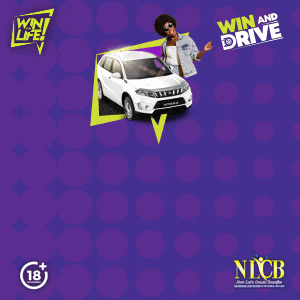 The Women Warriors are currently led by playmaker Tasha St Louis and also include midfielder Karyn Forbes, attacker Mariah Shade, utility player Liana Hinds, flanker Shanelle Arjoon, full-back Jonelle Cato and teenaged forward Aaliyah Prince.
Cato, who did not feature in the 2015 World Cup qualifying series, was a member of the Trinidad and Tobago Under-17 squad that played in the 2010 World Youth Cup. And she is anxious to play in a FIFA tournament again.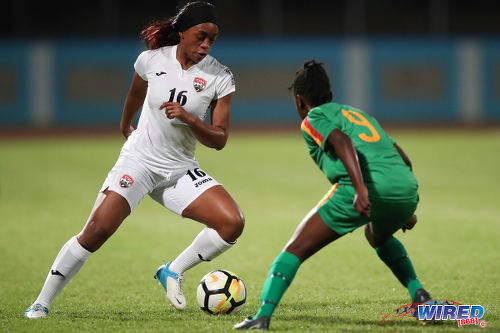 "For myself and maybe Liana who got to play in a youth World Cup in 2010, we really have that desire to play in two World Cups," said Cato. "[…] I think honestly we will dominate in the Caribbean but we cannot be complacent. It is now more about us being a force in the CONCACAF.
"Sometimes we tend to dominate in the Caribbean but then fall short when we get to the CONCACAF stage."
Cato, who is a mother and is married to Men's Senior Team winger Cordell Cato, hopes they can encourage parents to let their daughters play "the beautiful game."
"People don't give women footballers enough credit," she said. "A lot of them think we should just be wives or mothers.
"[…] Being a part of a national women's team [that qualifies] for a World Cup will be big not just for us but hopefully other people's kids. I hope it can inspire other women and parents to send their kids to play the sport and be just like us."
Trinidad and Tobago face USVI on 19 May, Dominica on 21 May, St Kitts and Nevis on 25 May and Grenada on 27 May.