"I know English. Goodbye." Click.
That was how an exchange between i95.5's Andre E. Baptiste's exchange with a caller on his Saturday Sports programme ended yesterday evening. Trying to get back on, the caller was immediately cut off.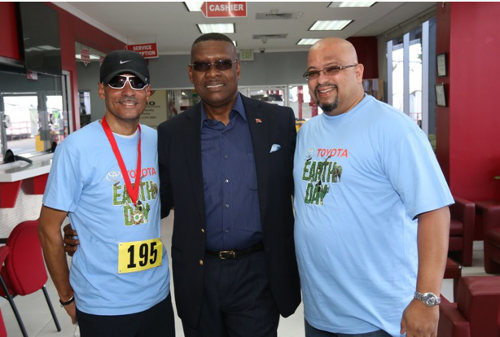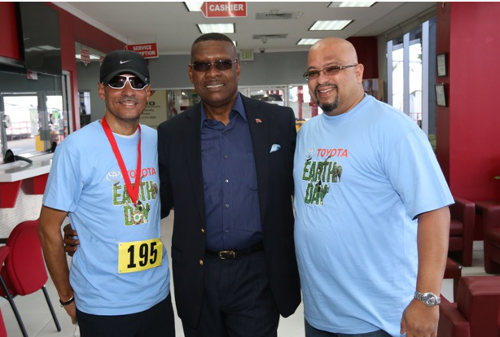 My slave name—thank you, Dr Fergus—is a superlative and I am a regular i95.5fm listener because i95.5fm is a superlative radio station. It is "the most influential name in radio" and "the number one radio station for news and sports;" their football team is "the world's greatest football team" and they have "the most feared sports commentator in the region," who, at around 7.20am every day, discusses "in one minute, everything that is topical in sport."
So really, with a name like mine, I should easily fit in. But, alas, I'm still learning English so there is no place for me. Not even as a caller.
"I know English. Goodbye." Click.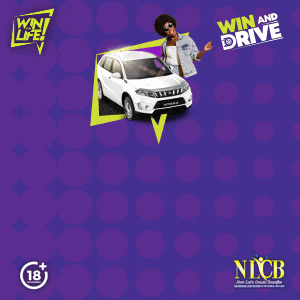 I am still learning English but I already know enough of it to know that there are not too many people who know English who would agree with Baptiste's claim that he knows English. Perhaps Sam Phillip, who was his guest on Saturday. And Richard Thompson, who was Baptiste's guest the previous Saturday after his priceless communication lesson about reading tone in—into?—a Ministry of Sport official's email.
And certainly Roxanne Gialdo, who does not appear able to disagree with Baptiste on anything.
Phillip complained that Wired868 had misreported him on Friday. In part, the headline on Roneil Walcott's story about why he had resigned his position as chairman of the TT Pro League read thus: "Phillip: Unsuccessful SPORTT meeting was final straw…"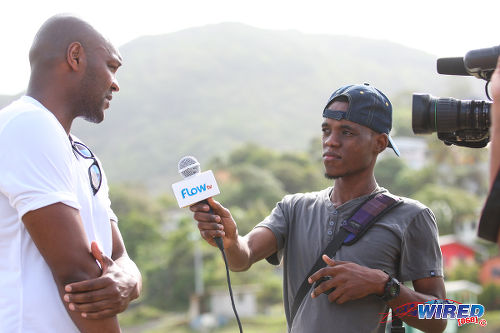 Egged on by Baptiste, Phillip sought to explain the inaccuracy. He and two other Pro League representatives, he told listeners, had on Thursday met with three SPORTT representatives, including Chairman Dinanath Ramnarine. At that meeting, Phillip discovered that a document he had submitted to SPORTT some nine months earlier for consideration by the GORTT had never been discussed at Cabinet level.
Not content with having "only negatives to report to the Board," he explained, he tendered his resignation to the Board at a meeting of the Pro League the next day.
Here is how Wired868 had reported all of that:
Former Pro League chairman Sam Phillip said a disappointing meeting with the Sport Company of Trinidad and Tobago (SPORTT) earlier this week was the final straw in his decision to quit the football post.
Nine months ago, the Pro League submitted to SPORTT a proposal regarding the government subvention for clubs—which fell from TT$80,000 to TT$50,000 to potentially zero—and access to community fields. However, according to Phillip, SPORTT officials informed the League that the document never reached Cabinet and invited the local football body to re-submit a proposal.

Both Baptiste and Phillip—and, it goes without saying, Gialdecho!—found that that did not justify the headline. Further, it was "not clear"—Baptiste repeated the phrase at least half a dozen times—that SPORTT was not at fault.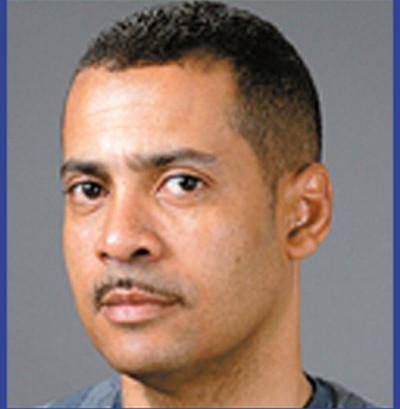 "It wasn't clear enough," he told his listeners. "It could leave some doubt."
Half a dozen times too, in referring to the as yet undiscussed document handed to SPORTT by the TT Pro League, Baptiste who, remember, knows English, talked about a "Cabinet note."
Because I am still learning English, I took the trouble of checking the Oxford Dictionary of English for a definition of "Cabinet note." No luck there. So I turned to a person I know who has intimate knowledge of things parliamentary. Here is the definition he provided:
A detailed proposal, including background information, analysis, rationale and specific recommendations, presented to the Cabinet by and in the name of a Minister of Government authorised to do so.
Maybe it is because of my own shortcomings once more but I cannot for the life of me see what a Cabinet note has to do with anything in the Wired868 story.
And how anyone who knows English can misunderstand SPORTT officials informed the League that the document never reached Cabinet is well beyond me.
Or how anyone can take that sentence to mean that the reporter blamed SPORTT for the TT Pro League's document not reaching the Cabinet.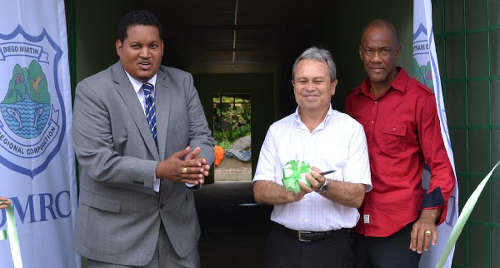 But English—or the lack of mastery of it—is clearly my problem. After all, I only taught modern languages for about two decades in the original prestige school. And for four decades since the early 1970's, I wrote continually for Tapia/Trinidad and Tobago Review. Also I was an editor at the Guardian—where one of my chores was editing Baptiste's occasional submissions—then at the Express for ten years and then a copy editor at the TTR for two years. Subsequently, I lectured for ten years in COSTAATT's Language, Literature and Communication Studies Department and then its School of Journalism and Communication Studies.
I think I learned, I say immodestly, a little English.
Certainly enough to write, in my capacity as editor, accurate headlines on Wired868 stories. And to challenge erroneous interpretations and/or criticisms of same on the radio without being treated to the disrespect of "I know English. Goodbye." Click.
I shudder to think of how less accoladed people might be treated merely because they don't know English.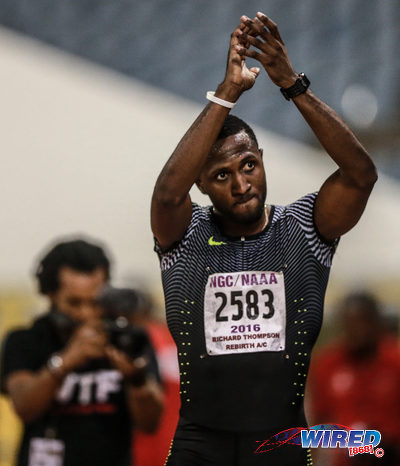 Author's note: There are just a handful of words beginning with 'th' in which the 'h' is not pronounced; 'Thompson' is one of them but 'Thursday,' someone should tell Mr Baptiste, is not.