Some of the Best people I know went, like me, to Queen's Royal College: one brother, two sons and four nephews.
And a throng of people the media-conscious public knows best also went to QRC. Here is a non-exhaustive list of QRC people who tend to be in the media day after day as presenter and not as presentee: Jason "Jus Jase" Alleyne, Walter Alibey, Jelani Beckles, Peter Ray Blood, Hamid Ghany, Gyasi Gonzales, Michael Harris, Ashford Jackman, Shammi Kowlessar, Kwame Lawrence, Lutalo "Brother Resistance" Masimba, Winston Maynard, Llewellyn "Shortpants" McIntosh, Gyasi Merrique, Mark Pouchet, Ian Prescott, Valentino Singh, Irving Ward, Oswald Warwick and Garth Wattley.
Without me, that makes a round 20. I think you can reasonably conclude that somebody on Maraval Road knows something about successful communication.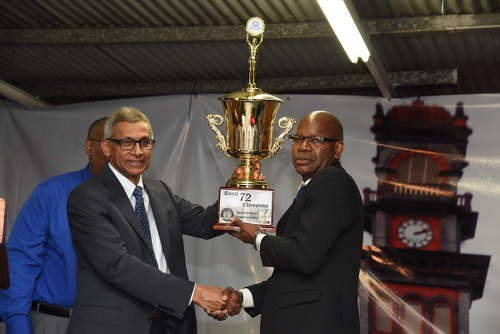 Another alum, 1960's QRC goalkeeper Ruthven Thompson, is not actively in communication. And it shows. His son is three-time Olympic medallist for Trinidad and Tobago Richard "Torpedo" Thompson, also an alum. But frankly, I'd prefer if we could all forget that for a while. After Thompson Jr's now very public—thanks to Thompson Jr—exchange with Shabbir Mohammed, an officer in the Ministry of Sports, my sense was that QRC people all over the world might well be more than a little embarrassed.
Surprisingly, however, not all of us were.
Properly, neither Alibey nor Beckles, reporters both, lets his opinion extrude. And you can't really tell from the report that appears beneath Lawrence's name in the Express of Monday 19 February just where the ace athletics reporter stands either. Much more eloquent is his subsequent silence. In that clearly rushed news piece, however, Lawrence does single out for special mention Mohammed's awkwardly phrased and arguably ill-advised question, "Can an injured athlete who has no world ranking be elite?"
Wired868 Editor-in-Chief, Lasana Liburd, found the question offensive. And Andre E Baptiste, i95.5's "most unfaired commentator in sport," has already devoted more than one programme to the issue, leaving no doubt that he agrees with the disgruntled, "disrespected" sprinter's stance.
That's no surprise; both media men were schooled at the Other Place. Where communication is concerned, we no longer expect them to get too much right, do we? Not after Maxie Cuffie's stint in the relevant ministry anyway.
But Wattley's Wednesday 21 February Express column, headlined "No more lip service," also seems to be sympathetic to the position espoused by the Beijing 100m silver medallist. To ask that question, Wattley opined, was to "flippantly dismiss" the ace sprinter and to deny him the "professional courtesy" he deserves.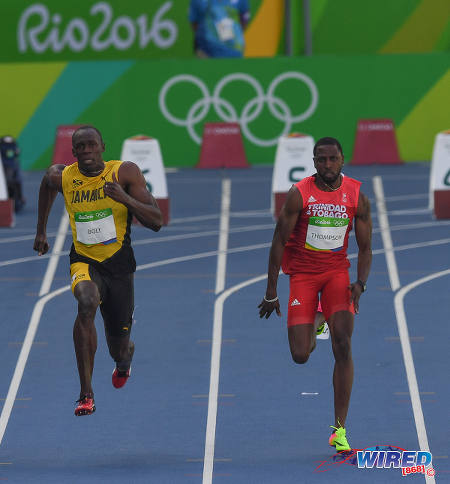 It is a view shared by many commentators right here on Wired868, one of whom, FelixtheCat, lets all of his qrcness hang out although he never quite puts it into words.
"If you read his email you would understand what he has stated. But clearly you are not a QRC graduate so I do not expect you to!
"He isn't asking for 'special treatment' because of who he is. He is merely making the point of the injustice that is done to the athletes and speaking out where others may be apprehensive to do for fear of victimization from the Ministry officials."
I'm guessing he shared at least one communication teacher with the Olympic triple medallist; this is how he ends:
"So before casting aspersions about idiots supporting his 'stupid childish tirade', you are urged to brush up on your comprehension skills as clearly you've not read and understood the contents of Mr Thompson's email…"
Those who deal in genuine communication know how all-important context is. But allow me to present, ripped out of their context, four extracts from the emails sent to Mr Thompson by Mohammed.
"Financial Statements for monies previously received and supported by bills are outstanding. Please do not hesitate to come in to review these documents and/or to ensure that the correct submissions are made by you and your representing bodies for the correct application to be processed for consideration."
"It is important to note that you have been injured and recommended for assistance to compete. You were not recommended for funding for medical assistance as an injured athlete by your governing bodies for 2016 or 2017 (as per elite athlete assistance policy)."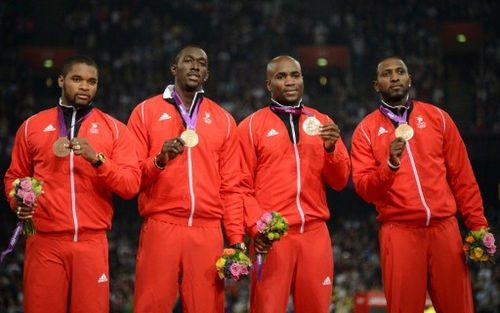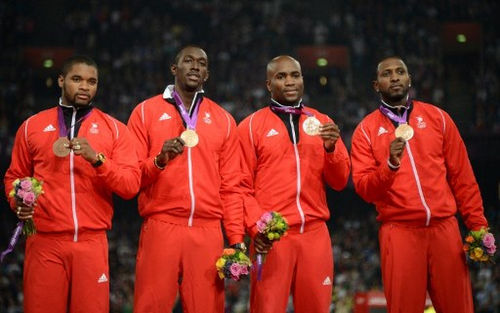 "Can an injured athlete who has no world ranking be elite? Nevertheless, any monies disbursed have to be accounted for before any other type of funding is disbursed (as per service level agreement)."
"I just want to do my job to start processing a completed application. Please ensure that the proper application is complete and submitted to your various associations for endorsement to be sent over to the Ministry.
"If you are dissatisfied with the information I have just provided, please let me know so that another officer may be assigned your case."
What do you make of that? Is Mohammed a Ministry of Sport employee who is:
(A) disrespectful?
(B) insensitive?
(C) merely ensuring that all the cards are on the table?
(D) overstepping the bounds?
(E) rude?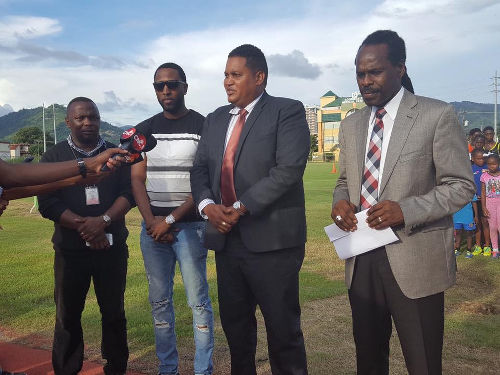 Well, if your answer is not (C), you're apparently with the majority, including—surprise, surprise!—the Minister of Sport himself.
A media release last weekend announced a plan to provide "sensitivity training" for MoSYA employees who have to interface with the public.
And then gratuitously provided details about the TT$1.25m the Ministry has handed over to Mr Thompson between 2007 and 2015 as part of the Elite Athletes Assistance Programme!
Guess where the current Sport Minister got his secondary schooling. On Pembroke Street, of course!
Mr Thompson, however, was educated on Maraval Road and is a proud product of the original prestige school. Arguably too proud.
"…let me make it clear that prior to these chain of emails, I've never spoken to you, seen you, or was aware of your existence. So for you to address me in the manner of your last email was nothing short of disrespectful; in fact, it was the most disrespectful email I have ever read. What gives you the authority to address me or any athlete in the tone that you just did is beyond me."
Let's be clear: Mr Thompson is referring to, inter alia, the four bits of Mr Mohammed's email you've just read, albeit without full context.
"If your response is reflective of the Ministry's attitude to someone that is a three-time Olympic medallist and National awardee, I shudder to think of how my upcoming and lesser accoladed athletes are treated."
I shudder to think of what might have been Mr Thompson's response had he had the honour of bringing to Trinidad and Tobago what Hasely Crawford brought, the first gold medal. Or Ato Boldon's four individual medals and a Worlds gold to boot! Would there have been any room in these two islands for all of us "lesser accoladed" citizens when he puffed his chest out?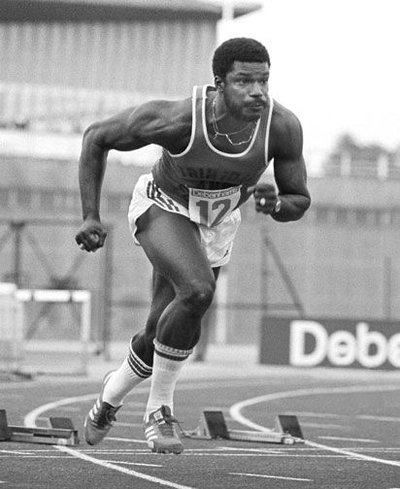 "For you to suggest that I am "not elite" because of an injury sustained representing T&T," Mr Thompson adds a little later on, "is not only unreasonable, it shows your lack of knowledge for professional athletics."
And, in the context of an email exchange that, according to Mr Thompson, has been "respectful and professional," there is this additional bit of undisguised ad hominemism:
"…unfortunately, it seems that you or the Ministry do not possess the common sense to comprehend that uncomplicated fact."
But is Mr Thompson content merely to unleash his gratuitous broadside on the Ministry official? No, sirree!
"It appears that as long as Darryl Smith is the Minister of Sport, athletes will continue to be treated with disdain…"
Please! I hold no brief for Mr Smith or for any other of PM Keith Rowley's bunglers. But how can that sentence be justified in the context of an email exchange that, still according to Mr Thompson, is "respectful and professional"?
So what, my fellow Royalians, do we do now? My reaction is first to apologise to Mr Mohammed on behalf of all Royalians, including Wattley and FelixtheCat who, I submit, should have been embarrassed by Mr Thompson's emails.
Then to recommend to Mr Thompson the wisdom for those in public life of the admonition that says, "When they go down, you go up."
And finally to lament that the Royalian motto which tells us explicitly how to behave when we don't win the prize does not also explicitly tell us what to do when we do…
…and then get an unpleasant surprise. After all, on Maraval Road, It's winners that matter, not winning.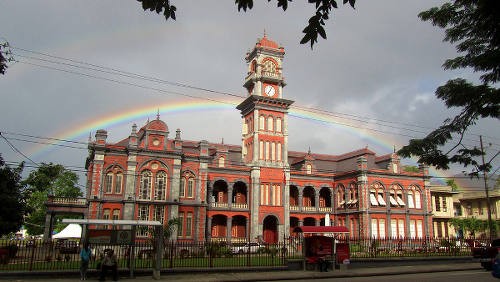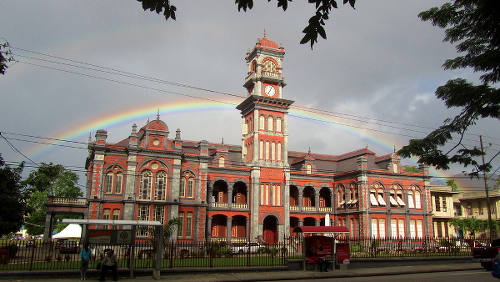 Author's footnote: Here is a list of three dozen other Royalian names you're likely to find often in the media today and in yesteryear: Mustapha Abdul-Hamid, Zaheer Ali, Roger Bonair-Agard, Selby Brown, Kwan Browne, Gerry Brooks, Rudranath Capildeo, Darren Cowie, Sheldon Cyrus, Gordon Draper, Reginald Dumas, Colin Furlonge, CV Gocking, Gerry Gomez, Justin Guillen, Jackie Hinkson, Karl Hudson-Phillips, CLR James, Morgan Job, Ainsley Mark, Peter Minshall, Wendell Mottley, Deryck Murray, Vidia Naipaul, Rolston Nelson, Lincoln Phillips, Elton Prescott, Richard Purcell, Patrick Rabathaly, Max Richards, David Simon, Rodney Smart, Denis Solomon, Jeffrey Stollmeyer, Bhoe Tewarie and Dr Eric Williams.