"Good idea!" was my initial reaction when I read that President Anthony Thomas Aquinas Carmona is advocating that 16- and 17-year-old citizens have the right to vote for their leaders. I can think of no argument against involving youths in initiatives and activities, especially sporting and cultural ones, which require them to cast a vote for the peer(s) whom they think should act as their leader(s).
But reading on, I realized that the President was not talking about some adolescent or school activity involving elections; he was recommending a lowering of the national voting age in Trinidad and Tobago from 18 to 16.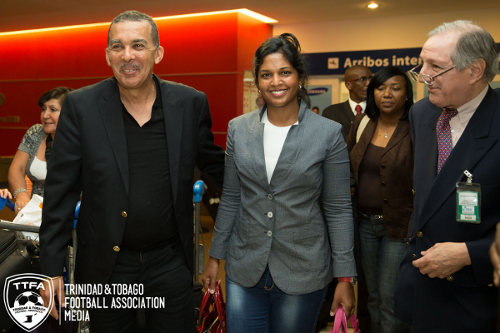 Surely, Mr President, you cannot be serious.
It's one thing to have 16- and 17-year-olds visit the Parliament and behave like politicians in mock parliamentary debates. It is, however, an entirely different colour of horse to throw them in the deep end of adversarial politics.
Mr President, I'm sure you are aware that children under the age of 18 are not currently allowed to buy and/or consume alcohol, to purchase cigarettes to smoke, to place a bet on a Play Whe mark or to consent to sexual relations. If they are not trusted by their parents and by the society to do these things, can we seriously consider letting them vote?
Are you suggesting that deciding who is/are the best person(s) to run the country is a less weighty decision than whether to put a dollar on Big Snake or Little Snake, Old Lady or Jammette, King or Queen?
Mr President, we talk glibly about the right to vote but it is arguably more of a privilege; it is not to be taken for granted or abused. We, therefore, should be careful not to place it in the hands of the uninformed and uninterested. Or those we have reason to suspect are unmature or unresponsible.
As things stand in T&T, many adults have no interest in exercising the franchise for which, let it not be forgotten, blood has been shed. How often over the past many years has the turnout on election day exceeded 50%?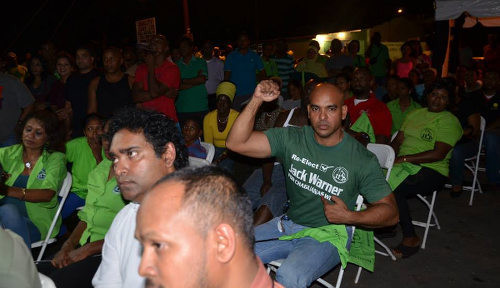 But giving the franchise to 16-year-olds, some will perhaps argue, will change that. Some will point to the positives, such as a possible increase in voter turnout if children between 16 and 18 are allowed to vote. It is conceivable, I can hear those in favour saying, that the eagerness to demonstrate that they have moved out of childhood into adulthood will ensure that a large majority of these young people will actually exercise their franchise.
Why do you adults want to thwart meaningful change by preventing youths from expressing themselves? Don't young people have rights?
Yes, they do. But participating in the voting at national elections is not one of them. In Article 12 of the United Nations Convention on the Rights of the Child, we read that the document "…recognizes that the level of a child's participation in decisions must be appropriate to the child's level of maturity. Children's ability to form and express their opinions develops with age and most adults will naturally give the views of teenagers' greater weight than those of a pre-schooler, whether in family, legal or administrative decisions…"
 So, Mr President, instead of wasting time and energy advocating a lowering of the voting age, I submit that you can more usefully be advocating wider protection of the rights of the legal "child." These include—but are not limited to—the right to free education, the right not to be hurt and mistreated, physically or mentally, by the many merciless predators in our society and the right to get information that is important to their health and well-being.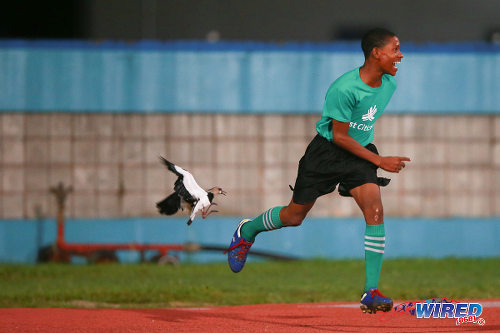 If you are genuinely concerned with the election trends in so far as the turnout is concerned, you might want to focus on enhancing the quality of the voting pool by seeking to motivate citizens who already qualify for the franchise under the existing rules. In that regard, the move to have a NOTA option on the ballot paper may be something you want to give some more thought to supporting; it would encourage those who are not happy with what is on offer to still be a part of the process.
Voting, you see, Mr President, is a serious responsibility. Those who are deemed to be mature enough to carry the stresses and assorted heavy burdens that come with adulthood really should be encouraged not to take it lightly.
Of course, to choose not to vote at all is also a legitimate exercise of free will. But it is a choice which children, free-spirited and unstressed, are arguably not likely to be mature enough to make.
I think we would be better off allowing 16- and 17-year olds to continue enjoying the freedom to be unmature children.