Despite being the all-conquering team in the Trinidad and Tobago Super League (TTSL) in 2017 when they walked away with both the League and League Cup competitions, Guaya United are still to receive their prize money.
The TTSL membership had agreed to play without monetary rewards for the 2017 League competition so the southerners haven't got any money for their League victory. But the Caribbean Football Trust Limited (CFTL) had committed to sponsoring the League Cup to the tune of TT$100,000 so there really is no reason why the champions should still be without their cash prize.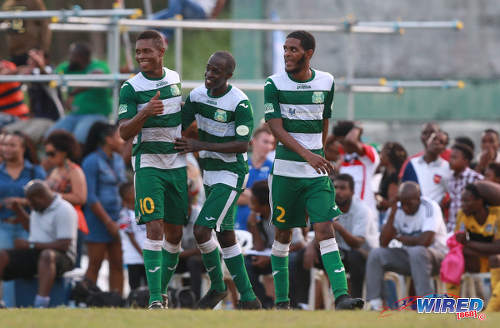 "No, we have not received our money [from CFTL]," TTSL president Keith Look Loy told Wired868. "They have not honoured our contract up to now and we are taking it very seriously."
On 5 June, 2017, Look Loy—then in an interim role—signed off on an agreement with CFTL chairman Chris Anderson to the tune of TT$550,000. The sponsorship was due to cover two tournaments, with TT$200,000 going to the League Cup and a further TT$350,000 going to a "Winner takes all" Power Eight tournament, which never materialized.
In an enthralling League Cup final at the Ato Boldon Stadium, Guaya defeated Prisons FC to cop the top prize. Second-placed Prisons were supposed to pocket $50,000 while losing semi-finalists Cunupia FC and UTT were to receive $25,000 each. But CFTL are yet to hold up their end of the bargain.

"We have written to them several times and they keep saying they will pay, they will pay," Look Loy went on. "That money should have been paid since November."
[dfp-ad]
Look Loy, who is also the founder of 2016 TTSL champions FC Santa Rosa, indicated that his club was one of eight TTSL teams which have not received their full winnings for their exploits in the 2016 TTSL season. Quite clearly distressed that the man who has so far failed to make good on his contractual commitment is a former Trinidad and Tobago international footballer, Look Loy stressed that it was part of a bigger problem of sport in the country which sees contracts not being treated with the respect they deserve.
"There is a trend in sport, where people sign contracts," Look Loy said, "and if people feel to walk away from it, they walk away from it. In Trinidad and Tobago football, people don't take contracts seriously."
Like Look Loy, Guaya manager Jameson Rigues is hopeful that Anderson will keep his promise. And he implies that he expects the president to follow through and push the sponsor to make good on his promise.
"Mr [Keith] Look Loy was the direct connect to Anderson and his associates in Trinidad and Tobago," Rigues told Wired868. "Anderson has made a commitment to pay the amount but he has not given a timeframe."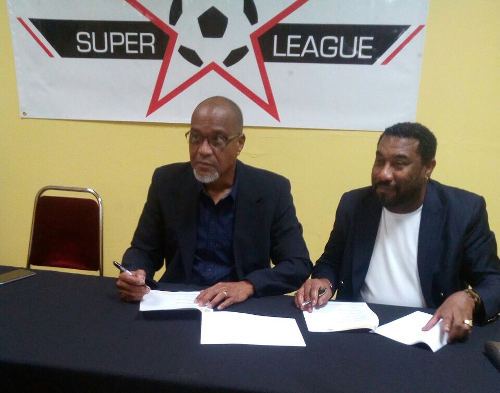 Because he also sits on the TTSL Board as first vice-president, Rigues is between a rock and a hard place, feeling the heat from his own players as well.
"There is a lot of discontent where the prize money is concerned," Rigues said. "Our plan was to reward players with those earnings.  […] All fingers are pointing to me at this point."
Last June when they signed on the dotted line at the Hasely Crawford Stadium, all eyes were on Anderson and Look Loy. And all ears were tuned to Anderson who had some pretty fine words to share with those present.
"As a former Trinidad and Tobago youth, senior and international player," he told the media, "my passion has always been for Trinidad and Tobago football. For the past 15-20 years I've seen our football decline in a way where it is totally dilapidated if you ask me."
"When I spoke to my board of directors, they said 'It's your choice.' They said, 'It's your country and your passion,' and I got the full support from all my board members to do this. This is the beginning. I anticipate that we will venture into greater things as we go along…"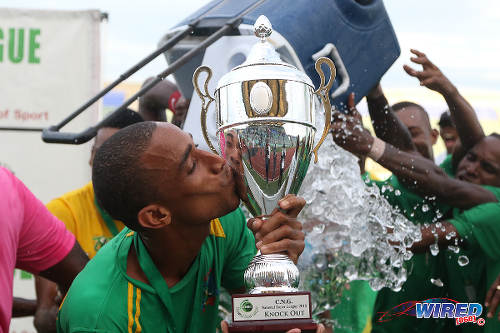 Rigues tried to see the positive side.
"All we have is his word," he said. "And to me a man's word is his bond."
Less disposed to be generous or optimistic, Look Loy assured Wired868 that the TTSL will no longer be dealing with CFTL.
"No, we will not be working with them [going forward]," the TTSL president said, suggesting that CFTL have their work cut out for them to get back in his good books. "They have not proven to be trustworthy at all. […] They started making excuses when it was time to pay."
Look Loy was happy to note that Guaya, Prisons, Cunupia and UTT have all declared their intention to participate in the 2018 TTSL season which is currently carded to start on 10 June.
Rigues simply cannot envisage a TTSL without Guaya United, otherwise known as the "Green Army," and gave the assurance that, even if the CFTL does not meet its contractual obligation, the club and the community will do all in their power to ensure that the players are well looked after financially.
"We are a community team so we always try to get people in and around the Mayaro area to come on board," Rigues said. "It would be difficult not to get the prize money but it would be hard to see a TTSL without Guaya United."
According to Rigues, the TTSL Board does not at the moment have any plans to take legal action to force CFTL's hand. Look Loy, however, pointed out that, should CFTL attempt to venture into any similar sponsorship deals in the coming months without first honouring its contract with the local league, the TTSL would be forced to act.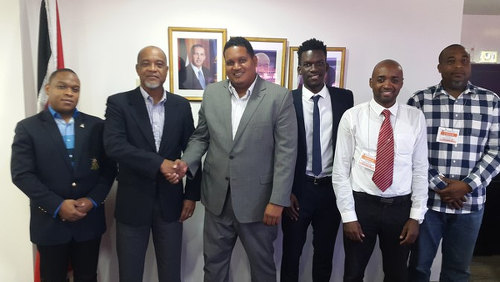 Defence Force football team manager Ryan Ottley, who held the position of interim vice-president when the CFTL deal was struck, believes the current situation could have been avoided. He said he raised an alarm shortly after the June 2017 signing.
"We can't take this contract to task now," said Ottley, who last August lost out to Look Loy in the race to become TTSL president. "As vice-president at the time, I warned [Look Loy] about the contract. Due diligence was not followed. […] When I saw that contract, I knew it was problems."
Ottley suggested that Look Loy's handling if the CFTL matter is flawed as indeed is his handling of sponsorship matters in general.
"Writing the man is good, but when it was time to bring the sponsor on, you travelled to the States and sat and talked with the guy," said Ottley. "If somebody owes me money, I'm making sure and get that money. We had a contract and I held up my end of the bargain. […] That could never be business.
"Every contract Mr Look Loy has brought to the TTSL has been an emergency contract. It had to be signed today for today because sponsors weren't waiting. And every one failed."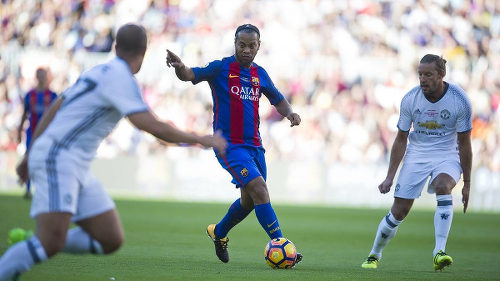 Look Loy conceded that the season had not gone entirely swimmingly, the Power Eight competition not coming off and the much ballyhooed TTSL / CFTL "All-Star" game not going ahead as planned. However, he explained, neither he nor anyone within the TTSL could reasonably be blamed for CFTL's slowness in meeting its obligations. And it was the Trinidad and Tobago Football Association (TTFA) which was at fault for the cancellation of the "All Star" event because it had simply never given the green light for it to be staged.
All of that, Look Loy assures, is now history; there are brighter days on the horizon and, come what may, there will be monetary incentives for teams in the upcoming League campaign.
"We are not lamenting on what happened last season. We are not going to let that sour the football," he declared. "Whether we have external sponsorship or not, we will have prize money for the different competitions this season."
Look Loy indicated, that on 3 March, the membership agreed that part of the money clubs pay for registration will be going towards the payment of prizes come the end of the season. The TTSL president said that the League is still in talks with sponsors and a prize structure will be made public when the season gets under way in June.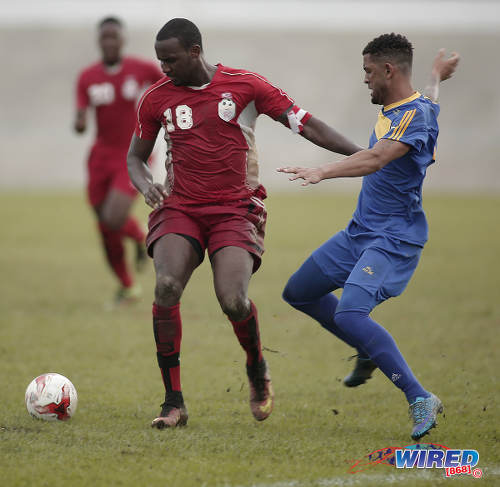 The registration fee for clubs in TTSL League One is TT$45,000 while the League Two fee is TT$35,000. The deadline for payment of these fees is 30 April and clubs failing to meet the deadline run the risk of being kicked out of the League.
Even before the 30 April deadline, there is a 31 March date by which clubs must prove to the League that they are functional by producing financial audited statements, minutes of their last AGM and other pertinent documents.
According to Look Loy, Club Sando, Moruga, Marabella Family Crisis Centre and FC Santa Rosa have already met the functional club requirement and he is confident that other clubs will soon follow suit.
Ottley is of the view that the League should not be too quick to sideline its member clubs.  And he reckons that no final decision on prize monies should be made before the membership is in possession of official information on the League's operational costs.
"We are trying to develop clubs which can be a monarch in society," he reasoned. "The clubs make up the League; if you have no clubs, then you have no League. When we lose one club, we lose a community. And clubs are being told if you can't pay, you don't play?"
Look Loy, however, argued in favour of a tough stance.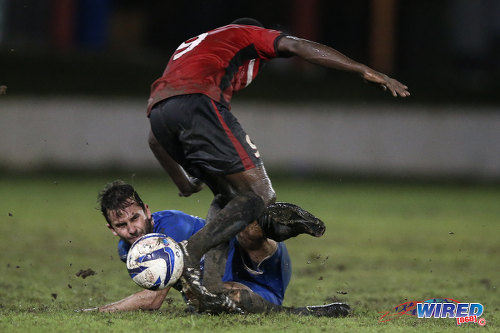 "Everybody has to run the last mile for themselves and you have to show that you want to pay," the TTSL president told Wired868. "The clubs who are prepared to do that will get stronger. […] We have to lend a helping hand but clubs who don't want to help themselves will fall by the wayside."