Less than a week after Dexter Skeene announced his intention to leave the TT Pro League post he held for some 14 years, chairman Sam Phillip told Wired868 that he will be following the departing CEO through the exit door.
"Yes, I tendered my resignation earlier this week," Phillip told Wired868, reluctant to comment further. "Dexter Skeene and they will do a press release tomorrow."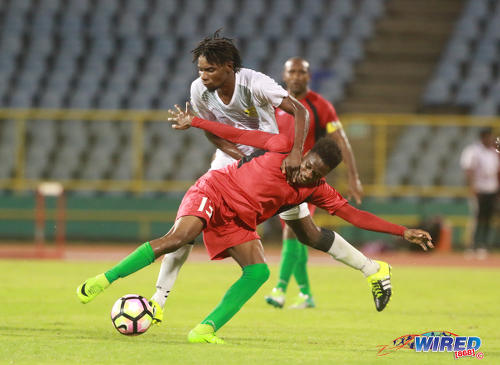 Phillip, a former Soca Warriors manager, lasted less than a year in the post, having taken over from long-standing chairman Larry Romany in June last year.
His departure follows Skeene's resignation last Friday and is another blow to the Pro League, which is struggling to come to terms with life without the monthly TT$50,000 government subvention for clubs.
In a two-part series published earlier this week, Trinidad and Tobago international defender Yohance Marshall, former World Cup 2006 midfielder Densill "Bleeder" Theobald and a third player, who chose to remain anonymous, shared some of the issues caused by the current uncertainty.
There is still no start date for the 2018 season. Skeene, who is also the co-founder of SKHY, has promised to assist the League in any way he can but he is equally determined to take his leave in another three weeks' time, when his 54th birthday rolls around.
Editor's Note: See Wired868 tomorrow for full story on Sam Phillip's resignation.