"For you to address me in the manner of your last email was nothing short of disrespectful; in fact, it was the most disrespectful email I have ever read. What gives you the authority to address me or any athlete in the tone that you just did is beyond me.
"[…] It appears that as long as Darryl Smith is the Minister of Sport, athletes will continue to be treated with disdain…"
The following is an email exchange between Trinidad and Tobago's three-time Olympic medallist and sprinter Richard "Torpedo" Thompson and Ministry of Sport and Youth Affairs sport development officer Shabbir Mohammed.
The emails are shared with Thompson's consent.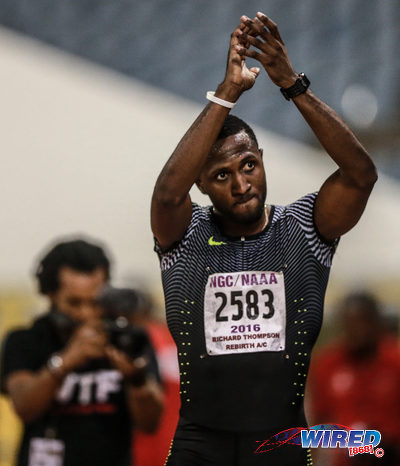 (From Shabbir Mohammed on 26 January, 2018)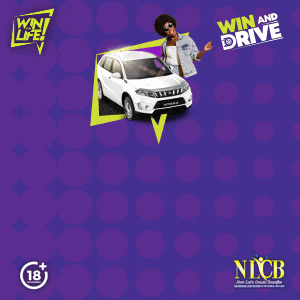 Dear Mr Thompson,
The Division of Physical Education and Sport has received an application recommending you for Elite Athlete Assistance for the fiscal year 2017-2018.
Your submission includes:
Recommendation from the TTOC; Recommendation from the NAAATT; Personal Information Form; Nomination Form; Annual Performance Evaluation Form; Quarterly Tracking Form; One Quarterly Financial Statement from 10/2016 to 10/2017; Training Schedule Form; Copy of MRI Report chart 237183 dated 11/01/17; Invoice  from Dr Anyl Lloyd Gopeesingh dated 07/06/16; Referral report to hip surgeon Dr Scheinberge: Dallas dated 05/10/2017; Report from Partners Imaging Center of Sarasota dated 12/09/16; Coaching Report dated 30th November 2017.
Notably:
The TTOC recommends you for elite funding as a member of the 4 x 100m relay pool; The NAAATT recommends you for elite funding for the 100m discipline with a T&T 2017 ranking #2 with 10.04 secs; Your Annual Performance Evaluation Form lists you as Injured for 2017; Your coaching report says that you can return to full training by March 2018; Financial Statements for monies previously received and supported by bills are outstanding.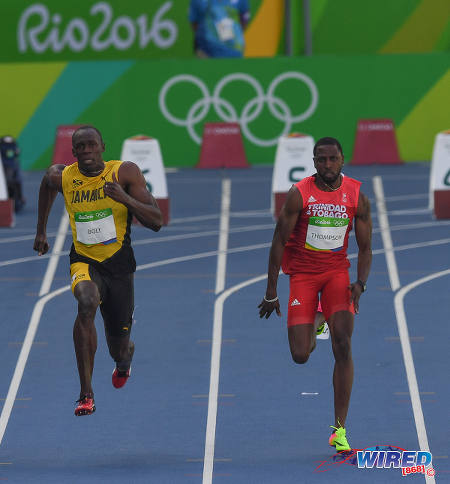 Please do not hesitate to come in to review these documents and/or to ensure that the correct submissions are made by you and your representing bodies for the correct application to be processed for consideration.
Thank you in advance for your assistance  on this matter.
Regards,
(From Richard Thompson on 27 January, 2018)
Hi Mrs (sic) Mohammed,
Thank you for your email to seek clarification on my forms submitted. Can you please let me know what money previously received you're referring to because I haven't received elite funding since 2015. Can you also please specify what bills are outstanding?
I have provided bills for close to US$50,000 of my money spent to prepare for 2016/2017, which was received, reviewed and approved by both the TTOC and the NAAA.
I did hip surgery a week ago and I'm currently in the process of intense rehab. As a result I will not be able come in to review the information. However, Natalie and Ruthven Thompson would be glad to come in this week to get things sorted out if necessary.
Kind Regards,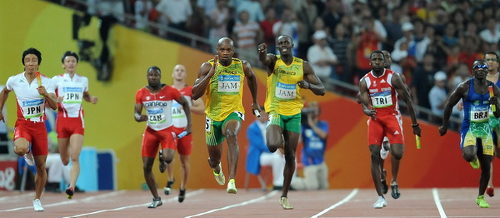 (From Shabbir Mohammed on 6 February, 2018)
Dear Mr Thompson,
Your situation is unfortunate. I will try my best to assist you to the best of my ability. Please consider the following information:
You have signed an agreement dated June 10th 2015 to provide documents that include providing a financial statement/ per tranche supported by bills; Your application for the 2016 season was incomplete; There was no medical report; No training schedule; No coach's report; No financial statement supported by bills; You did prepare a budget drawn up in a table by pen on an 81/2" x 11" sheet of copy paper; As such you did not fill out the Quarterly Financial Statement form for 2015-2016 that required signatures and stamps of you, the TTOC and the NAAATT; E-mail was sent by Ms Emile to you on 17/03/2016 to let you know what was missing and the attached form to fill out.
Due to outstanding documents, no payments would have been made.
It is important to note that you have been injured and recommended for assistance to compete. You were not recommended for funding for medical assistance as an injured athlete by your governing bodies for 2016 or 2017 (as per elite athlete assistance policy).
I asked you to clarify the documents sent in for this year 2018 because if I place them on file it may be falsification. It is important to clear up the inconsistencies especially where you are the one providing the information to the governing bodies that recommend you for funding.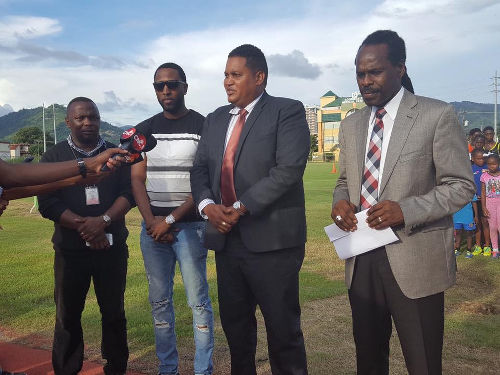 Your report says that you may be able to fully train in March 2018 and another says that there is no world ranking for 2017.
Can an injured athlete who has no world ranking be elite?
Nevertheless, any monies disbursed have to be accounted for before any other type of funding is disbursed (as per service level agreement).
I see one financial statement for period July—December 2015 but no bills to back up the items.
If you did submit the bills before, kindly provide some document where you did so.
It is your responsibility and not the Division of Physical Education and Sport's, NAAATT's, TTOC's or Minister's to account for funding that you received. They do not want further funding as an athlete, you do.
I just want to do my job to start processing a completed application. Please ensure that the proper application is complete and submitted to your various associations for endorsement to be sent over to the Ministry.
If you are dissatisfied with the information I have just provided, please let me know so that another officer may be assigned your case.
Regards,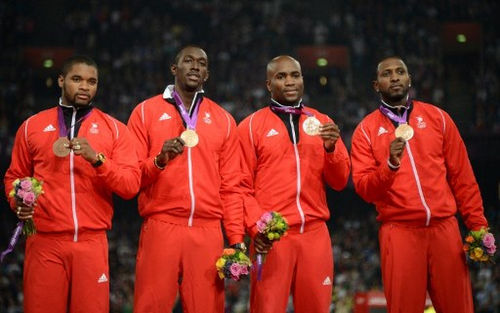 (From Richard Thompson on 17 February, 2018)
Shabbir Mohammed,
Firstly, let me make it clear that prior to these chain of emails, I've never spoken to you, seen you, or was aware of your existence. So for you to address me in the manner of your last email was nothing short of disrespectful; in fact, it was the most disrespectful email I have ever read. What gives you the authority to address me or any athlete in the tone that you just did is beyond me.
If your response is reflective of the Ministry's attitude to someone that is a three-time Olympic medallist and National awardee, I shudder to think of how my upcoming and lesser accoladed athletes are treated. My correspondence with you has been respectful and professional, and I am appalled to receive such condescension from a ministry official with whom I've never interacted.
Your approach seems to be strictly combative and one of no compromise. "If you're dissatisfied with what I've said I'll assign your case to another officer"? Is it that you do not possess the competence to handle matters that present a bit of sorting through, or is it that you're simply arrogant?
Your way or the highway is all I got from your last message. If the director and the minister has sanctioned your email, it leaves a lot to be desired about the manner in which they too treat people.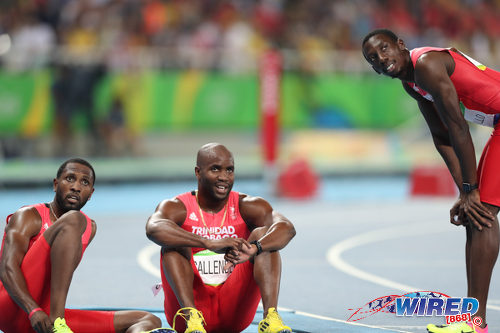 To utter the words that "you are the one that needs funding and not the Minister" speaks volumes about the mentality and abuse of power that the Ministry seems to believe they hold over the athletes. Let me remind you that WE are the reason you work in that office, so don't for a second think that you are more high and mighty than those of us that work tirelessly for the Red, White and Black.
The fact that you assume the position to handle matters of national athletes, yet remain completely clueless about basic requirements, places a magnifying glass on why there are complications along the communication channel. Here we are in 2018, with me submitting forms and receipts from 2017, and you are asking me about 2015.
Sir, we have cleared that hurdle, that period has passed. I did not receive funding in 2016 because I did not submit those receipts. Case closed. However, I HAVE submitted receipts of US$50,000 of MY money spent in 2017, with all forms, coach's report and medical reports to go along with it. What is the issue now?
Mind you, the Minister's advisor Garvin Warwick was the one that instructed me to submit the 2017 elite funding application, when I saw him in September in Fatima, because he claimed that they would soon be ready to be disbursed to us. I was sure that I had been blacklisted for previously exercising my right to speak on matters that I saw as an injustice to athletes, and as such was prepared to not submit forms.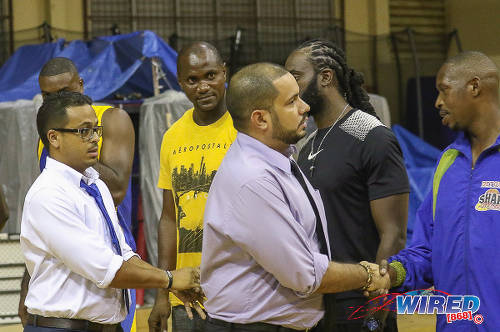 After seeing Mr Warwick, I felt assured that there would be no issue. Another broken promise of his.
For you to suggest that I am "not elite" because of an injury sustained representing T&T is not only unreasonable, it shows your lack of knowledge for professional athletics.
It is my responsibility to submit my information to the NAAA and the TTOC before it makes its way to your desk. THEY are the ones that determine/advise whether elite or medical assistance is requested for the athlete from the Ministry based on what I've provided.
I applaud them for acknowledging that injury is part of sport, unfortunately, it seems that you or the Ministry do not possess the common sense to comprehend that uncomplicated fact.
I have just undergone hip surgery, which I paid for. Last year I called and messaged both the minister and Mr Warwick about a pressing issue that needed to be addressed, to which I got no response. My sister had to personally make a surprise visit to the office to get a hold of them.
Of course, the minister was too busy to speak to her. Mr Warwick was presented with medical documents that showed a US$40,000 operation was necessary, and any assistance at all would be greatly appreciated, seeing that there was no clue as to when I would actually receive elite funding.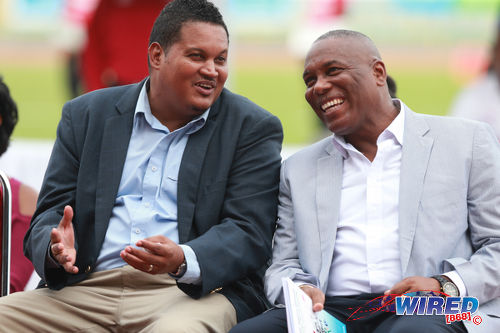 He assured her that he would work on it and get back to her in a timely manner. Another broken promise. It is only after I've had my surgery, that he forwards us to you, someone who, from the content of your emails, doesn't seem to understand the basic rudiments of professional athletics.
I am not unreasonable. I am well aware of the financial constraints of the country in current times.
If the Ministry does not classify me as a priority and cannot assist because of this reason, or simply prefers to invest in another young and upcoming athlete, that's understandable; but be honest and say that to me. Don't continuously give me the run around as though you want to help when you have no intention of doing so.
It appears that as long as Darryl Smith is the Minister of Sport, athletes will continue to be treated with disdain. I have no intention of being beholden to the Ministry or its minions. I have represented T&T honorably for over a decade and will find a way to continue to do so, despite these attempts by people who, in fact, have ill intentions for my career.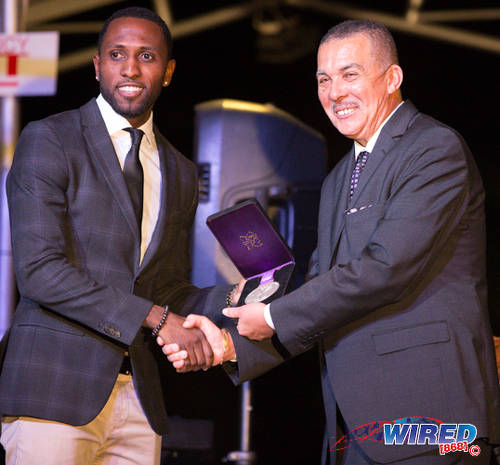 I grieve knowing that many of my fellow athletes solely depend on you for their success, and have to be treated as though they are at your feet with a begging bowl. I grieve when I open the newspaper and read that members of the Golden World Championship 4x400m team, can't pay their credit card debts from money spent on preparation that won T&T a gold medal in London 2017.
It seems as though elite or not, paperwork or not, receipts or not, the end result is the same… a contemptuous disregard for the needs of our athletes by Ministry officials.
Yet results are expected, and should they be miraculously achieved, guess who are front and center for the resume padding photo ops?
I pray for my fellow athletes, because as long as they continue to live a "cap in hand" existence, there is little hope for them to achieve their true global potential.
Richard Thompson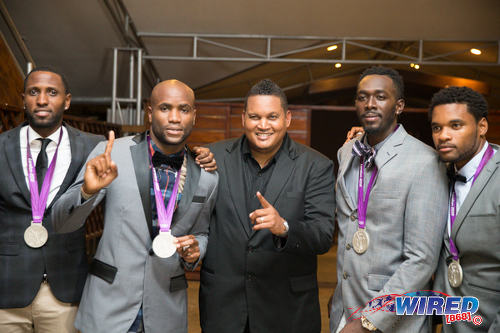 Editor's Note: Sport Ministry official Shabbir Mohammed responded to Trinidad and Tobago track star Richard Thompson on Friday 23 February.
The email, which Mohammed copied to 94 other persons—mostly other athletes—read: 
"Dear Mr Thompson,
Why would I choose to disrespect you?
S Mohammed"