"Haiti is the only member of CARICOM whose citizens require a visa to travel to any other CARICOM nation. In other words, although CARICOM leaders pay lip service to Haiti, they also know that Haitians might leave their failed state—which is the diplomatic way of calling a country a 'shithole'—and settle in CARICOM member states to the outrage of those Caribbean countries' citizens and with a potential consequent backlash on the politicians in office.
"And, tellingly, the most accomplished Haitians also show by their feet that they share [US President Donald] Trump's view of their country…"
The following Letter to the Editor, which is a response to a statement on Haiti issued by Vice-Chancellor of The UWI Hilary Beckles, was submitted to Wired868 by Kevin Baldeosingh.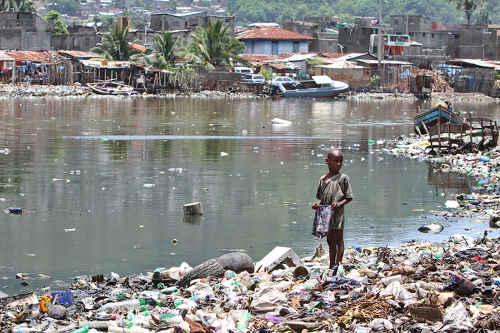 It seems that nearly all the individuals and organisations who have been so very outraged by American president Donald Trump calling Haiti a "shit-hole" actually have the same view of that country.
Take CARICOM which, in response to Trump's vulgar rhetoric condemning the "pattern of denigrating Haiti and its citizens in what seems to be a concerted attempt to perpetuate a negative narrative of the country," unusually for that entity, issued a strongly worded statement within days.
But Haiti is the only member of CARICOM whose citizens require a visa to travel to any other CARICOM nation. In other words, although CARICOM leaders pay lip service to Haiti, they also know that Haitians might leave their failed state—which is the diplomatic way of calling a country a "shithole"—and settle in CARICOM member states to the outrage of those Caribbean countries' citizens and with a potential consequent backlash on the politicians in office.
And, tellingly, the most accomplished Haitians also show by their feet that they share Trump's view of their country: in 2016, Haiti was ranked 7th in the world among countries with the highest brain drain, with over two-thirds of the Haitians leaving their country having a university degree; unsurprisingly, their preferred destination is America.
The sharpest departure from reality was embodied in an article from UWI Vice-Chancellor Hilary Beckles. This is so because as a historian Beckles should know that his prelapsarian portrait of Haiti was ideology divorced from any sort of fact or even coherent philosophy.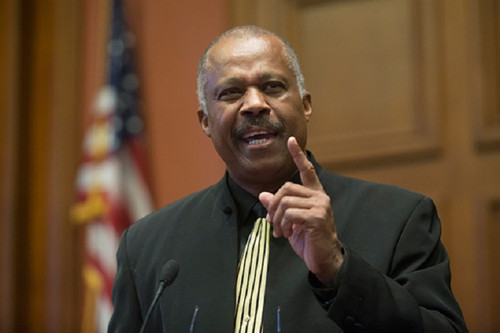 "Haiti was and will remain this hemisphere's mother of modern democracy and the Caribbean the cradle of the first ethical civilization," wrote Beckles, adding, "Haitian people were first in this modern world to build a nation completely free of the human scourge of slavery and native genocide."
Beckles' logical lapse is obvious: while a society that institutionalises slavery may not be described as ethical (in the strict technical sense), it does not follow that a society that rejects slavery is, therefore, ethical, since slavery is not the sole measure of ethicalness. But, in any case, Beckles' claim is factually wrong: while Haiti's first government under Toussaint Louverture did formally abolish slavery, slavery continued to exist in the sense that the former slaves were forced to labour on the plantations.
Historian Mats Lundahl in an essay titled "Toussaint and the War Economy of St Domingue" (reproduced in the essay collection Caribbean Freedom, edited by the self-same Beckles) says this: "On the plantation, the work was organised in a military fashion… The worker who ran away from a plantation was dragged before a court-martial… Marronage was fought intensively. For Toussaint, 'marron' and 'vagabond' were synonyms. Both were considered bandits."
Historian Robert K LaCerte notes that the Haitian blacks were also disaffected because of being forced to work on the plantations, wanting instead to get land for subsistence farming, so that the mulatto leader Alexandre Pétion, who ruled the west and south when the island was divided after 1806, was able to consolidate power by giving the blacks what they wanted.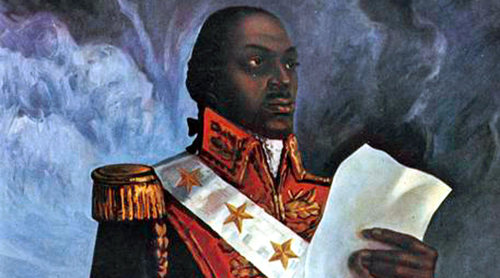 As for Beckles' claim about the moral superiority of Haitian society, in 1805 all the white people who had stayed in Haiti were massacred on the orders of Toussaint's successor, the self-proclaimed Emperor Jean-Jacques Dessalines. Can any nation which murders an entire group of people based on their race be truly described as 'ethical'?
Nonetheless, Beckles asserts that "Haiti's Caribbean vision illuminated America's way out of its colonial darkness. This is the debt President Trump's America owes Toussaint Louverture's Haiti. It's a debt of philosophical clarity and political maturity. It's a debt of how to rise to its best human potential. It's a debt of exposure to higher standards. Haiti is really America's Statue of Liberty."
This is hyperbole verging on delusion. But Beckles is by no means a lone voice in this fantastic championing of Haiti since eminent commentators like the late Lloyd Best and the living Reginald Dumas have also romanticised the State. But why do otherwise intellectually capable individuals have such a large scotoma in respect of Haiti?
The answer, I think, is a straightforward case of a bad syllogism: (1) Slavery is a bad thing; (2) Haiti was the first black nation to eradicate slavery; (3) Therefore, Haiti is a good thing. But conclusion (3) does not logically follow from premise (1). And, empirically, historical analysis finds no necessary connection between the length and type of slavery experienced by any specific society 200 years ago and the state of that society now.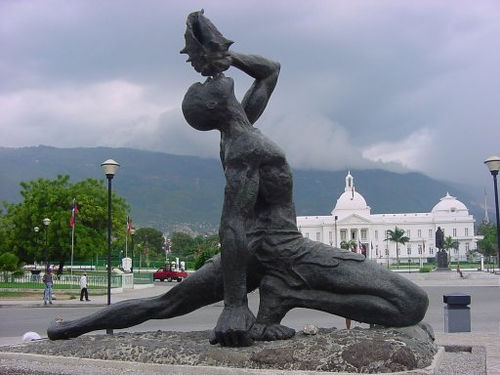 Slavery in Cuba, for example, persisted long after it had been abolished in other Caribbean territories. Yet, as Table One shows, Cuba in the 1950s was more developed than the rest of the Caribbean by most indicators. Similarly, Barbados, which had a longer history of slavery than most Caribbean islands and has cleaved to its colonial heritage more, scores higher on the human developed index than other Caribbean countries.
TABLE 1: Key Caribbean indicators, 1950s
Country  GDP          Daily         Literacy       Trade         Electricity
per capita   calories                                             generation
Haiti     US$1,051     1,779          15%        US$75M        7 KH per capita
DR.       US$1,027     2,110          45%       US$214M     81KH per capita
Cuba    US$2,046    2,730         80%       US$1,090   206KH per capita
BWI      US$2,062    2,362          75%       US$743M   178KH per capita
Sources: Maddison, A. 2007; Ginsburg, N., 1966
These facts contradict the standard narrative promulgated by Beckles and other commentators who have an Afrocentric bent. Their analysis typically boils down to two explanations: first, the levy extracted by France after the Haitian Revolution, which impoverished Haiti; and, secondly, the economic isolation imposed on Haiti by white nations so that their slaves wouldn't have been infected by the rebellion.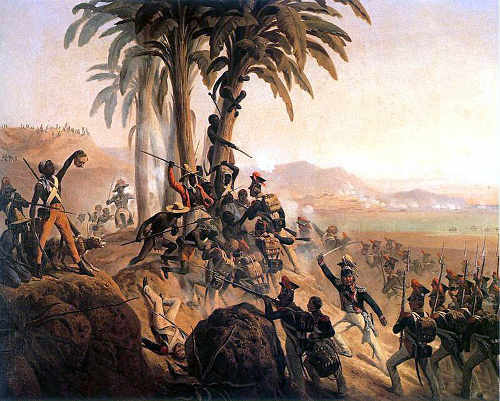 The problem with the first 'explanation' is that it doesn't explain why the French levy (which was paid off in 1922) should have continued to keep Haiti poor 95 years later. As for the second claim, that is simply not true. With all the conflicts between the European and American powers back then, realpolitik easily trumped racist bias.
So, in 1793, the Spanish government offered the blacks an alliance against the French. Toussaint himself joined the French in 1794 and was made a general by that government in 1796, and, in 1798, he wrote the American president John Adams to restore trade relations, leading to America, along with England, giving Toussaint the arms and supplies he needed to defeat the mulatto leader Rigaud.
This is not to say that the levy and the policies of powerful nations didn't affect Haiti's fortunes. But those factors are insufficient to explain Haiti's state today. The most persuasive data in this regard comes from Haiti's neighbour, the Dominican Republic which, as part of the island of Hispaniola, experienced the same history as Haiti until the 1950s but which already had the fundamentals in place to throw off the burden of history (see Table One).
The sociologist Lawrence E. Harrison, author of The Central Liberal Truth, argues that Haiti's backwardness is rooted in the cultural values inherited from Haitians' Dahomeyan ancestors.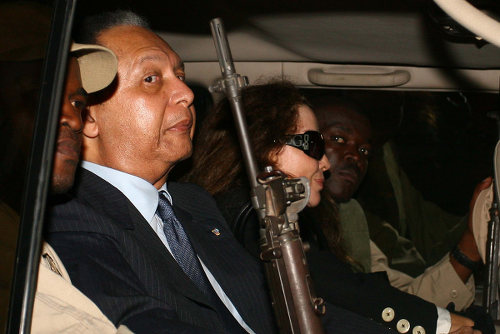 "What can explain Haiti's predicament is a set of cultural values, beliefs and attitudes rooted in African culture and the slavery experience, that resist progress," Harrison writes.
He notes that most of the enslaved Africans brought to Hispaniola came from the Dahomey region of Africa and holds that many of that region's anti-modern traits, such as animist religion, persist in Haitian society, arguing his point by comparing Bénin and Haiti and the Dominican Republic. I have updated Harrison's 1999 indicators, which showed both countries to be virtually on par; as Table Two shows, nothing has changed in the past 17 years except that Bénin's and Haiti's GDP per capita tripled (from US$400 in 1999) while the DR's quintupled (from US$1,7770).
In respect of the Haitian Revolution, Harrison asserts that "the uprising through which they won their freedom left them immediately in charge of their destiny. Their value system was largely shaped by African culture, of which Voodoo was a prominent component, and by slavery."
TABLE 2: Key comparative indicators
Indicators                      Bénin.  Haiti    Dom. Rep.
Infant Mortality*             57       49           20
Life expectancy              61        63          78
Literacy                           42%     49%       90%
GDP per capita¥          $1,600 $1,300   $9,700
Source:  CIA World Factbook, 2016
*per 1000 births
¥US$ purchasing power parity
Anthropologist Jared Diamond in the book Natural Experiments in History takes a different tack, arguing that geographic differences between Haiti and the Dominican Republic are key to understanding the differences between the two countries. Diamond begins his analysis by noting that the Haitian side of the island of Hispaniola is drier, steeper, and has less fertile soils than the DR side.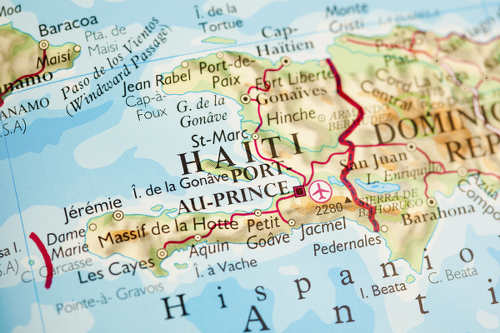 "Thus, even if the human societies of Haiti and the Dominican Republic had been culturally, economically, and politically identical (which they have not been)," writes Diamond, "the Haitian part of Hispaniola would still have faced more serious environmental problems."
In Puzzles of Economic Growth, economist Aleksander Łaszek looks at economic factors behind the differences. He concludes that, "The overall index of the legal system and property rights alone can explain nearly 40 percent of the differences between Haiti and the Dominican Republic during the period 1980-2009."
Łaszek cites a 1960s Caribbean tourist guide that dealt with the DR in nine pages but used 29 pages to describe Haiti as a country worth going to. In the 21st Century, by contrast, tourism accounts for seven percent of the DR's GDP, amounting to more than the entire per capita GDP of Haiti.
"The free trade zone and the tourist sector alone […] account for roughly one-third of the differences in the levels of GDP per capita between Haiti and the Dominican Republic," writes Łaszek.
This leads to the inescapable conclusion that the DR was able to break the same historical antecedents as Haiti because the DR's leaders instituted capitalist polices.
In The Black Jacobins, James himself has emphasised: "I have written in vain if I have not made it clear that of all formerly colonial coloured peoples, the West Indian masses are the most highly experienced in the ways of Western civilisation and most receptive to its requirements in the 20th Century."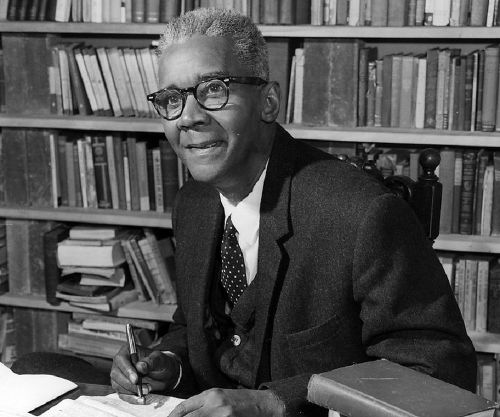 Thus, although it is arguable that the Western nations have kept Haiti poor, this has not happened in the way that black leftist ideologues think. They typically blame the American occupation, even though the DR was also occupied and ruled by a US-backed dictator yet is now far ahead of Haiti by all human development measures. Rather, the Western nations have undermined Haiti in their efforts to atone for past wrongs.
In Travesty in Haiti, a self-published book, American anthropologist Timothy T. Schwartz, who worked in Haiti for a decade, asserts that "Foreign aid both in the form of direct assistance to the Haitian government and in the form of thousands of un-coordinated NGOs have arguably done more to hold Haiti back than to move her forward. Poverty is and long has been Haiti's most lucrative industry […] 'aid' given directly to repressive Haitian governments […] prolonged their tenure in office and helped them resist pressures from the population for services."
Schwartz recommends that relief services be integrated with the local economy, production in various sectors be reinforced with secured loans, competitive purchasing be used to stimulate local markets and industries, and newspapers be created which are tailored for the semi-literate.
Unfashionably arguing that Haiti needs outside help, he writes: "We can best help […] by providing the environment that will nourish the types of economic institutions basic to every developed country on earth: those that promote production, storage, redistribution; that promote access to credit, technology and expert counsel; and that promote those institutions that profitably facilitate access to information regarding all these factors."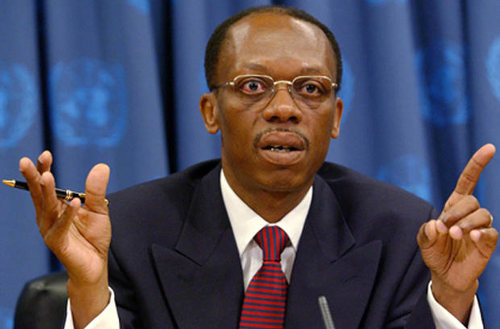 Dumas, in his book An Encounter with Haiti, says much the same: "History and culture are central to a country's behaviour. What they must not be permitted to do, however, is manacle the country in conduct that does not take sufficient account of the views of a changing world […] You cannot credibly say that the world must help you but that you alone must decide how that help is to be utilised…"
Haiti's situation is not hopeless. But Haitians aren't helped by commentators like Professor Beckles, whose analysis and recommendations are based on ideology and specious moral arguments rather than rigorous analysis.