Feeling nostalgic for proper football?
Well, the Wired868 Football Festival marks its sixth year on Saturday 6 January at the UWI Admin ground in St Augustine and a host of stars from several eras will be there to do friendly battle from 4.30pm.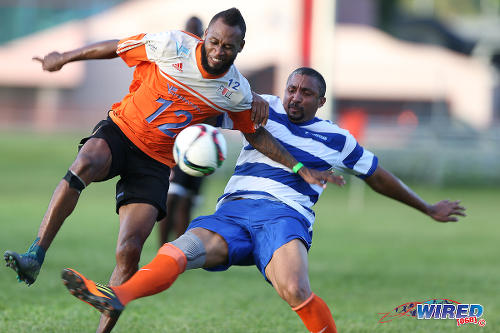 The Wired868 XI won the most recent edition 4-1 thanks to sizzling performances from the midfield duo of Marvin Oliver and Ryan "Fry" Stewart and a cracking effort from Abdallah Phillip. But uneasy is the head that wears the crown.
The Darin "Speng" Lewis XI had Arnold Dwarika, Kerwin "Hardest" Jemmott and Densill Theobald in their ranks last year and will try to up the tempo in 2018 with the inclusion of World Cup 2006 attacker Cornell Glen.
So far, players confirmed for both team—-apart from those mentioned earlier—-include Gary Glasgow, Ansil Elcock, Clayton Ince, Marvin "Marvellous" Faustin, Phillip Copeland, Maylee Attin-Johnson, Roger Henry, Chris Durity, Clayton "JB" Morris, Nigel Daniel, Jefferson George and Hutson "Barber" Charles.

The not-for-profit event is part-sponsored by BPTT, Cascadia Hotel, Carib, Easi-Pharm and TSTT.
There is no cover charge so come and start 2018 on a high note with the Wired868 family.