"I really eat, sleep and breathe news… I wouldn't say [the media is] not for a family life; it depends on the individual. Your family has to be very understanding; your family has to, in a sense, be involved in news."
In the latest instalment of A Day In The Life, Wired868 interviews a young journalist: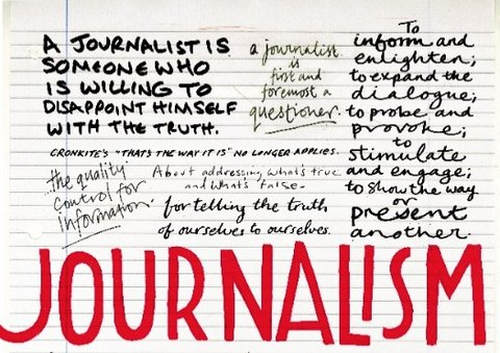 How long have you been working as a journalist?
From 2011-2017, so that would be six years.
What are your job specs?
Travelling, meeting new people, (giggles) probably getting into parties free.
What are your hours of work?
11am to 7pm.
What time do you get up?
On a regular [basis], I would say between 5am and 6am.
What (apart from the obvious) are the things you generally need to do between the time you get up and the time you leave for work?
First of all, check my emails to see if there's any invitation to any press conferences [or if] any major things happened.  Secondly, I would say check all social media platforms to see whether there's something that [has happened like] probably an accident or probably a fire that wasn't really communicated to me or if there's something I can follow up on. So, [I check] emails then social media—all social media platforms, especially Twitter because Twitter has, like, everything.
[Also], make a few phone calls to find out if there was something happening that day that I didn't know about, probably follow up on some stories, schedule interviews if the case is urgent. I'd probably do the interview while I'm home and when I get to work, do the story.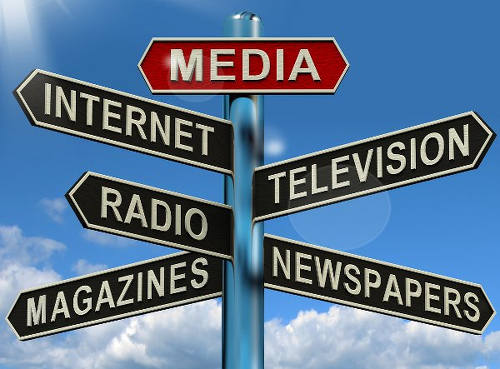 A very smart man once said that, "In Trinidad (not so much in Tobago), getting to work is work." What is getting to work like for you?
In news, yes, that could be true because you don't know what you could come across. So, for instance, you're on your way to work and… (reflects) well, this happened to me once already.
I was on my way to work and there was a major accident with, I think, a Stag truck or a Heineken truck and I stopped.  I was in a taxi and I stopped. I was, like, "This is work for me." So, I got out the car. I had my phone, which is like the main thing for me for journalism. I had my phone there and I recorded everything that happened and I spoke to the driver. Of course, the police weren't there as yet because you really can't do that if the police are present.
Another example would be floods. If it's raining and I'm on my way to work, I would take videos or pictures and get a story. So, technically, it is work.
Does your job generally allow you time for a proper lunch or do you often have to have lunch on the hoof?
You don't really have a designated lunch period; you eat when you can. I learned to eat a roti in a moving vehicle without making a mess and I'm very proud of that because even on a table I would make a mess. I learned that, when hunger strikes and you need to eat, eat whenever you can, wherever you can except on assignment.
I've never eaten on an assignment. I try to have a normal breakfast but, with journalism, stories happen every minute.  So, when I get called out to something, it's not like I can tell you, "Okay, I'm going to lunch at 11 o'clock," midway through a story or midway through an assignment. It doesn't happen, so I can't say that I have a proper lunch or even dinner, to an extent. It depends on the assignment; it depends on the day.
For instance, if you're covering Parliament, that goes on until way into the night, so I'd probably get something to eat on the way down [to the office]. And when I'm back at the office, there's time to do the story, send it to edit and then get out of there.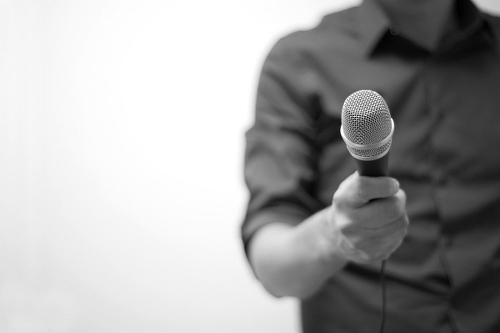 What (apart from the obvious) are the things you generally need to do between the time you leave work and the time you go to bed?
Again, check emails.  That is like the most important thing. You need to check emails, check social media platforms, again, to see if something is happening and you can do a follow-up on it in the morning.
What I do also is make phone calls to the necessary people. For instance, let's say, if there is a kidnapping or something, you'd want to keep in touch with the police and family of the kidnap victim. If there is something major in politics, you'd want to hear from the Opposition, the government, independent senators, other people. So I would make phone calls between when I get home and when I go to sleep.
If I asked you for a single adjective to describe your job, what would that be?
Exciting! Very exciting!
Another smart man once said that people never at the end of their lives say they wish that they had spent more time at the office. Do you allow your work to get in the way of your family life or are you able to keep the two in separate compartments?
I've learned over time how to balance both but, initially, I had the notion that news was never a family-oriented job because midnight something could happen and the office calls you and you have to go. I mean, put yourself in a position where you have kids or something, you don't want that happening.
But, over time I think, with more structure, I've learned to balance it. I wouldn't say [the media is] not for a family life; it depends on the individual.
Your family has to be very understanding; your family has to, in a sense, be involved in news. I'm not saying that your family have to be journalists but, at the same time, they have to know what is happening. They have to know, "Ok, something happened in politics today," so [I am] going to be busy today.
Take my mom, for instance. My mom, she's like my assistant, in a sense. When I get home, my mom would tell me, "Ok, so this happened, this happened, that happened." I would know then to follow up on this, that, or the other.  It's just an understanding, really.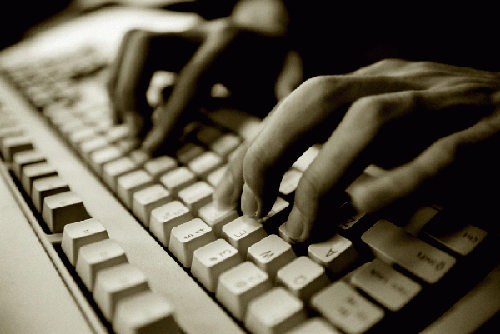 Will you share with our readers something truly memorable that happened to you in the work environment?
There are so many. Oh, my gosh! I covered Joe Biden. There was also my scholarship from Reuters. But, I think I'll go with covering the Manzanilla flood.
I think it was 2014 or 2015 and there was a major landslide on the Manzan road. I was at that story from the get-go. It was me and my cameraman. We went down in the morning like probably 7 'o'clock, which means I left home probably 5 'o'clock to get there. We got there and the road was blocked off. (Giggles). There was a big 'No Entry' sign. Of course, that was an invitation for me to be even more interested in the story because I wanted to know what exactly had happened. We moved the barrier, and in there, we found there was another guy; it was a T&TEC guy, who was taking information to see what they could have done because there was no electricity in the area.
We hopped a ride in the tray of the van and we went in there and rescued a family. The house had like five or six feet of water covering it. They had no way of coming out but the guy had a ladder and we kind of worked it out. It was scary but, at the same time, it was rewarding; it was memorable too. And yeah, we did get in trouble with the police but that turned out to be an interview after.
If you had to do it all again, would you choose the same career path or would you want to change things? Why?
No. I would never change it.  I love news. I really eat, sleep and breathe news.
What is the most challenging aspect of your job?
The most challenging thing, I would say, is getting to an assignment on time sometimes or, in some cases, dealing with arrogant people. But I would have to say getting to an assignment on time.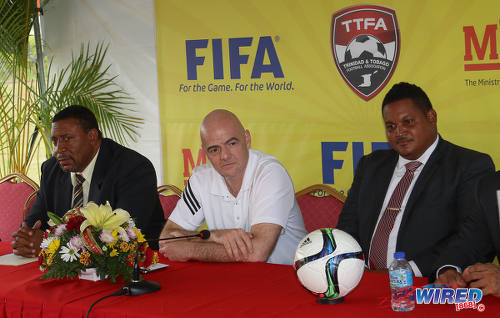 What do you most like about your job?
You learn something new every day in news. Your knowledge isn't just limited to one sector. So, for instance, you're in a newsroom; you're surrounded by people who are in sport, people who do entertainment and people who do social issues stories. You learn things.
Me, for instance, I hated politics before. I mean, literally hated it. And one day my general manager said to me, "Ok, so we're out of a political reporter; he's on vacation and we think you could do this."
I was a little annoyed. I was like, "Ok. I don't like politics." But I was always aware of things that were happening. So I knew to myself I could have done this. It was kind of like I was thrown into a big pond and told to swim. Yet, I can't swim.
What do you believe are common misconceptions about your job?
We get paid highly. (Guffaws). We aren't, actually.
Why do you believe your field of work is important?
Without the media, nothing exists. For instance, you could launch one of the biggest companies and there is no media, how would anybody know about it? It's as simple as informing people.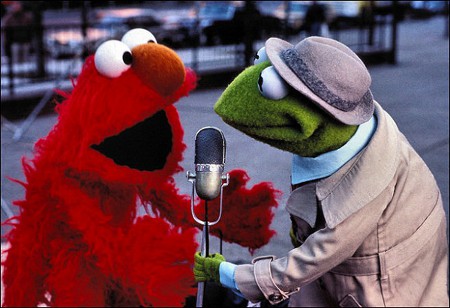 For you, how rewarding or satisfying is your job?
Very. As a child, I always wanted to write. Actually, since I was eight, I've been writing poems and writing stories; I always topped the class in writing and comprehension. I remember jokingly telling my mom, "I want to be like one of those people who write those stories." She was like, "You mean a journalist." I was small, so I didn't really know what that meant. And then, my dad used to buy all three papers so I'd be there just reading and reading.
When I grew older, I studied Literature so I was always fascinated by words; there's something about words. I guess it's 'love at first write.'
For me, it's living a childhood dream. I've met so many people, poor, rich, you name it. I've been there and journalism enlightens you. It gives you another side of people that you don't really know because they open up to you; they confide in you about things they won't really tell other people but that they would trust you with.
Satisfying, yes! Very satisfying!