The Trinidad and Tobago Women's National Under-20 Team will battle with Canada, Costa Rica and a still undetermined Caribbean opponent when the CONCACAF Under-20 tournament kicks off on 18 January 2018 at the Ato Boldon Stadium in Couva.
There are just two groups of four teams each and the top three nations advance to the France 2018 FIFA U-20 Women's World Cup.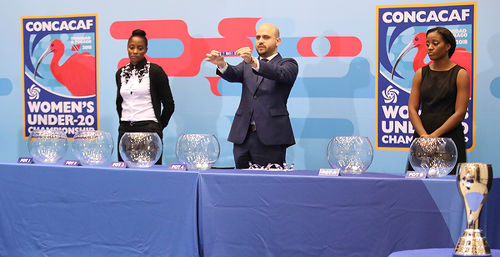 The official draw was held this morning at the Hyatt Regency in Port of Spain with Women Soca Warriors players Tasha St Louis and Mariah Shade both involved in the procedure.
Trinidad and Tobago, as host nation, were seeded in Group A while Group B comprises of five-time champions United States, Mexico, Nicaragua and another undetermined Caribbean team.
The two Caribbean finalists will be determined at the Caribbean Women's Under-20 Championship in St Kitts and Nevis from 22 to 26 November 22-26. Jamaica, Haiti, the Dominican Republic and hosts St Kitts and Nevis are all in the running.

For the Trinidad and Tobago team, who are coached by Jamaal Shabazz, they need three wins from as many as five outings to advance to the France tournament.
The two island republic competed in the FIFA Women's Under-17 World Cup as host nation in 2010. However, Trinidad and Tobago have never qualified for a FIFA women's tournament.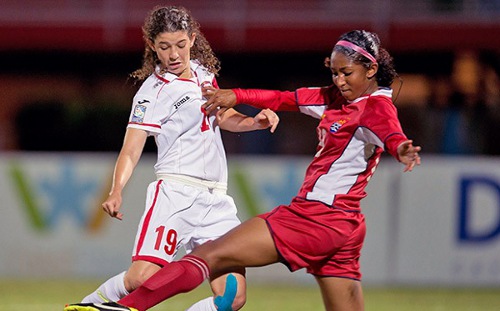 The group winner and runners-up advance to the semifinal round, from which the two finalists automatically qualify for the France World Cup while the losing semifinalists will square off in a play off for the lone remaining berth.
All 16 CONCACAF Under-20 matches will be held at the Ato Boldon Stadium.
United States won the last CONCACAF Women's Under-20 title in 2015—their fourth straight triumph—with a 1-0 win over Canada in Honduras.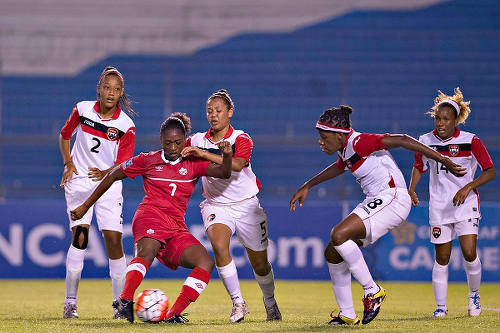 CONCACAF U-20 Women's Championship fixtures
At Ato Boldon Stadium, Couva
(Thursday 18 January)
Costa Rica v Canada, 4pm, Group A;
Trinidad & Tobago v Caribbean 2, 6:30pm, Group A;
(Friday 19 January)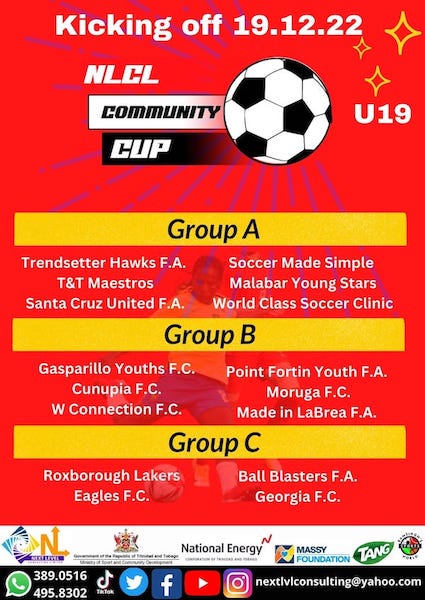 Mexico v Caribbean 1, 4pm, Group B;
USA v Nicaragua, 6:30pm, Group B;
(Saturday 20 January)
Caribbean 2 v Costa Rica, 4pm, Group A;
Canada v Trinidad & Tobago, 6:30pm, Group A;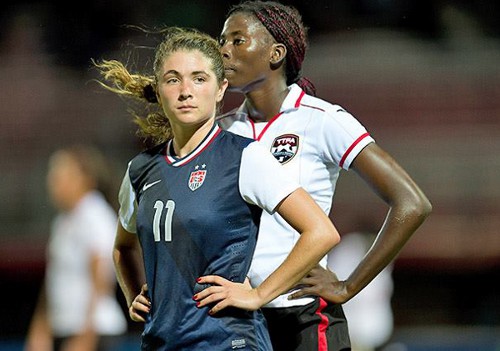 (Sunday January 21)
Nicaragua v Mexico, 4pm, Group B;
Caribbean 1 v USA, 6:30pm, Group B;
(Monday 22 January)
Caribbean 2 v Canada, 4pm, Group A;
Trinidad & Tobago v Costa Rica, 6:30pm, Group A;
(Tuesday 23 January)
Nicaragua v Caribbean 1, 4pm, Group B;
USA v Mexico, 6:30pm, Group B;
(Friday 26 January)
1B v 2A, 4pm, Semifinal 1;
1A v 2B, 6:30pm, Semifinal 2;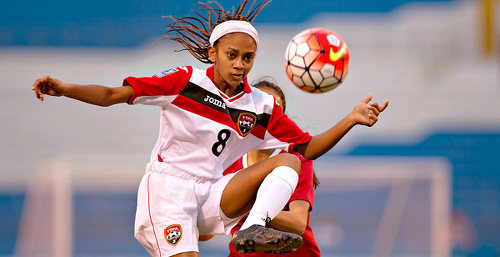 (Sunday 28 January)
L13 v L14, 4pm, Third Place Play off;
W1 v W2, 6:30pm, U-20 Finals.