Trinidad and Tobago were again beneficiaries of the talent on the Sister Isle today, as the Women's National Under-20 Team held off Guadeloupe 3-2 in Concacaf Championship qualifying action in Curaçao.
All three goals for the two island republic came off the boot of Scarborough Secondary forward J'Eleisha Alexander, who is quickly building herself an impressive CV—after being crowned 2022 Secondary Schools Football League (SSFL) MVP in January.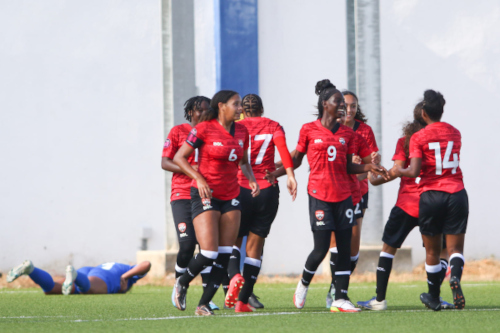 There is significant work ahead if Alexander and her troops are to progress beyond Wednesday's final Group D match against Puerto Rico though.
At present, Puerto Rico lead the group on goal difference and only need a draw to grab the sole qualification berth from Group D for the 2023 Concacaf Women's Under-20 Championship.
"Puerto Rico are older and have more seasoned players," said Trinidad and Tobago technical director Anton Corneal, who is in Curaçao with the women's team. "[…] Putting everything into perspective we are probably underdogs—but in a final you can never tell."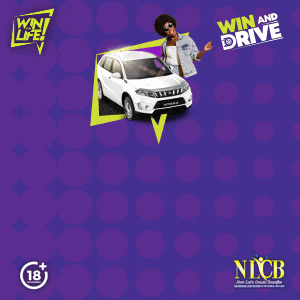 The Women Soca Warriors might have made things easier for themselves today. The teenagers, led by coach Dernelle Mascall, started brightly and went ahead via a penalty kick after just eight minutes.
Fourteen-year-old midfielder Orielle Martin slipped a pass through the opposing defence for her namesake, Talia Martin, who was tripped by Guadeloupe captain and central defender Sarane Gustarimac. And Alexander, who was involved in the preceding build-up, dispatched the resulting penalty to her left—as goalkeeper Léane Fouineau dived to the opposite corner.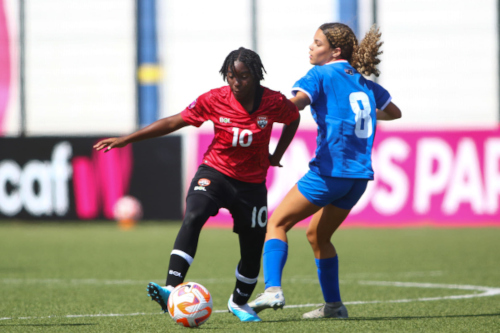 The Martins ought to have had a goal apiece inside the opening half hour. Orielle, a Bishop Anstey East student, pounced on a dozy defender but, one on one with Guadeloupe goalkeeper, hit wide. And Talia, a Speyside High standout, also got her angles wrong after Alexander sent her clear with an incisive pass.
Guadeloupe made Trinidad and Tobago regret the missed chances in the 42nd minute, as Laetitia Echard used a wall pass to slice her way through the Warriors defence and converted on the second attempt—after her initial effort hit the bar.
"We should have put the game away in the first half," Corneal told Wired868. "It is a great opportunity for them to learn that when you keep opponents in the game by not scoring, this is what can happen…"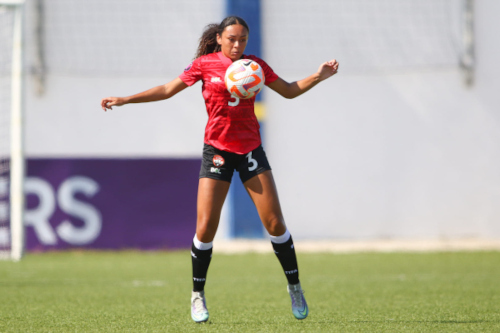 Trinidad and Tobago picked up where they left off in the second half, as Talia won another penalty kick. Remarkably, Gustarimac was again the guilty party.
Alexander released Talia with a diagonal pass in the opposing box and the Guadeloupean captain's clumsy challenge left Nicaraguan referee Tatiana Guzman with a straightforward decision.
On Saturday, Talia had two goals and an assist as the Women Soca Warriors whipped the Cayman Islands 3-0. She was influential today too.
"[Talia] has good skill—uncanny skill," said Corneal. "Her confidence is above average and you want to encourage that and let her do what she likes doing."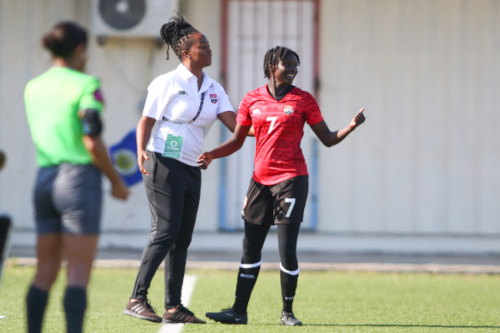 If Talia loves befuddling defenders, Alexander's hunger is for deflating goalkeepers. Her second penalty kick went straight down the middle, as Fouineau flung herself in vain to the Trinidad and Tobago forward's left.
And the 15-year-old Scarborough starlet completed her hattrick in the 60th minute with a close range finish, after a raking low cross in the six-yard box by Orielle.
"Alexander is physically good and very direct," said Corneal. "[…] There are times when she can make it easier for other players by setting teammates up—but you don't want to take away her hunger [for goals].
"[…] She has been very good. She is fast and strong and understands how to use her speed; and she kicks very well at goal."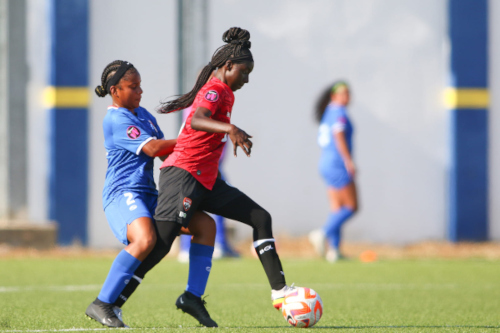 Still, though, Trinidad and Tobago could not put away the game. Orielle missed another presentable chance off an Alexander cross that would have put the Warriors three goals clear.
And, in the 84th minute, Guadeloupe narrowed the deficit again as Sergyna Loubli scored the game's third penalty after Trinidad and Tobago custodian Sophia Keel tripped substitute Mymithye Bironien.
Two minutes into stoppage time, there were hearts in mouth from the two island republic as Guadeloupe celebrated a late equalizer with a header off a Loubli free kick—only for Guzman to whistle for offside instead.
"I thought today our inexperience showed up a little, even though we showed a lot of fight," said Corneal. "But this is part of the learning process."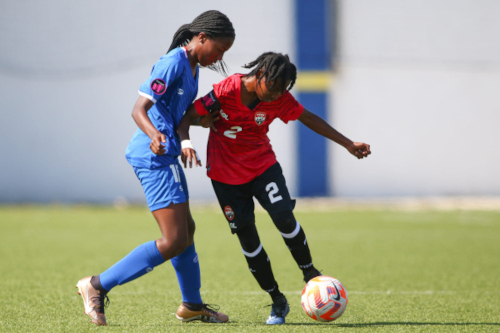 Puerto Rico will test the readiness of Mascall's young troops on Wednesday. But, at least, Corneal said the current under-20 team is already very clear on their strengths—with Orielle's playmaking complemented by the dynamic offensive play of the Tobagonian pair of Alexander and Talia.
"We are pacy upfront, so we can be difficult to defend against, especially if teams want to play us high," said Corneal. "I think we have a lot of good individual ability and we combine well at times. And we have players who make nice penetrative passes.
"[…] It is going to be a good game when we play [Puerto Rico]. We have the ability to make things difficult for them, once we can stay disciplined."
It will be the most important game of their fledgling careers so far.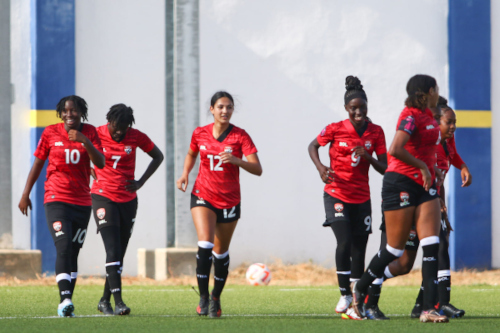 (Teams)
Trinidad and Tobago: 21.Sophia Keel (GK), 19.Jada Graham, 17.Anastasia O'Brien, 3.Cicely-Anne Spencer-Wickham, 5.Kaitlyn Darwent, 14.Cherina Steele, 6.Marley Walker (captain), 10.Orielle Martin, 7.Talia Martin, 9.J'Eleisha Alexander, 11.Mariah Williams.
Substitutes: 1.Mikaela Yearwood (GK), 20.Sadiel Antoine (GK), 2.Jeniecia Benjamin, 4.Kanika Rodriguez, 8.Jessica Harragin, 12.Nikita Jackson, 13.Athena Jackson, 15.Rasheda Archer, 16.Carissa Cowan, 18.Shakira Charles.
Coach: Dernelle Mascall
Guadeloupe: 1.Léane Fouineau (GK), 3.Cléhame Assard, 5.Sarane Gustarimac (captain), 14.Horlane Coppry, 20.Cindy Tauliaut, 18.Léa Trefle, 17.Anaelle Jasmin, 13.Malika Moiret, 12.Kenza Valerie, 7.Laetitia Echard, 9.Elsa Marillat.
Substitutes: 16.Séphora Cabarrus (GK), 2.Lincy Morice, 4.Cynly Dyvrande, 6.Sergyna Loubli, 8.Kélise Baral, 10.Mallory Heynegen, 11.Mymithye Bironien, 15.Kellen Saint Marc, 19.Keycha Monchador.
Coach: Cédric Monpierre
Referee: Tatiana Guzman (Nicaragua)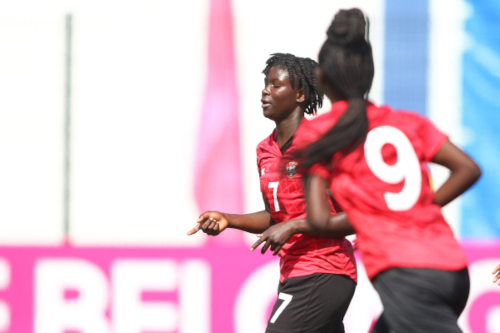 Concacaf Women's U-20 Championship qualifiers
Group D
(Monday 17 April)
Trinidad and Tobago 3 (J'Eleisha Alexander 8 pen, 51 pen, 60), Guadeloupe 2 (Laetitia Echard 42, Sergyna Loubli 84 pen)
Puerto Rico 6, Cayman Islands 1
(Sat 15 April)
Trinidad and Tobago 3 (Talia Martin 22, 68, Nikita Jackson 66), Cayman Islands 0
Puerto Rico 5, Guadeloupe 0