Fyzabad Secondary principal Troy Jebodhsingh, vice-principal Suresh Roopnarine and physical education teacher Nigel Lakhan were grilled by the Fraud Squad today, as the Police stepped up investigations into the improper registration of footballers, Dez Jones and Maurice Dick.
Jones, the Fyzabad football team captain, and Dick were registered as lower sixth form students last month based on fraudulent exam certificates.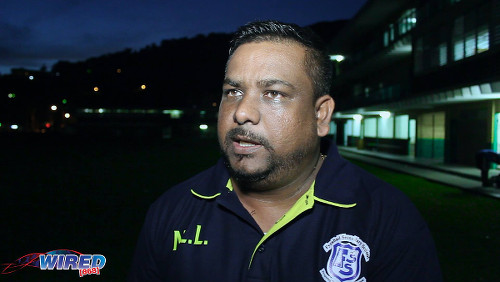 Lakhan and Roopnarine told the Secondary Schools Football League (SSFL) Disciplinary Committee that the players fooled the administrators with forged documents. However, Jones and Dick denied this and insisted they handed over original transcripts to Lakhan and did know if they were altered afterwards.
Jones had two O' level passes while Dick had one. Both were enrolled in lower sixth form with certificates that claimed they had four passes each.
The SSFL suspended Fyzabad from the league, roughly two weeks ago, as a result of the deception while the matter was subsequently transferred to the Ministry of the Education and then the Police Service.
Wired868 understands the Fraud Squad interviewed SSFL president William Wallace and general secretary Azaad Khan yesterday as well as the two teenagers before they moved on the school today. It is uncertain whether the Police have also visited school supervisor, Zabeedah Abid.
According to one school official, the dodgy credentials would have passed through a screening committee at Fyzabad as well as Roopnarine and Jebodhsingh before being sent to Abid to secure the boys a position in sixth form.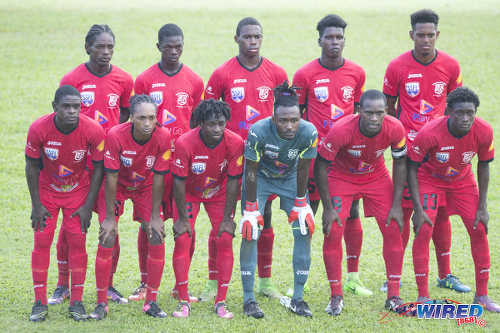 Once Abid gave the go-ahead, Fyzabad would then approach the SSFL Credentials Committee to have the boys registered to play.
The certificate proffered suggested that Dick and Jones wrote their CXC exams in January 2017, which is off the Fyzabad school compound. However, the centre numbers on the certificates were from June 2016—when the boys did exams at Moruga Secondary and Siparia respectively.
Somehow, Trinity College Moka got wind of the fraudulent activity and lodged a protest with the SSFL Disciplinary Committee, which set a train in motion that led to a small army of Fraud Squad officers turning up at the Fyzabad school.
Bizarrely, despite having discovered the fraud, the SSFL Disciplinary Committee—which is headed by Khan—initially chose to deduct points from the "Fyzo Tigers" and allow them to continue in the league. Fyzabad would almost certainly have still done enough to avoid relegation from the Premier Division.
However, Wallace raised the issue with the SSFL's executive committee which overruled the Disciplinary Committee and suspended Fyzabad.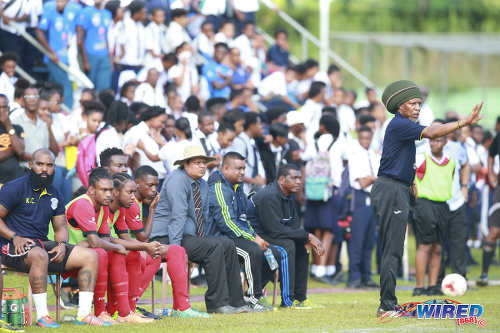 The Fyzabad principal, Jebodhsingh, subsequently suspended football at the school—boys and girls teams—for the rest of the year so as to verify the legitimacy of all other school players.
The Police intend to get to the bottom of the Dick and Jones case first.