Glorious uncertainties notwithstanding, If Jason Holder's West Indians save the Second Test against England currently in progress at Headingley, Leeds, I shall eat my hat and shave off all my hair.
If WI win it, I shall eat all the hair as well.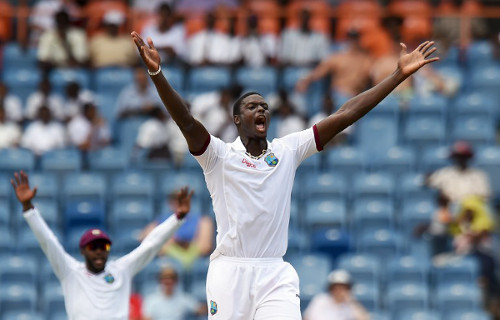 After the major cutarse the home side put on them at Edgbaston in the First Test, Holder's men came back to make almost all the running in this encounter. But every sportsman knows that the time to be in front is at the end. And every cricket fan knows that it is not the side that makes more running that wins but the side that makes more runs. The 321-run lead that Joe Root allowed his side to build before calling a halt to his second innings at 490 for 9 is more than a bridge too far for Holder and his band of now dismayed men; they couldn't get there without help from NASA.
Not that they have nothing going for them; it's just that they have much more going against them.
First up, Holder's men amassed 427 runs in their first innings, a formidable total considering England's paltry 258 on the same track. But the devil is in the details: 373 of those 427 runs came from four batsmen and, of the other seven, only one batsman—using the term very loosely considering that it's the number 11 Shannon Gabriel—managed to reach double figures.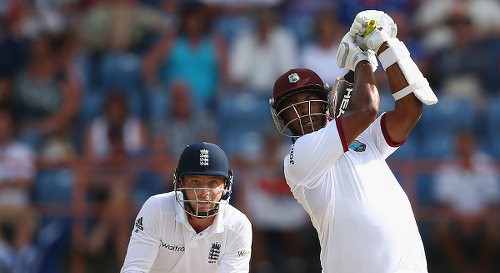 Secondly, the West Indies hold the record for the highest successful fourth innings chase in Tests, 418 in Antigua in 2003. Shivnarine Chanderpaul and Ramnaresh Sarwan led the West Indies in that historic run to victory when the inimitable Brian Charles Lara contributed a mere 60 runs. although not too many people seem to be aware that his total of 128 runs was the second-highest contribution to the West Indian effort, just one short of Sarwan.
But show me a Chanderpaul or a Sarwan among Holder's batsmen and I'll show you both an Andy Roberts and a Michael "Whispering Death" Holding among his bowlers.
Positive number three is that the West Indies have never failed to chase down a total of lass than 200. More to the point, they have successfully chased 300+ totals on four separate occasions not counting Lara's team's world record effort in 2003. Lara's magnificent, unbeaten 153 came in a winning 311 for 9 against Australia in 1999.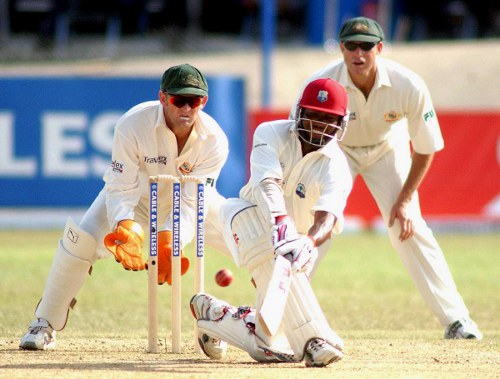 That was 15 years after Vivian Richards' world-beating troops broke English hearts, cock-a-hoop after Ian Botham's 8 for 103 gave their side the inside track to victory. But Larry Gomes and Gordon Greenidge combined in an unbroken second-wicket partnership to take their team to 344 for 1 at Lord's in 1984.
And the West Indies also got 348 for 5 vs New Zealand in 1969 and 317 for 2 vs Pakistan in 1958. None of that seems to have impressed the British commentators. Even before tea, when the outcome pretty much still hung in the at least mathematically, one of them had this to say: "England are far away from declaring and Windies, from competing."
"I don't think,"another remarked at the same stage, "WI will be able to chase anything above 200. And their recent history also shows that. (…) They have batted well in their first innings here so they are not going to cross 200 in the 4th innings."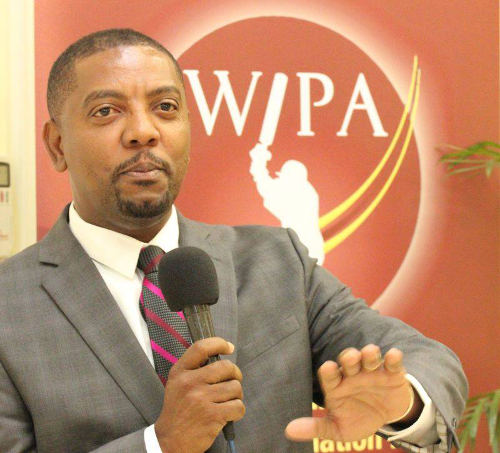 How true! In the last four or five years since President Cameron has claimed ownership of the WICB, the West Indies have almost always collapsed in their second innings after batting impressively well in their first. And there is a lot of history that says that England are going to bring their A-game to the ground tomorrow.
To begin with, their already overflowing confidence levels will get a quite superfluous boost from the fact that only one team has ever got more than 321 in the fourth innings at Headingley. But that was Don Bradman's Invincibles, to whom the current West Indians couldn't hold a candle even if it were attached to the end of a 40m pole.
And then there is the fact that it was at Headingley in 1991 that England put together one of their best victories over the Caribbean Cavaliers. Dismissed for just 198 in their first innings, the home side twice routed the tourists for under that to win by 115 runs.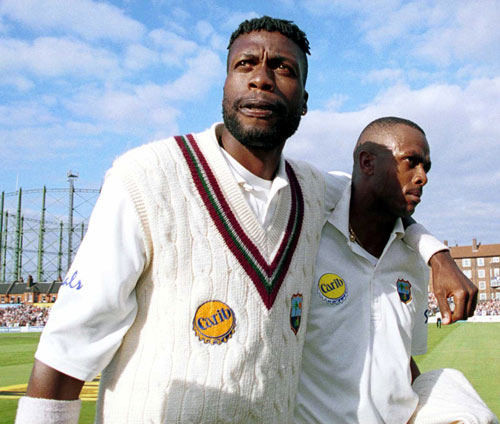 But the English have never quite avenged the completely unexpected 147-run defeat inflicted on them at the Queen's Park Oval in 1994 when Hurricane Ambrose's 6 for 24 blew them away for a paltry 46 with the victory target a mere 193. Today, they may think, is Vengeance Day.
Finally, fresh in English minds will be the morale-boosting memory of Sorry Sunday, when 19 wickets tumbled for just over 250 runs.
All things considered, therefore, I don't think I run any risk of indigestion tomorrow or that I need to go out and get myself some cotton candy to practise with just in case.
Glorious uncertainties may be characteristic of the game but it's a game which, notwithstanding Joel Garner's seemingly unseemly optimism, also has its fair share of inglorious certainties.
Weather permitting, a second successive West Indian cutarse is one of them.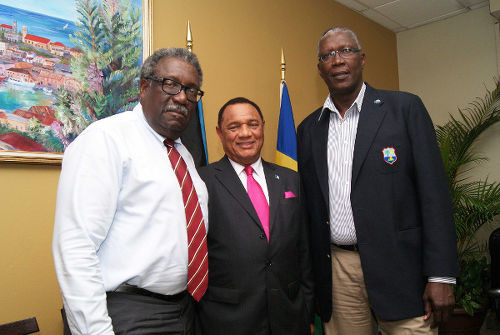 Editor's Note: Click HERE for our follow-up as Earl Best helps himself to a Brylcreem sandwich…