I was going to delay my ranting until Independence Day. But a couple things—including the events in Charlottesville—pushed me to decide to leggo the ramble one time and done.
Almost immediately after I wrote my piece on "model" policing, two early comments illustrated exactly what I was speaking about. One person offered up a pathetic come-back by pointing to the shirt-jac as "that magnificent symbol of our 'independence'." Another tried to counter my arguments on education by claiming that it was our officials who had messed up (I agree with that by the way) and that the same system had "progressed by leaps and bounds" in the UK.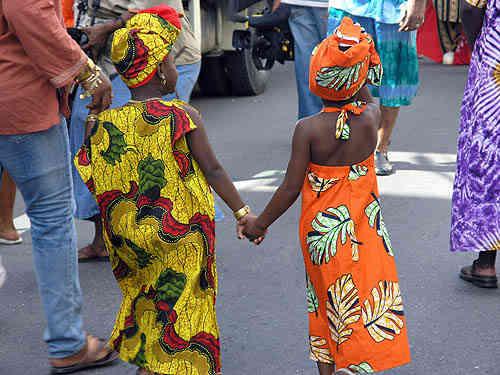 How instructive were these two critiques.
See how fast some of us always rush to defend the Mother Country (or Uncle Sam)? See how easily some of us dismiss ourselves, our innovations in dress and artistic creativity in the process?
Many years ago, I came across an interesting term: paralysis of analysis. It sooo fittingly applies to soooo many examinations of how our society got into the muddled faecal mess it's in; even many academics with master's degrees and PhDs suffer this affliction—indeed, they're often among the most severely afflicted.
Now me with mih farse 5-five-O-Level self eh no big fan of the shirt-jac—actually I really don't like it—but it does represent an attempt to adopt a mode of dress more conducive to living in a tropical environment as people like Chalkdust tried to tell us here. It's certainly a lot less absurd than a stifling jacket and tie or a tuxedo, which makes you look like a damn monkey.
The person who made the snide remark, astonishingly trying to justify the wearing of a jacket and tie in a country with sweltering heat, is evidently unaware that there are ENGLISH PEOPLE who find our wearing it ridiculous. Doubt me? Go read the book Lengthening Shadows by S. Hylton-Edwards, one of the founding officers of the T&T Regiment. He commented that wearing it made little sense in this environment–a message Gerald Yetming certainly took to heart even if he never read that book.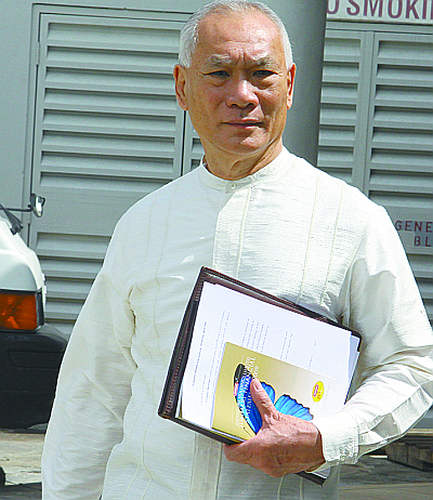 Paralysis of analysis also prevents the understanding that the history of the suit is connected to the history of class snobbery, traceable back to the Roman Empire. It gathered momentum in a Europe that sought to put in place visual distinctions between the "inferior" class of those engaged in subsistence living, some of whom were (forcibly) evolving into industrial wage labourers, and those "superior" ones who worked in offices.
This paralysis of analysis, however, is even greater when it fails to inform those of us who look to England as the source of our salvation in education. Such persons do not understand that: 1) the education system that was developed in the colonies was not the same one that existed in England; and 2) even that system in the UK has for years been severely criticised as being too elitist, irrelevant and still overly leaning toward rote learning.
The late Dr John Henrik Clarke often said that people in power who ruled through illegitimate means—such as colonial rule—do not educate their subjects for that would lead to the colonised overthrowing the coloniser. That was exactly the case in Trinidad, even if you overlook the statement made by Lord Harris who did oh so much to develop education for the labouring classes:
"They are not, neither Coolies nor Africans, fit to be placed in a position which the labourers of civilised countries may at once occupy; they must be treated like children, and wayward ones too; the former from their habits and their religion, the latter from the utterly savage state in which they arrive."
In any event, at the height of the Industrial Revolution in England, thousands of people were living in abject squalor in London. These were mostly white "black hen chicken" who were held in disdain by the British elites.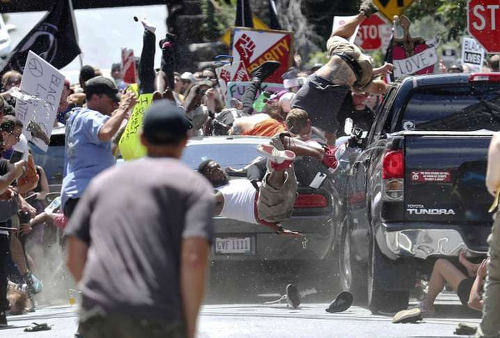 It's instructive that one of the philosophical architects of this competitive, dehumanising capitalist ethic we are dealing with, John Locke, basically blamed the poor for being poor, an attitude shared by many of the abolitionists, such as William Wilberforce, whom we hold in high esteem. That elitist, marginalising system was simply transferred to the colonies where it assumed even greater importance as skin colour now entered into the picture.
In the 1920s, the Phelps-Stokes Report, a report by two US missionaries concerned with education in Africa, became a guiding document throughout the colonies. The core aims revolved around agricultural/industrial training—ignoring millennia of indigenous farming practices—(nuclear) family life, health and character in a Euro-centred cultural context, of course. The intent was similar to the 1944 colonial document on Mass Education in African Society, which was to provide technical training for "semi-literate juveniles."
In Trinidad, a more elite schooling (like, oh, QRC) trained a select group of African and Indians, who would then go on to further training in England before returning to essentially run the Empire on behalf of the British.
European values, dress, mannerisms and a very selective version of European history so as to project the notion that Europe epitomised all cultural refinement, advancement, civilisation and knowledge was what was internalised by many of our intellectuals. Even many of those who, nonetheless, challenged colonialism, such as Dr Williams, remained firmly Afro/Indo-Saxonised.
So too are many modern-day analysts; for all the time they spent in higher learning institutions, their collective paralysis of analysis seems to persist. The condescending remarks aimed at the shirt-jac—and, by extension, the African kaftan and dashiki or the guayabera shirt—assume that that's the best we West Indians can offer as our gift to the world of fashion.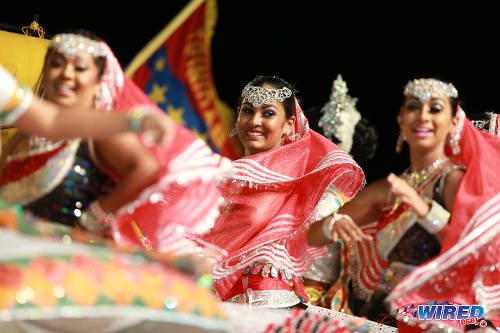 It's like some of us only understand racism in a specific context or definition and not how it applies to education, politics and religion in countries that were under colonial rule. This thing starts from ideas you know; the events currently unfolding in the United States in places such as Charlottesville are a clear case in point. There are people who have vested interests in keeping our minds in a state where we refuse to look within ourselves for our own emancipation.
So, let's remember that African proverb that says "By the time the fool learns the rules of the game, the players have all gone home."