Right. Everybody who is NOT a millennial––and you of the Independence Generation in particular––I have one polite, humble request.
Before 31 August, anywhere you pass and see the Red, White and Black flying, please, PLEASE stop, pull it down and hoist the Union Jack back up for me. Please.
Seriously, pull it to f**k down.
And ask Queen Lizzy to come and take back she wuk!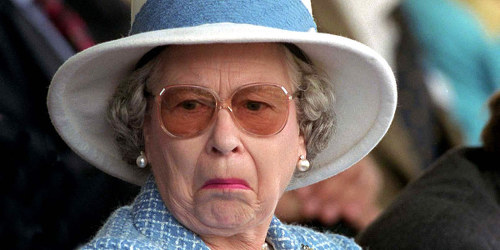 Well, Independence Gen, I know plenty of allyuh more than glad to do that; allyuh done does dress like the British, regardless of how hot outside is. And wasn't CLR James who remark that, in 1962, people approached Independence as if they were going to a funeral.
Now, me eh going to say nothing about the SRP who pose up on a couch; enough things done write bout she already from all kinda perspective. In any case, I wouldn't be able to resist finding a way to insert snide remarks about how our ongoing refusal to spread awareness of human sexuality––preferring to let the IRO dictate what people can and cannot know in that regard––results in all sorts of bacchanal that has us wringing our hands… Until the next scandal.
Nah, what IIIIIIIII want is for someone to explain to me how it take ah 'oman in police kit doing a sideways roast fowl to realise that SRPs NOT under Police Service regulations regarding discipline and God knows what else.
Hoss, allyuh serious?!? You mean to tell me that all these years, all these decades, nobody eh pick up on things like dat and make it known?
Suppose she did do something major now, what woulda happen, dred?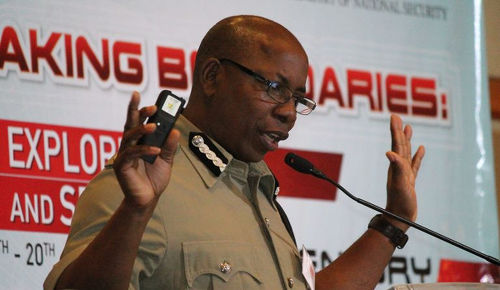 Hear nah, we have bureaucracy down to a science and seem to have made incompetence into an art form (see under Ferries to Tobago, or does that come under Corruption?) Anyway, is like we does try to find ways to remain a laughing stock.
Look, if you read a lot of what the British said about us during colonial rule, it was clear they had no confidence in our ability to rule ourselves. We need to stop proving them right. They left behind some muddled, dysfunctional and unworkable institutions––and that includes the school system, where it mostly began––because it was never their intention to do otherwise.
By now, we should have long since understood that and tossed out, without ceremony, what needed to be flung out and developed proper systems.
Of course, to do that calls for a certain degree of independent thought and confident self-awareness. We––wallowing in self-contempt and self-doubt––clearly eh have that! So since we only seem to be infecting the younger generations who have to inherit our crap, hear wha, put back up the Union Jack…
And, somebody, clean up Columbus statue dey one time.