"If you show the talent, commitment and determination to aspire to be the best in the world, then [the Government should ensure] there is a high-performance system in place to nurture your potential to be the best."
Track coach Tony Hatt makes a case for increased State funding for track and field in Trinidad and Tobago: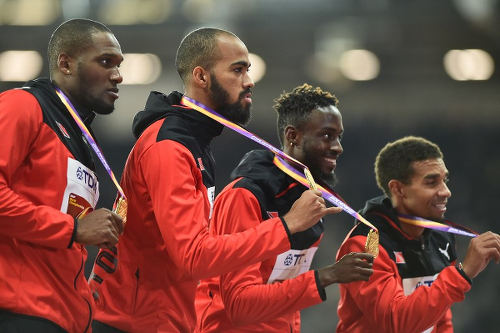 Track and field is the only major sport in Trinidad and Tobago that has put us on a podium on the world stage; other sports like cricket and football have never reached the celebrated status as world champions.
To my fellow coaches and athletes, what was achieved in London 2017 is momentous. We have put Trinidad and Tobago on the map as a high-performance nation with the talent to compete with the best nations of the world in athletics. What was once unthinkable has been achieved resoundingly.
Now it is time for the Government of Trinidad and Tobago to make an announcement to increase funding in our high-performance system, which will demonstrate vision and commitment to sustain this level of high performance beyond London on to Tokyo and beyond—a true legacy of our athletics.

Most importantly, it will signal to our children and the future generation of Olympians and Paralympians that we are serious about high-performance sport in Trinidad and Tobago. And that, if you show the talent, commitment and determination to aspire to be the best in the world, then there is a high-performance system in place to nurture your potential to be the best.
The road to the Olympics can be an expensive one. Dedicating one's life to excel in a sport without pay—not to mention the cost of coaches, equipment and living expenses—can be financially taxing. Since these athletes don't get paid to train, they need to find the money to fund their dream while also paying their other bills.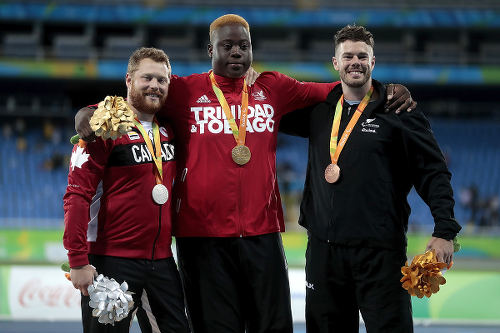 In addition to the Government funding, we need corporate and individual contributions. Many small business owners can take it upon themselves to help fund Olympic hopefuls, if only by providing part-time jobs in their stores.
For example, Bankers Insurance and Travel Plus Services in Trinidad provide runners with coaching, free running shoes and part-time jobs. This is just the beginning and there is room for more corporate citizens to get involved.
Big business can also get in on the act—as they do in Canada, where corporations support athletes in exchange for the right to use the Olympic symbols in their advertising. These companies include Hudson Bay Company, Bank of Nova Scotia and Labatt Beer Company.
I envision corporations like Massy, Republic Bank and others getting on board now in exchange for branding for the next three years.
Not every athlete is well-known enough to obtain direct corporate sponsorship, which provides them with funds to train. Lesser-known Olympians hoping to make their mark in sports history must rely on other sources of income or donations to keep their dream alive.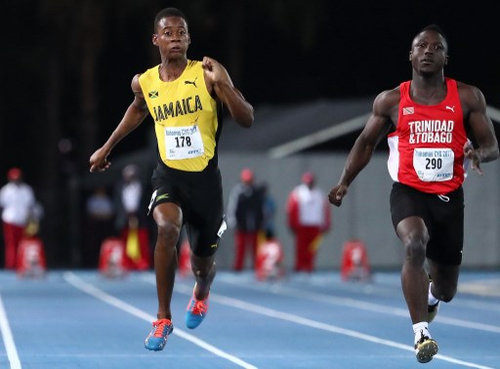 Following the success of the team in London, the government should make an exception to its spending rules and guarantee for the next four years funding for athletics and the infrastructure to enable schools to have coaches working with their aspiring athletes.
This funding commitment is important because there is a direct link between elite performance and participation in sport. We want our government to understand that one of the consequences of these London 2017 Games should be that our athletes triumph in Tokyo 2020 and future Olympic Games. Guaranteeing this funding will help ensure that happens.
As any coach will tell you, you must always review your game plan. We have been doing the same thing for 20 years; is this the best way to optimise the investment we are making while making sure we get results and remain competitive internationally?
One strategy that everyone seems to support is investment in younger athletes with podium potential five to eight years down the road.
I can argue that hearing our National Anthem played and seeing the "Red, White and Black" being hoisted while one of our own athletes is garlanded with a gold medal will bring us together; it will unite us.
And yes, we need to be united now to get there.