Trinidad and Tobago National Under-15 head coach Russell Latapy pointed to experience and tactical awareness, as two areas in which his charges must improve after they started their CONCACAF Under-15 Championship campaign today with a 4-0 loss to Costa Rica in Bradenton, Florida, USA.
The young Soca Warriors conceded two soft goals in the first half as miscommunication between goalkeeper Jahiem Wickham and his defence gifted Manfred Ugalde the opener in the 14th minute. And Wickham misjudged a cross from Costa Rica captain Jose Tello, which he palmed into his own goal for the second item in the 40th minute.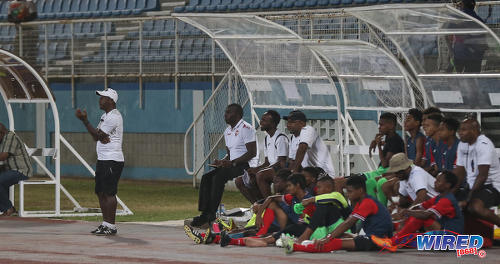 A close range finish by Giancarlo Castro and a penalty by Dereck Valentin—in the 44th and 59th minutes respectively—rounded off the score summary.
But, despite the scoreline, Latapy said his troops gave a decent account of themselves.
"I thought that the better team eventually won the game [but] we had a couple opportunities, especially one in the first minute, which we should have probably scored," Latapy told the TTFA Media, "and the game would have been a different one if we were playing from the front. The difference in the both teams wasn't quality but instead tactical awareness.

"You can tell the Costa Rican players were playing at a high level and they were able to manage the game better at different stages. We are a team that is getting to that point, which is where matches like these will serve us well going forward."
Trinidad and Tobago play again tomorrow when they face Canada while their final Group B match is against the United States on Wednesday. United States edged Canada 1-0 today.
Before the tournament, Latapy said he was very happy with the ability of his squad and today's loss did not change his mind.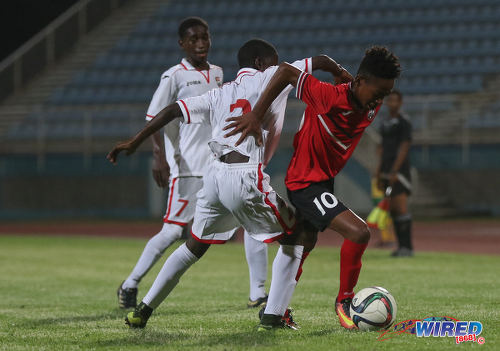 "In terms of technical ability, we were right there [and] if you looked at the game, you would't think it was a 4-0 scoreline," said Latapy. "But a lack of playing at that level affected us… Most importantly for the players is that it's a great experience and a fantastic learning curve.
"I am hoping that our players can see the difference between the two teams is that [Costa Rica] were a bit better tactically and played their positions better whereby we were still getting into a bit more individual play and holding the ball in the wrong [areas]."
Despite the daunting group, Latapy still believes the Under-15s can qualify for the knockout stage of the competition.
"We need to win the two games to get through to the knockout stages but we are going to go for it," said the former Trinidad and Tobago football icon. "I was fairly happy with some of the things I saw. We are a much better team than we were earlier in the year but we still need the experience of playing international games in which this here is part of the process."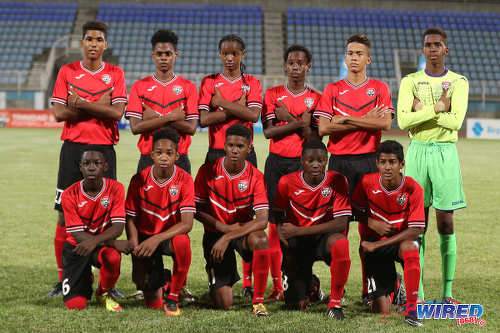 Trinidad and Tobago (starting team): 1.Jahiem Wickham (GK); 2.Randy Antoine, 5.Cephas St Rose, 16.Marc Wharfe, 3.Darian Bradshaw; 13.Zachary Welch, 9.Ezekiel Kesar (captain); 7.Jean-Heim Mc Fee, 10.Josiah Edwards, 11.Jaiye Sheppard; 17.Justin Araujo-Wilson.
Substitutes: 18.Kernel La Fon (GK), 4.Antonio Chee Ting, 12.Rhowen Stewart-Williams, 6.Jabari Lee, 15.Adriel George, 8.Josiah Allen, 14.Aamal Julien.