"You're going to love me," she sang, raw emotion inhabiting but not inhibiting her voice. And the crowd roared.
"She" is Arielle Cowie, the passionate young singer who performed with Renegades at last month's International Steelband Foundation's BIG 5 concert.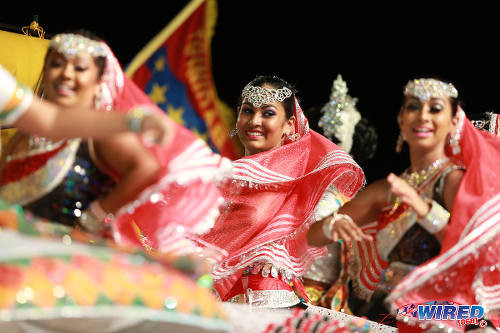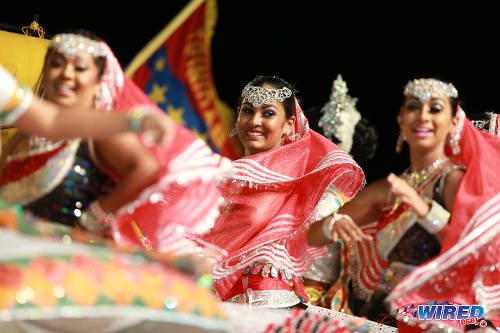 And she was right; I loved her. As did, as far as I could make out, probably the entire audience at what was a fabulous pan occasion at the unfashionable Queen's Park Savannah.
Normally, let me tell you, two hours of pan and I good. Up to here. In spite of that, I have for years been the largely reluctant escort/accompanist to an inveterate-panatic-cum-unrepentant-Exodusian at a score of pan concerts, ranging from Classical Jewels to the Tunapuna band's pre-Carnival practice sessions.
Perhaps I should have begun with a disclosure: I haven't missed many—if any—edition of Dimanche Gras since 1986; in sharp contrast, in those 30-plus years, I may have sat—suffered?—through one entire Panorama.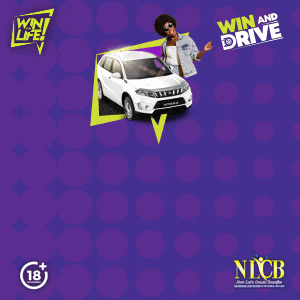 And if I talk about the pitch or the score or if I know the difference between a theme and a team and a crotchet and croquet, that's because of my experience in sport, not music.
You see, you need to know that I am acutely aware that I am batting out of my crease when I talk about pan, steelbands and concerts. But after I read Martin Daly's Sunday column on Wired868 and then two days later Corey Gilkes' provocative Emancipation Day reflection, in my head there was a fusion of some ideas which I feel compelled to share.
I found myself wondering, for instance, why Mr Daly had given the 22 June BIG 5 concert what I feel was short shrift; it certainly seemed to me to merit a much fuller treatment than being tacked on to the end of a discussion—yet another one!—of the Marcia Ayers-Caesar fiasco.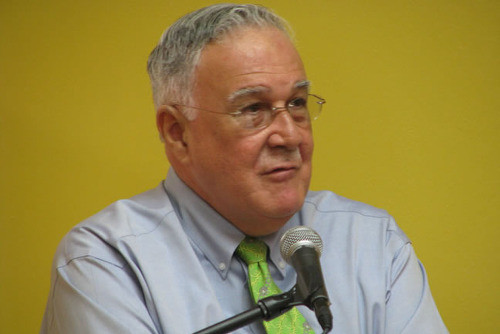 Mr Daly explained that he was an adviser to the ISF so… But he is also a smelted-in-the-steel pan lover so, I feel, he might have used a full column on the earlier concert to provide an excellent advertisement for that day's event, the Ministry of Community Development, Culture and the Arts' Pan on a Higher Note free concert at NAPA, which showcased the National Steel Symphony Orchestra (NSSO).
Mama, dat was pan! Nuff vigour, vitality, virtuosity and versatility to make it the envy of Pan Trinbago officialdom.
"This concert (…) confirmed the full orchestral capability of the bands," Mr Daly wrote about the Savannah event, "in that they can integrate other musical instruments with the steel pan and regularly perform with accomplished singers."
An understatement, I think. That concert was nothing short of arresting; it was so good that if it had gone on for another five hours, I feel, only those who had had to leave would have done so. The demonstration of the full orchestral capability of the bands was enough to keep every man jack there twice as long, half of them still willing and able to dance the night away at the concert's end.
All of that v-stuff, you see, had been on display in similar quantities on the Saturday at the QPS. Apart from the big five, there was David Rudder and there was Pelham Goddard, there was Arturo Tappin and Dane Gulston and Len "Boogsie" Sharp and Duvonne Stewart and Eddie Cumberbatch and 3Canal. And the evergreen Natalie Yorke, the alluring Karene Asche and the irresistible Arielle. And arias and bossa nova and Latin and R&B and reggae and samba and, of course, kaiso in (as Trinis like to say) galore.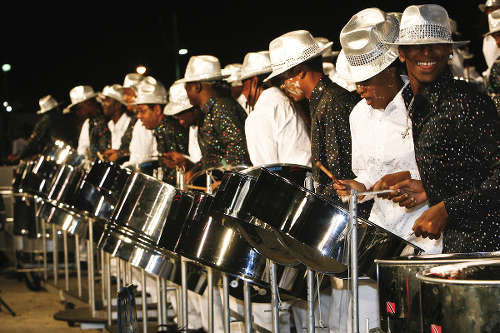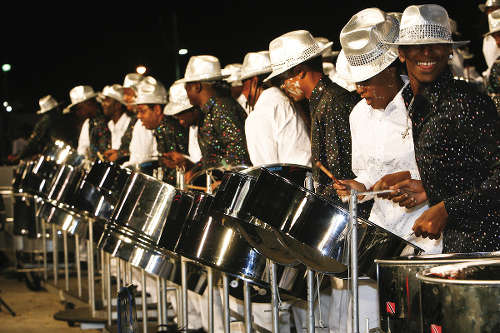 "What a wonderful start to the evening's programme!" house announcer Gemma Jordan gushed. Normally, the pan pyong beside me would simply be throwing 'Dus in deh face. But tonight, in Seventh Heaven, she lapped up Phase Two's and Renegades' subsequent offerings no less enthusiastically than she had the opening set from her Tunapuna panside. And she received Desperadoes and All Stars with undiminished, undisguised gusto.
Which may mean that the event also contrived to make people forget, albeit temporarily, what sometimes seems like primeval loyalties.
So it made, no, it hammered home the point made a thousand times before that Panorama, being a competition, is almost certainly not in the best interest of the steelband movement.
And speaking of the steelband movement, the combination of the Saturday QPS event and the Sunday evening NAPA concert inevitably raises questions about the continuing relevance of Pan Trinbago.
The ISF spokesman was careful to point out that his organisation was not in competition with the umbrella body; their role, as they perceive it, is to complement Pan Trinbago's efforts. However, the "Prime bands in prime time" headline chosen for Mr Daly's column in the Express was intended to highlight his contention that "The major significance of this concert was its demonstration that five bands could play starting at 7pm and finishing before 11pm."
Take that in allyuh pweffen, Pan Trinbago.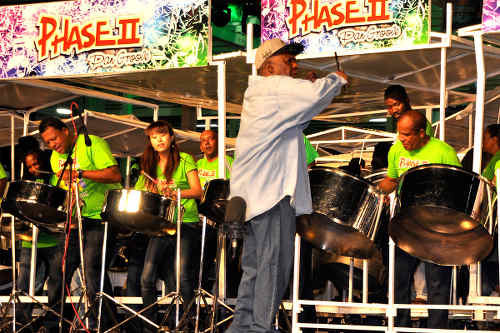 But here are some other questions I'd like to see answered:
Is it an accident that the Sunday evening NSSO concert was not staged in the Savannah?
Did the ISF consider for one moment putting the Saturday night BIG 5 concert on at NAPA? Why not?
The free Sunday evening NAPA concert offered patrons an eight-page glossy programme. Why was this item conspicuous by its absence at the Savannah concert?
At the Savannah on Saturday, when five bands were carded to play for 45 minutes each, there was an announcement that "There will be no intermission." It provoked a spontaneous burst of loud, approving applause. What might have been the NAPA crowd's reaction had there been a similar announcement at the Sunday event, listed on the ticket to run from "6pm – 8pm?"
The Sunday evening NAPA crowd looked on in silent appreciation and admiration while magnetic conductor Akua Leith was putting Stewart and Mark Brewster and the NSSO through their paces as they performed the world premiere of "Beyond Boundaries."
And while soprano Shannon Navarro was hitting high C in George Gershwin's "Summertime" or baritone Krisson Joseph was loudly dreaming "The Impossible Dream."
Rolling around in my head was a troubling question about how far one has to travel from Behind the Bridge to reach this NAPA Sunday evening gala stage…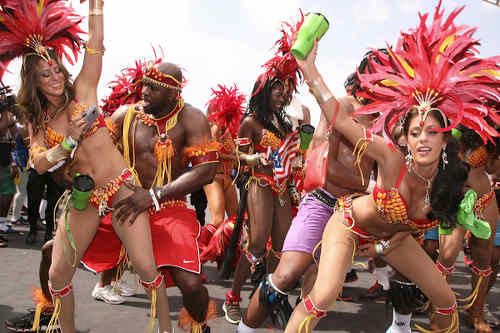 …the stage where, the question became on Tuesday after I read Mr Gilkes' thought-provoking Emancipation Day offering, you have so completely transferred ownership of yourself back to you that you can deliberately display typically Trinidadian behaviour at a pan event in the Savannah one Saturday and, at NAPA the next Sunday, make the required adjustment to produce the genteel behaviour one associates with the Royal Albert Hall and others like it in Berlin, Madrid, Paris, Rome, Vienna, etc.?
…the stage where you are able to say nothing and maybe applaud politely when the combination of Arielle Cowie and Renegades is breaking down the place?