Operationalised in May 2015, the Children's Authority marks its second anniversary this month. SHEILA RAMPERSAD has been looking at what impact it had in confronting the bogey of child abuse and whether returns match expenditure.
This is the first installment of a three-part series. Parts Two and Three will be carried on Tuesday 30 May and Thursday 1 June respectively: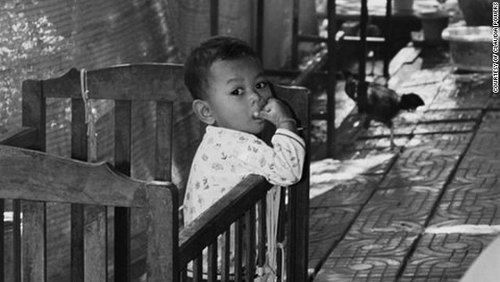 Two six-week-old babies are removed from their mother's care by the Children's Authority. They are taken to a residential home where they are left with eight bottles of baby formula. The Authority staffers leave—and no one returns for eight months.
A 30-year-old mother raises eight children in a windowless, wooden one-room house. She admits she led "a reckless life" and the house was "really in a very bad way." A relative calls the Child Protection Unit. Police remove all the children and channel them into the ambit of the Children's Authority. Those of school age do not return to the classroom for a year, one misses his SEA exam, the six-year-old boy is being bullied and wets his bed and the three-year-old and two-year-old were at one time placed with a relative who, the mother says, "doesn't believe in drinking milk, immunization and school." Although they have been in the system since September 2015, the mother says there is still no care plan for her children.
These are just some of the many stories whispered by caregivers, parents, social workers and officials who question whether the Authority is fulfilling its mandate to help endangered children. It has, it appears, managed to alienate most of its major stakeholders.
Created under the Children's Authority Act—drafted since 2000 but hastily enacted only in May 2015—the Authority was given sweeping legal powers over children, autonomy, an accompanying police unit and compensation packages customised by the Chief Personnel Officer (CPO).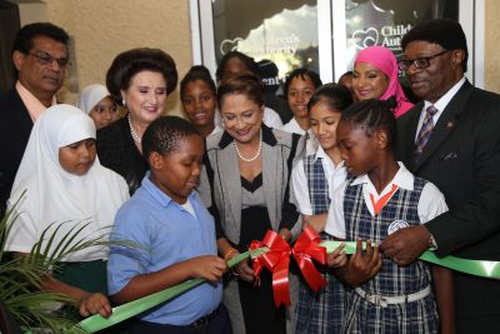 Politically, it was to be the antidote to headlines about brutish acts of child abuse; legally, it was to represent a quantum leap from the predecessor Children's Act, of 1925 vintage. Experienced social workers and child care managers viewed the Authority's legal reach and inexpert personnel with some scepticism but young social work and psychology professionals saw it as an exciting beginning to modern child protection.
Staff from the Student Support Services Division and elsewhere in the Ministry of Education, from Family Services Division at the Ministry of Gender, and UWI graduates, further encouraged by better remuneration, enlisted in the cause.
It didn't take long for the exodus to start.
The Authority had estimated it needed a staff of 242; it currently operates with 140. Staff turnover over the last two years is estimated at 30 per cent. This reporter obtained an incomplete list of 59 employees who left the organisation—one left after one day and several after one week. A few have taken their grievances to court.
"The Authority has experienced a high level of staff turnover since it began its operations," Minister of State in the Office of the Prime Minister (Gender and Child Affairs) Ayanna Webster-Roy told Parliament on 1 July 2016. "This high turnover of human resource has to be examined and addressed by the Authority. The Authority is to review some of its approaches to achieving its mandate and this review should be undertaken before a firm decision can be made regarding the existence of a possible staff shortage."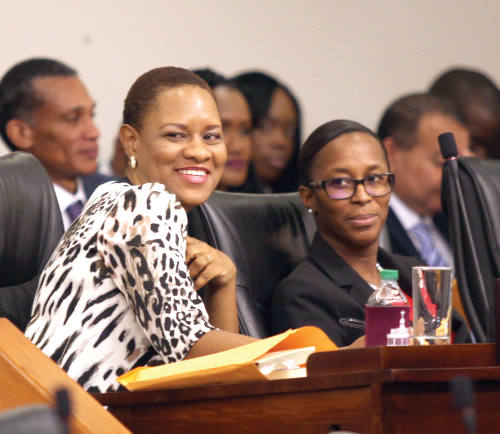 It is uncertain whether the review was ever done.
Employees say many staffing problems derive from the absence of social work/child psychology backgrounds in the résumés of key senior managers. Sharifa Ali-Abdullah, the Authority's first director, is, according to a November 2015 newspaper interview, an economic policy professional with work experience in the ministries of finance and planning and stints at the World Bank and International Monetary fund. She was succeeded by current director Safiya Noel, a consultant chartered accountant who once served as the Authority's Finance Manager.
In a wide-ranging interview in the 20 February Sunday Express, Noel admitted that ideally those key positions, including hers, should be filled by people with clinical backgrounds and management experience.
"We have found that a lot of the psychologists and social workers who are strong may not have the management skills," she said, "so one of the strategies of the Children's Authority is to have them home-grown because ideally that is what you want; you want a hybrid with blended clinical and management experience. Ideally, we want a hybrid so maybe five to ten years from now, you will see that."
But employees say the problems are deeper. They describe themselves as working in "an atmosphere of fear and intimidation" and one which is "extremely toxic." They cannot, they say, speak freely and are isolated when they challenge decisions made by differently qualified seniors.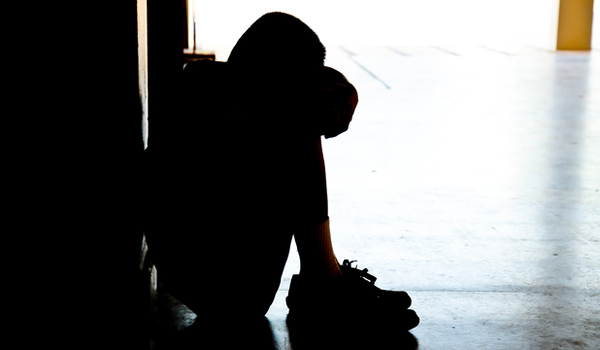 Asked to respond to those allegations, Noel admitted it was a reality being faced by the Authority.
"It's not an easy question but it's a reality we are facing. The Children's Authority admittedly has had a rocky 20 months. The feedback you got from staff is also what we would have received. I don't want to seek to explain how we got to that […]"
"Having the opportunity to lead the organisation," she went on, "one of my key roles is to create a work environment where staff is happy to work because happy staff produce and then are able to take care of their clients."
She said she started a Wellness and Culture Committee last November/December "because I heard that same feedback. And, having been part of the staff since January 2014, some things I understood and some things I don't. But regardless of how it got to be that, it is my responsibility to change that."
She said staff is becoming more engaged with more opportunities to express opinions. "2017 is a year of us dealing with our staffing," she added. "We have to. We cannot afford to lose staff in such a young institution in such a specialized area. They are hard to come by and, after you train them, you cannot afford to lose them."
But is it too late?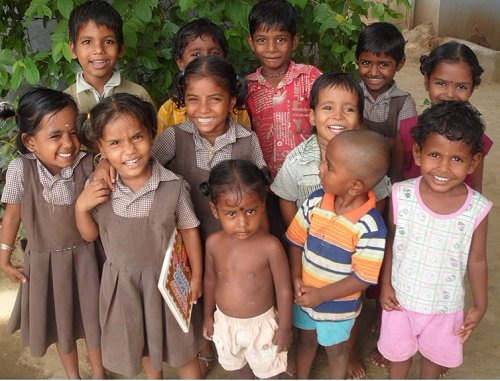 Effects of that "atmosphere of fear and intimidation" and high staff turnover are felt by children's homes which house at-risk children. Prior to the existence of the Authority, numerous children's homes sprung up, some decidedly inadequate, some run informally by compassionate individuals, some by religious organisations and prominent NGOs. All were gathered under the ambit of the Children's Authority, which has responsibility for licensing them as community residences and monitoring their operations. The Authority is also responsible for licensing and monitoring rehabilitation centres for child offenders.
The Authority met 50 children's homes; nine closed because of the guidelines set out in the Act and, in two years, only seven have been licensed by the Authority: Couva Children's Home and Crisis Nursery, Haven of Hope, SWAHA Children's Home, Christ Child Convalescent Home, Sophia House, Rainbow Rescue and Mother's Union Children's Home.
Credo Foundation for Justice, a 24-year-old organisation run by the Holy Faith Sisters, operates Sophia House and a Drop-in Centre for boys on Nelson Street. While Sophia House has been licensed, the Drop-in Centre has been denied approval because a ceiling fan has been assessed as hanging too low.
While Noel insists that the Authority is following the letter of the law in refusing to license the Centre, a senior public official said this is one example of the "rigidity, inflexibility and absence of compromise and understanding plaguing the Children's Authority in their relationships with the homes."
The existing fans are only three years old; raising them will cost Credo $100,000. Having already had to close two of their homes because of inadequate funds, the Foundation does not have money to invest in fans. When it made a request for funds to the Gender Ministry, the response was that the Ministry is also strapped for funds.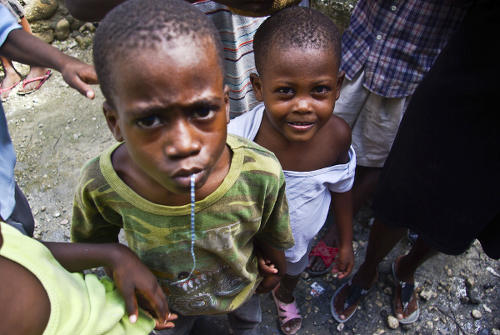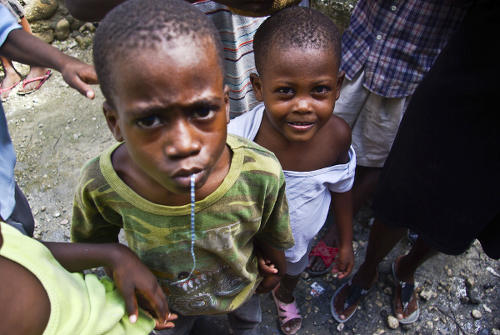 Another example cited is the controversial St Michael's School for Boys, which houses 34 young men in space designed for 12. A fully outfitted three-dormitory rehabilitation facility set up at the Youth Training Centre (YTC) to accommodate 22 boys from St Michael's is yet to be utilised by the Authority.
An attorney associated with one home said she assessed the Act to be in need of amendments but "I got the impression I was not supposed to complain or comment."
This reporter had conversations with spokespersons for several children's homes, all of whom requested anonymity. One complained that the Authority was "badgering" them to accept children whom they could not accommodate.
Editor's Note: Wired868 will carry Part Two of Sheila Rampersad's three-part series reviewing the operations of the Trinidad and Tobago Children's Authority on Tuesday 30 May.