As previously indicated, I was not impressed with the professed heartbreak of the pathetic Minister of Gender and Child Affairs Ayanna Webster-Roy. The cruel treatment of children in State- funded homes, exposed by the recent Judith Jones report, has been going on under the nose of the Minister and of the PNM Government in office since 2015.
Now the 1997 Robert Sabga Report has been unearthed. Extreme cruelty to children during an earlier period has been revealed. This report refers to matters discovered but covered up during the UNC regime, of which Kamla Persad-Bissessar, now leader of the dodgy Opposition, was a member.
At that time, Manohar Ramsaran was, among other titles, the UNC Minister of 'Community Empowerment', and his Ministry reportedly received the Sabga Report. His responses have been as pathetic as those of Webster-Roy.
In fact, many are disgusted by UNC and PNM alike. Put bluntly, many of their top politicians and their satellites are crying political tears or screaming witch hunt, intending only to seek some partisan advantage or lame form of evasion.
Not one of the ministries with their grandiose titles referencing children, youth and community development, including the Ministry of Youth Development currently held by the controversial MP Foster Cummings , means one darn thing.  These are posts created to give MPs Cabinet status and benefits and goodies to distribute.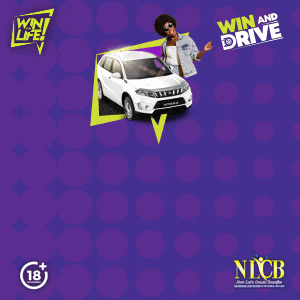 It is entirely plain to see that there has been one long continuum of neglect of disadvantaged children in dysfunctional conditions, whether in State-funded homes or outside. Governments have come and governments have been replaced but it has been 25 years of licks.
Dodging responsibility and calling for police action after the fact is superficial. It is nauseating that in a post-slavery and post-indentureship society, even after Independence, children can be whipped naked.  
Why do rulers remain with their ministerial powers despite their neglect? Why have all our rulers, past and present, not bowed their heads in unreserved shame, crying 'have mercy on me, for I have presided over the continuing of brutal, degrading inflictions upon my people'?
My readers, who recall all that I have repeatedly written about the 1998 buggery/murder of Akiel Chambers, will understand my anger at these revelations and we will focus on what the Sabga Report has claimed about a protected paedophile ring. 
Was Akiel Chambers a victim of one such ring? Was that why the case concerning him could go nowhere?
In a column headlined From Akiel to Shannon, published in December 2016 when Shannon Banfield was found dead, I wrote this: 
'From the buggery murder of Akiel Chambers, aged 11, last seen at a children's party in an upscale house in Maraval, to the smothering of Shannon, aged 20, last believed to be in a store in Charlotte Street, there are continuous lines of slackness and callous indifference.  
'Both Akiel and Shannon were innocent victims of a society whose leadership has no interest in participating in anything beyond maintaining a status quo that produces power, wealth and perceived status for certain of its compliant members.'

I continued: 'It is laughable that the domes and chambers of commerce should be currently issuing pompous statements loaded with emotive adjectives calling on the government to deal decisively with violent crime when, for more than a decade, they have never rocked the golden political boats carrying lucrative cargoes for them, including juicy State contracts.  
'They have never said a word about the devils in disguise moving freely in the best circles.'
My conclusion was this: 'Yes, Pastor Dottin, Shannon's killing does symbolise all that is wrong with our country, but so did the killing of Akiel and we did not do one thing about it then. What are the chances now?'
The lack of justice for Akiel still vividly represents the dysfunction of a disgusting society, which relentlessly permits persons enjoying a better station in life or the right contacts to prey on others who may be less fortunate.
I still think about Akiel because everywhere there are expressions of that dysfunction, which permits money, skin shade, class and contact to determine outcomes in everyday life.
Protestations of heartbreak and shock cannot fix that.