Once in a store in Canada, I saw a sign that read, "Customer service is not a department…it's an attitude."
In Trinidad and Tobago, we have a serious problem as it relates to the attitudes of people who have to deal with customers and clients. For years, people have complained about the type of service they receive, especially when they visit retail outlets. And they are usually even more vexed by the total lack of professionalism displayed when they go to public establishments to conduct business.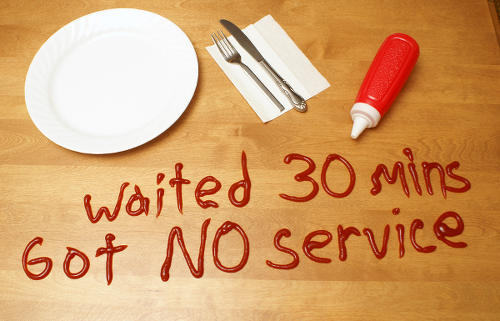 What is interesting is that nowadays—both in Trinidad, where the gas and oil are running out, and in Tobago, where Sandals is said to be preparing to put down some roots—there is a much greater awareness of the need for proper customer service. If oil and gas fail us, the pundits are saying, our best bet in the short term is tourism.
But what are we actively doing about it? As far as I can see, nothing.
Employee orientation in most retail and franchise establishments—whether it is your little one-branch neighbourhood grocery or some multiple-branch big-name supermarket that you can find in the capital city—has a customer service component.
Those responsible all know that this is an important pre-requisite for maintaining the company's standards and protecting the image and the brand. They know that good customer service requires serving persons to be assertive without being aggressive, communicative without being a chatterer and smart without being smarmy. And there's essential stuff about appearance and positive language and conflict avoidance that is always, always included as well.
However, it often seems that those lessons remain right in the training room because the reality is that, except for KFC and the banks in particular, it seldom becomes second nature to the front-line employees who have to deal with the public.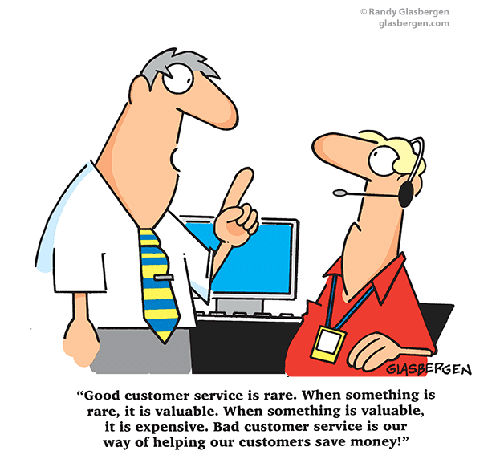 Hospitality 101 teaches that persons whose job it is to interact with the public—whether to provide a service or to sell a product—should seek to ensure that what they deliver exceeds the customer's expectations. However, what we often get in T&T is hostility, discourtesy and less-than-customer-friendly service.
There is hardly any but the most curt greeting, smiles are either absent or forced and attitudes are often surly, saying clearly, "I wish I was home in my house right now."
Are things any better at public entities? Can you truthfully say that you leave the passport office or Licensing Office with a bigger smile on your face than when you go into the gas station, take a maxi or stop on the corner to buy a doubles?
Is there a real difference? And if yes, where is the service likely to be better—in the small operator business or in the Public Service establishment?
Where are you guaranteed to find approachable, respectful, reliable employees who are responsive to your queries? Are you less frustrated when you interact with the 'To Protect and Serve' police people or when you interact with people for whose services you have to pay?
And why are customers who are paying for services sometimes subjected to experiences that are memorable for all the wrong reasons?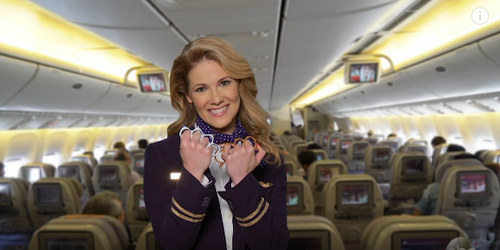 Building a loyal customer base is essential for keeping any business running. If we as a country are going to have to depend on tourism, we are going to have to try to make the kind of favourable impression on customers that lasts and lasts and lasts.  It starts, I suggest, with providing exceptional service.
And, more importantly, it has to start now. And at home.
We as ordinary citizens have to change our attitudes towards people on the whole and so force our customer service people to change their attitudes to clients, both foreign and local.
Maybe the Magdalena Grande and TSTT can count on continuing patronage from a handful of people who minister only to their own selfish needs. People who are not spending their own money and who, therefore, couldn't care less about how they spend it. Either because "it remains in the system" or because they didn't trouble to find out the cost.
But there are only 20-something ministers and maybe a few more ex-ministers with that same attitude. And besides, the problem is not what money is in the system now, it's what money will be in the system tomorrow when the ever-decreasing oil and gas inflows finally trickle to a halt.
Maybe then we shall all see that the problem is—or may be—what acceptable attitudes there are in the system.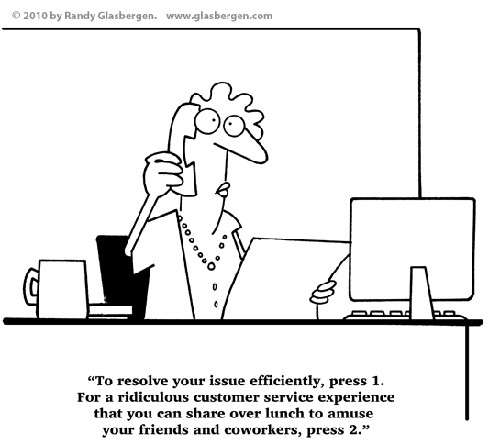 Because the ones we know are there now stink to high heaven.
And it's not just in the economic system but, much more importantly, in the political one as well.