Prime Minister Dr Keith Rowley has called on Sport Minister Darryl Smith to account for his $91,910.43 weekend trip to Tobago with 11 officials from his Ministry.
The following is the statement from the Office of the Prime Minister: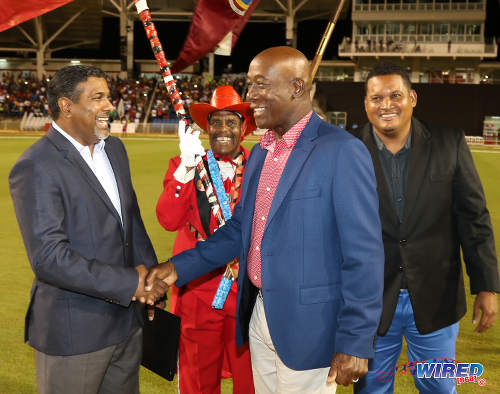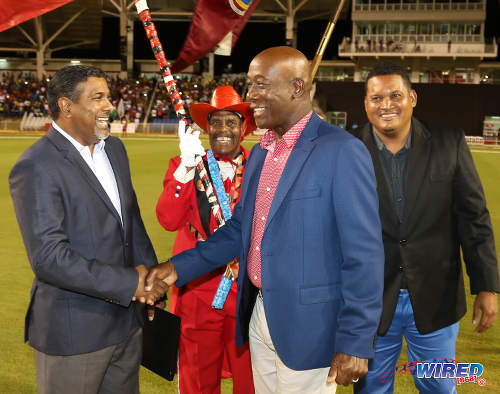 "The Prime Minister Dr the Honourable Keith Rowley has requested a full report from the Minister of Sport and Youth Affairs, the Honourable Darryl Smith, on the recently concluded trip to Tobago by the Minister and officials from the Ministry of Sport and Youth Affairs and the Sports Company of Trinidad and Tobago.
"The Minister and Ministry officials travelled to Tobago to attend the Tobago House of Assembly (THA) Sports Awards, which was held on Saturday 20 May 2017 at the Magdalena Grand Beach & Golf Resort."
Rowley's media release comes on the heels of a second exclusive investigate report by veteran journalist and blogger Sharmain Baboolal, which contradicts statements by Smith on his Ministry's Tobago excursion.

Smith, who described the affair as "a storm in a teacup," claimed yesterday—to several media stations—that he was only responsible for taking his personal assistant, Cindy Cupid.
However, documents unearthed by Baboolal suggest that the request to take three additional staff members to Tobago, including communications officer Kate Balthazar, came directly from Smith's personal secretary, Maria-Elena Phillips, and was copied to Permanent Secretary Natasha Barrow.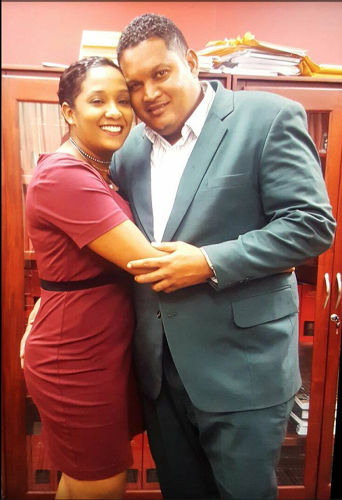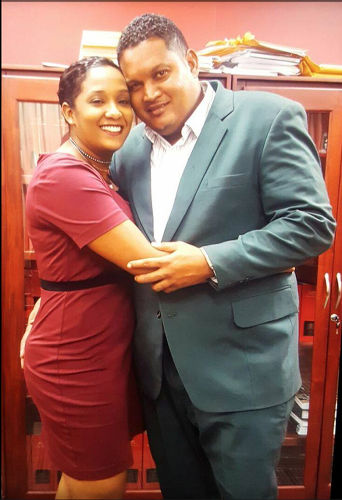 Further, a printout of flight bookings for Balthazar and Melissa Assam, the executive assistant to the PS, showed that their plane tickets were secured before Barrow was asked to include them in the travelling party.
The Sport Ministry took 12 officials, headed by Smith, to Tobago for three days to attend the THA Sports Awards, which lasted for just one hour and 15 minutes on Saturday night. Ministry personnel presented only one trophy at the ceremony.
Contrary to claims by Smith and Barrow that they held several meetings in Tobago, informed sources revealed that the only other business on the itinerary that weekend was a site visit at the Dwight Yorke Stadium in Bacolet and the key people for that stop—including CEO Adam Montserin and facility manager Anthony Blake—flew in from Trinidad and left on the same day.
More than half of the Sport Ministry's touring party, including Smith himself, did not attend the site visit.
Smith told CNC3, on Tuesday 23 May, that his usage of taxpayers' money at the Magdalena was no big deal since the hotel was owned by the government and "the money stays in the system."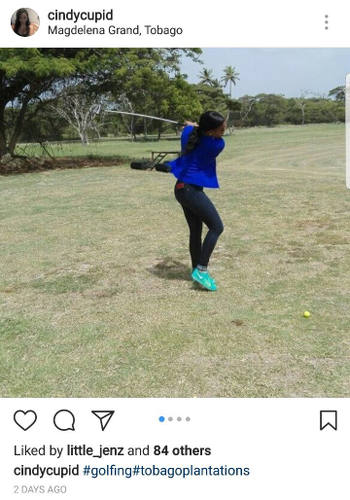 Editor's Note: Click HERE to read the Sharmain Baboolal report into the Sport Ministry's Tobago excursion.