First, the good news. Thank God that Tourism Minister Shamfa Cudjoe didn't ask her Cabinet colleague, Darryl Smith, to tag along to the Bahamas.
There has been precious little worth celebrating at the Ministry of Sport ever since the super-sized Diego Martin Central MP squeezed through the front door and started allegedly chasing after female staffers as though they were made out of chocolate.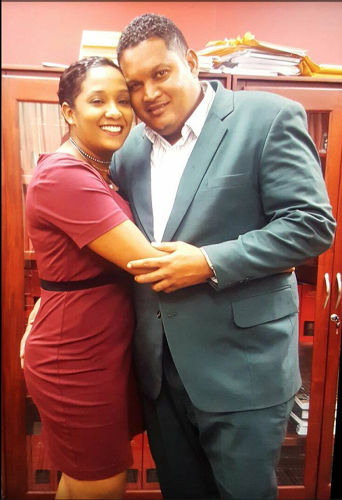 But, frankly, this is starting to get ridiculous. An investigative report by veteran journalist Sharmain Baboolal revealed that Smith had his Ministry spend TT$91,910.43 to hand out a solitary trophy in an event, the THA Sports Awards, that lasted barely an hour and 15 minutes on Saturday May 20.
Maybe you didn't get that part. The Ministry of Sport was asked to hand out one trophy at the THA Sports Awards and Smith spent the equivalent of an Olympic athlete's annual funding disbursement to do so.
So much for austere times, eh, Colm? Although, to be fair, it would take a brave man to try and tighten Smith's belt.
When asked about the need to fly to Tobago for a nondescript event with more people than the total number of athletes to be honoured that night, Smith told CNC3 that he was only responsible for his personal assistant—the aptly named Cindy Cupid—and they should ask his Permanent Secretary, Natasha Barrow, about the rest, which included his communications officer and sometimes squeeze, Kate Balthazar, and advisor Garvin Warwick.
He didn't even hesitate, under the most gentle of cross-examinations. Even Peter had to be asked three times before he disavowed Jesus. Smith served up Barrow like she was a side of fries.
Barrow weakly suggested that the three day Tobago excursion included several important meetings. But several staffers who spoke to Wired868 contradicted her account.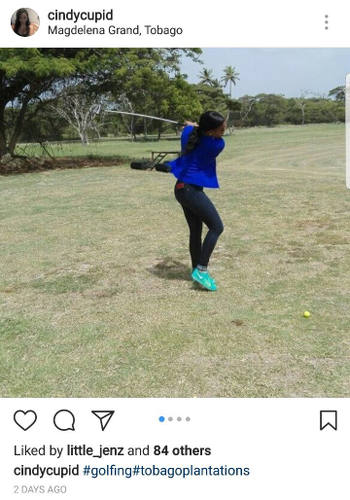 The only other notable appointment that weekend in Tobago was an inspection of the Dwight Yorke Stadium in Bacolet and less than half of Smith's 12 staffers attended while the Minister himself was absent.
And, crucially, the main people for that site visit—including CEO Adam Montserin—came from Trinidad and returned on the same day. Otherwise, God knows what Smith and his dirty dozen were up to.
Smith did offer some consolation to the Trinidad and Tobago public on his Ministry's use of taxpayers' money at the Magdalena Grand Beach and Golf Resort.
"Ent is the government's hotel?" Smith asked rhetorically. "So the money staying in the system."
It betrayed a level of economic ignorance that was so brazenly repulsive and insulting and yet, at the same time, full of such absolute childish ignorance that one had to stop and stare, open-mouthed—like looking at a stool the size of a papaw in a public restroom.
Keithos, can we have a courtesy flush at the Ministry of Sport, please?