Out of the woodwork they have come in their numbers, rushing to the defence of poor Shannon Gabriel whose unsurprising eleventh hour Sunday evening brain fart handed Pakistan the Third and final Test in Dominica two weekends ago.
But what know they of Caribbean cricket, to misquote CLR James, who do not calypso know?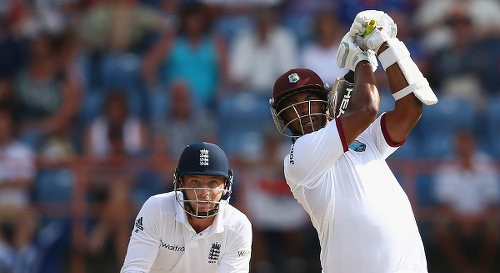 For starters, I think we have to acknowledge that the quality that has distinguished the Trinidad and Tobago pacer has been brawn rather than anything else. And there has also been little acknowledgement of the possibility that he might have been outfoxed by Pakistani skipper Misbah-ul-Haq, desperate for a historic farewell win.
Without having the empirical data, my guess would have been that Sunday's knock was the longest time the 29-year-old Gabriel had remained at the crease in his multiple Test innings. Here, however, are the facts: Gabriel has had 39 innings in 26 Tests and, before the weekend mishap, he had only batted for more than half an hour twice. In his 12th Test in Grenada in 2015, he made 20 not out against England and he has been not out on 12 other occasions. Apart from his 18 ducks, he has 13 single-digit scores and a mere four innings, including the last one, that lasted over 30 minutes or 20 balls.
So, were we seriously looking to Gabriel to salvage a draw?  Were we not focusing on the empty half of the glass when we looked at his untimely dismissal? Should we not have been putting the spotlight on the fact that he managed to survive, against all the odds, mind you, for a full half-hour before he finally succumbed? Was there any need for spirited defence of his costly error?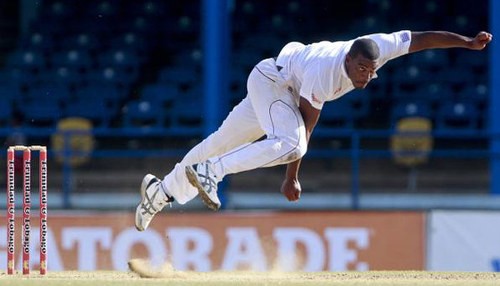 Photo: Shannon Gabriel, a genuine number 11, always gives it his all with the ball but rarely gives the scorers too much trouble when called upon to bat.
Or is the problem not that he got out but that he got out when he did and in the way that he did? That, I think, is easily explained and we perhaps need to take a look inside Gabriel's head to see what might have caused what happened to happen.
First, however, let me just make a couple of points about Roston Chase, whose admirable century took shame out of West Indian faces and postponed, indeed, came within  a few balls of averting the eventual outcome. Chase's potentially match-saving century was not chanceless. Nor was it "brilliant" or "exceptional" or "superb" or "outstanding," as it has variously been styled in some reports. I have already deemed it "admirable" but, if pushed, I would be prepared to concede "fine;" my preferred adjectives would, however, be "dogged," "fighting," "defiant," "rearguard" or "gritty."
The rush to attach superlatives to stuff is a clear indication of how low we consistently set the bar these days…and not just in cricket!
Additionally, I want to argue that Chase may have underestimated Gabriel's appetite for the fight; like most of us in our armchairs, I think, he never really expected the number 11 to be able to survive for any length of time against the wiles of Yasir and/or the pace of Amir. Sure Chase occasionally declined to take singles off the first four balls; I am not, however, convinced that he really tried very hard to get singles off balls five and six to "farm" his less skilled partner.
From where I sat, he seemed intent (à la Shivnarine Chanderpaul?) on preserving his own wicket, not being the one to get out and hand Pakistan victory. And who can blame him?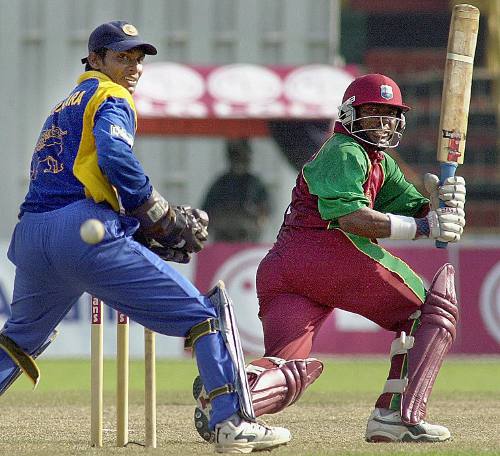 Moreover, I submit, were he a more experienced Test player, secure, confident, he would have had a lot more to say to Gabriel all along. But the Barbadian, blissfully unaware of the Bassman phenomenon, preferred to lead by example, staying at his end and encouraging his haunted partner from afar, Even in the crucial second-last over.
And so, to Gabriel, whom I see as having let the side down, yes, but only after the side had let itself down. For me, he is like a golfer in a foursome format who twice produces incredible shots from impossible leaves on the par five to give his team a totally unexpected chance of making par … and then misses the two-foot putt.
But who dares guarantee that Chase, the senior partner, would himself have made the putt?
Gabriel is a Trini and Trinis, with the exception of Larry Gomes, have not distinguished themselves by their reliability with bat in hand; fighting, match-saving innings are apparently not in the Trini DNA.
Don't believe me? Well, ask yourself this question: If I had to choose a West Indian to bat for my life, would I choose a Trini?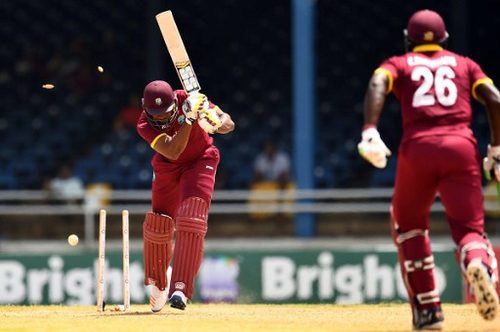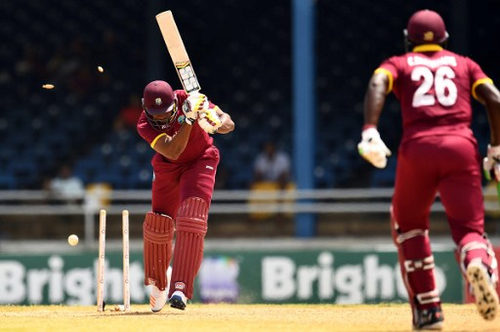 Few Trinidadians are involved in the many occasions when West Indian batsmen have survived and/or flourished against the odds; I can think of only two, Deryck Murray and Brian Lara.
Few older fans will have forgotten the 1975 World Cup match against Pakistan when Murray and Andy Roberts brought Clive Lloyd's soon-to-be-all-conquering West Indians back from the brink to carve out an unforgettable 1-wkt victory.
And who can ever forget the 2016 World Cup when, partnered by Marlon Samuels, Carlos Brathwaite smashed his way into cricketing lore, taking Ben Stokes with him?
Also memorable are Sobers and David Holford against England in England in 1966, Ramnaresh Sarwan and Chanderpaul against Australia in Antigua in 2003 and Courtney Browne and Ian Bradshaw in the Champions Trophy in England in 2004.
Although one arguably remembers it less for the cricket and more for the comment, there is also the 1968 First Test against England at the Queen's Park Oval when Garfield Sobers and Wes Hall combined to save the side. Asked after the match whether throughout the unbroken 63-run ninth wicket partnership he had felt confident of pulling it off, the tall pacer quipped, "Of course not! I was not at all sure that Garry would be able to survive."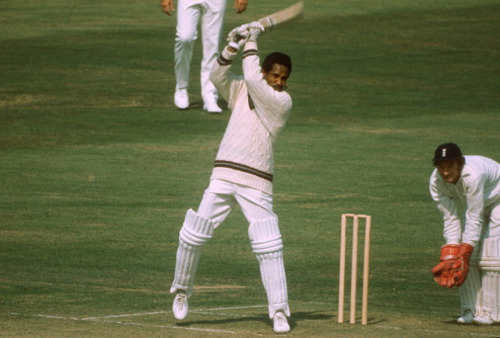 Much easier to recall are those occasions when our more recent representatives at regional level gave their hand away at crucial moments. Think Dwayne Bravo, Lendl Simmons, Kieron Pollard, Denesh Ramdin and Evin Lewis to name only a handful.
And arguably the most outstanding example involves Lara, whom you might have been tempted to name as a man to bat for your life.
But think back to Australia's 1999 tour when the Prince of Port-of-Spain almost single-handedly beat Steve Waugh's world champions. After his side collapsed for 51 all out at the Queen's Park Oval, he produced innings of 213 and a magnificent, unbeaten153 to put West Indies 2-1 up.
With his team needing only a draw to pull off a stunning series win, the Prince of Port-of-Spain blasted the Aussie attack to all parts of the field for an 84–ball 100…and left the tourists with time enough to coast to a 176-run win.
Those were the footsteps Gabriel was in a sense following: Sobers and Holford, Sobers and Hall, Murray and Roberts, Lara and Walsh, Browne and Bradshaw, Sarwan and Chanderpaul, Omari Banks and Vasbert Drakes in Antigua in 2003.
I doubt the Pakistani captain, not by nature a risk-taker, had any of that in mind but, for me, his part in his team's win has been much underrated. For me, he handled the penultimate over situation very, very skilfully.
He was not consciously thinking about Sparrow or Shadow. Or Sobers or Lara. But he arguably knew the West Indians well enough to have been conscious of the "Bassman" reality and the "Slave" mentality.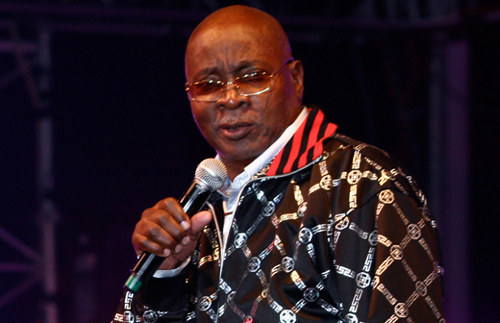 Ball by spinning ball, field change by astute field change, Misbah made sure that Gabriel was conscious of the ever-tightening knot of fieldsmen around him.
"A man in mih head." Lara. Walsh. Sobers. Holford. Murray. Roberts. "Ah want him to dead."
By the last ball, Yasir, at bowler, was the Pakistani player who was farthest from the bat.
"A man in mih head," Shadow sings. "Ah want him to dead."
And this from Sparrow: "Ah study night and day how to get away, ah got to make a brilliant escape. But every time ah think bout de whip and dem dogs, my body does start to shake."
Mere escape will not do. "Ah got to make a brilliant escape."
"A man in mih head." Lara? Sobers? Marlon Samuels? Carlos Brathwaite!
Six? Four? Four sixes?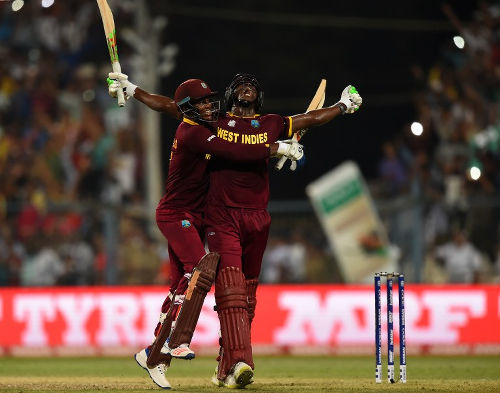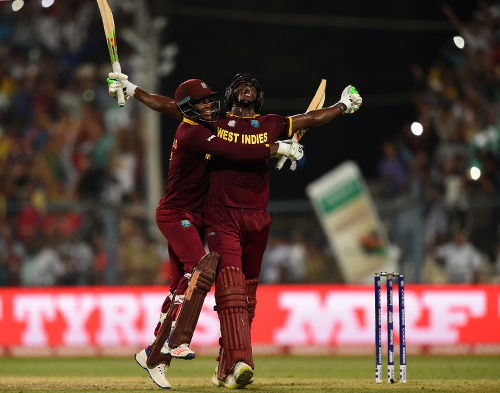 Make a brilliant escape.
Or die trying…
Oops!