Can someone tell TTFA president David John-Williams they were only joking when they said the Soca Warriors should quit football for underwater golf?
With the Trinidad and Tobago National Senior Team having no chance of progressing for the Russia 2018 World Cup, the local football body has just two priorities for its remaining matches: to set the tone for the future; and to not get embarrassed.
Eh… So much for that.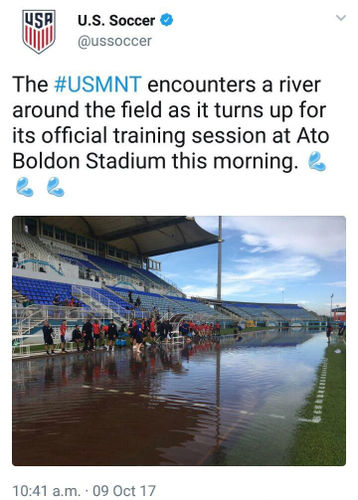 After setting a new national record for consecutive defeats last Friday—their 3-1 loss away to Mexico was the Warriors' seventh in a row; all under current coach Dennis Lawrence—local football fans faced fresh indignity on Monday morning, as NBC relayed images and video clips of the bemused United States team trying to train on the "underwater" Ato Boldon Stadium venue in Couva.
One video, shared on the official US Soccer Twitter feed, showed technical staff members providing players with piggy-back rides to the field, so as to avoid the treacherous two inches of water on the running track.
Mr Live Wire can only assume that the USSF officials also dice up meat and vegetables for their macho players, cut the ends off their sandwiches and tuck them to bed too. How sweet.
In Trinidad and Tobago, players don't even get a visit from their football president when they are nursing gunshot wounds or hospitalised for massive heart attacks.
Of course guests usually have the good manners to wait until they are safely back at their own homes before they start sharing clips of "that crazy lime we went to the other day." But then that's the level of respect that Trinidad and Tobago football demands at present.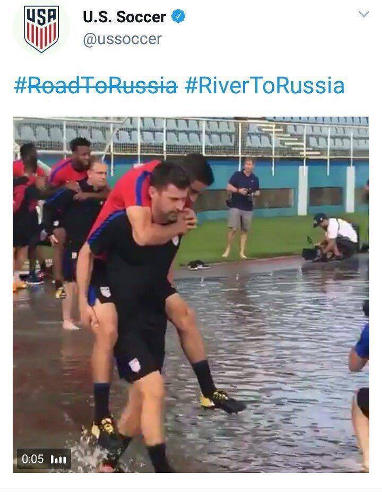 With the state the Warriors are in, the TTFA's tagline should read: "Come for the smiles, the sunshine and the three points… You won't even notice we're here!"
This is not to minimise the Sport Ministry's role in this debacle, though.
The Ato Boldon Stadium belongs to the Trinidad and Tobago government and not the TTFA.
What exactly have Sport Minister Darryl Smith and Sport Company chairman Dinanath Ramnarine been doing to minimise the fall-out since the government sent eight executive officials on leave, including CEO Adam Montserin, facility manager Anthony Blake and senior manager facilities maintenance Raj Ramtahal?
Who will take responsibility for getting the waterlogged ground ready in just 24 hours? Will they send Smith to Couva with a straw?
What sense is there in wowing us with the Budget allocation for sport without the foresight and know-how to prepare a ground for an international match? How is it that there are school grounds under regular use that look in better shape than the national stadium?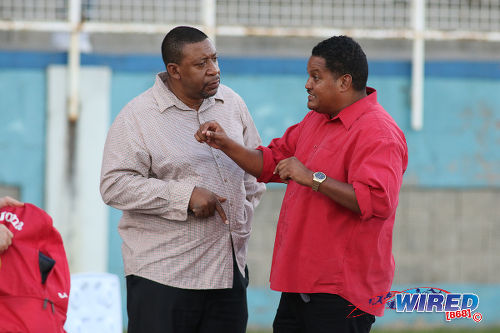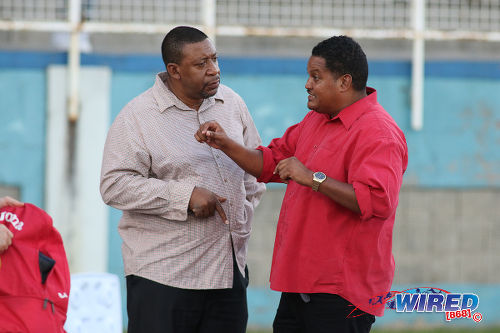 And what will those images of the Ato Boldon Stadium, being beamed across the region by US Soccer, do to Trinidad and Tobago's fanciful dreams about sport tourism?
Not that there is no silver lining to be had in all of this. Maybe US coach Bruce Arena would send for Michael Phelps.