The following press statement and accompanying photograph from the United States' infamous 1-0 World Cup qualifying over Costa Rica—during a snowstorm in Colorado last year—were issued by the Trinidad and Tobago Football Association (TTFA):
The Trinidad and Tobago Football Association has noted with concern several social media posts by the US Soccer team's official Twitter account.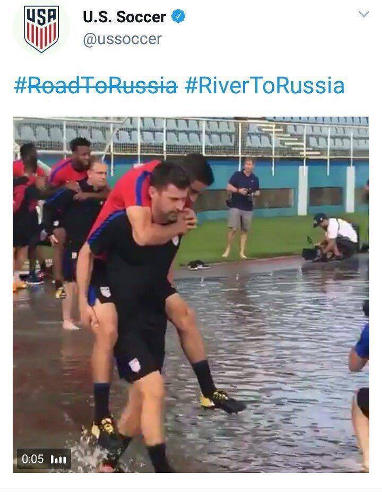 These posts highlighted rain water around the track which was the only area so affected at the Ato Boldon Stadium, the match venue for Tuesday night's World Cup Qualifying Match between Trinidad and Tobago and the United States.
The posts however failed to note the adverse weather patterns which the country faced over several days leading up to today.
General Secretary for the TTFA, Justin Latapy-George confirms that "the Stadium Management and the Sport Company of Trinidad and Tobago were aware of the situation and at that time were working on pumping the water off the track."

Further, although the water basin on the track around the field was visibly high, the decision to use or not use the field is at the discretion of the Match Commissioner.
TTFA Media can reliably report that, despite the high-water table, the US team used the field for training following which the stadium management expressed concern as to the condition following this training session.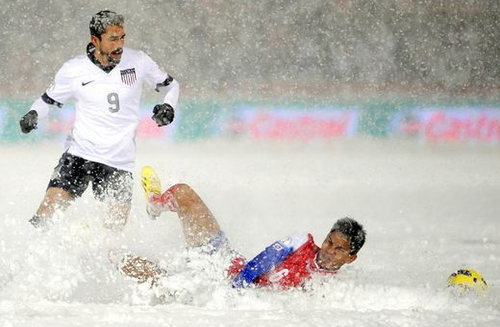 However, The Trinidad and Tobago Football Association continues to work alongside Stadium Management to prepare the facility for tomorrow's planned game and all parties are confident the game will be contested.
Editor's Note: Click HERE to see ESPN's counter-claim that the TTFA and SPORTT have released "fake news" over state of the Ato Boldon Stadium ground.