After 33 years at the helm of St Anthony's College, Nigel "Grovey" Grosvenor will be lining up on the bench of a North Zone rival in the 2017 Secondary Schools Football League (SSFL) season.
Instead of giving orders to the red "Westmoorings Tigers", the veteran coach looks set to be calling the shots for the blue and blue of Queen's Royal College. Grosvenor suggested that his proposed move owed much to a falling out with St Anthony's principal Maurice Inniss.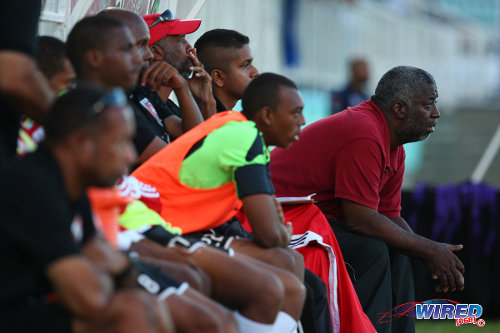 "The principal has his agenda and I'm not part of the plans," Grosvenor told Wired868. "He has new plans and wants to take football in a new direction… So I went. I can't work where I'm not wanted."
The proposed move, which has not yet been confirmed by QRC principal David Simon, should be a bitter pill for past and present players and fans of the Westmoorings Tigers. Grosvenor is one of the SSFL's most successful coaches and led his former school to six national titles along with a host of zonal accolades.
He also gave run-outs to numerous past and present Trinidad and Tobago international footballers including World Cup 2006 players Evans Wise, Carlos Edwards and Kenwyne Jones and current Soca Warriors custodian Jan-Michael Williams and defender Yohance Marshall.
Tension between Grosvenor and St Anthony's principal, Inniss, appears to have been brewing for some time now and Grosvenor's newly founded coaching academy was caught in the crosshairs.
Grosvenor contends that at the end of March—almost two months after his Tigers Football Coaching School started training at the college grounds—Inniss asked him for a proposal for the use of the premises.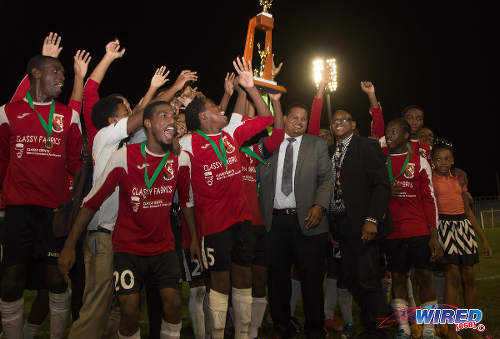 The requested proposal was delivered but, according to the decorated coach, he still has not received approval to use the Westmoorings venue and he subsequently applied to use the Hasely Crawford Stadium training field for his coaching school. Wired868 tried unsuccessfully to reach Inniss for comment.
Grosvenor insisted that he was prepared to use the Queen's Park Savannah if necessary rather than let his dream of a coaching academy die.
"One of my major dreams after I retired was to set up a coaching school," he said. "I want to coach. It's a major part of my life."
When Grosvenor retired at the end of the 2016/17 academic year, Inniss allegedly told him that he could no longer be accommodated as a coach on the school's payroll in the 2017/18 year. So, Grosvenor went about establishing his Coaching School with a view to making his dreams a reality and supplementing his pension income.
However, having called the Westmoorings school home for more than three decades, he did not anticipate the treatment that was meted out to him from that institution.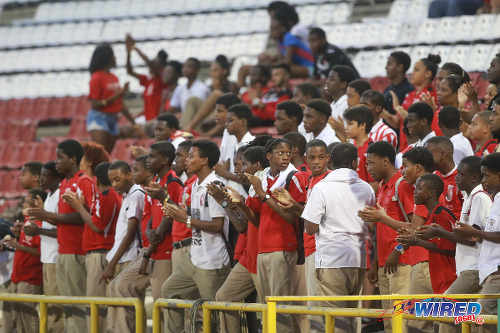 Still, Grosvenor might have been able to take a deep breath and soldier on. But when FIFA President Gianni Infantino visited Trinidad and Tobago last month and St Anthony's College was among a handful of SSFL schools invited to meet him at a function, the retired teacher was stung to realise that he was not on the guests' list.
That was the play that breached the coach's defences and may yet prove—QRC supporters would hope—to be an own goal.
Grovesnor turned his attention instead to the Maraval Road Royalians who only avoided relegation from the SSFL top flight by the slenderest of margins last year. QRC, who were coached by Dexter Gill last season, finished in 13th position on the 14-team table but avoided demotion after benefiting from a rule violation by Presentation College (San Fernando).
Presentation were found to have illegally used Trinidad and Tobago National Under-20 Team player Kori Cupid and the resulting alteration to the points tally meant QRC climbed out of the relegation places with 2016 Coca Cola Intercol Champs San Juan North taking their place.
Wily and experienced, Grosvenor was cautiously optimistic about the task at hand although he preferred to focus on his long-term vision for QRC rather than simply targeting short-term success in his first season in charge.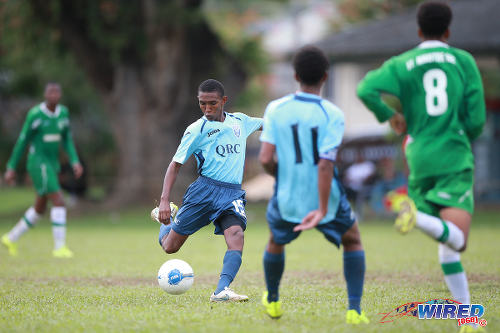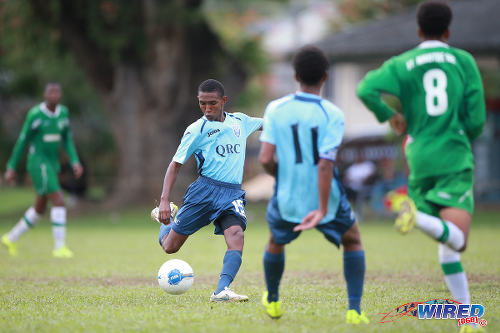 "It's a new chapter, a new experience, a new challenge and I'm excited," he said. "QRC is QRC. [I'm going to do] whatever I can do for them in terms of gaining the sort of respect that they used to have where the football is concerned.
"Over the last few years, they have not been very successful. So whatever I can do to help. I'm just going there to work with whoever is there."
As head coach, he would expect to have the full oversight of the school's football program. But he made it clear that he did not intend to tamper with the College's rich pre-history and legacy.
"Going to QRC is an honour. I am not going to change the culture," he said. "[I'll have] whole program oversight. We have to know what's going on below when you are coaching on top.
"[…] I am going to work with who is there, like Clint Marcelle with the Under-16 and Wendell "Shaky" David, and we are going to work together."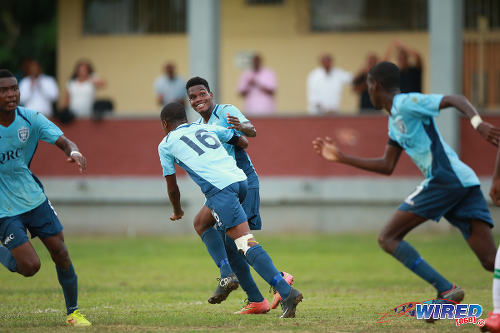 Still, Grosvenor admitted to a tinge of regret about leaving St Anthony's after three decades.
"The people make St Anthony's College, not the building," said Grosvenor. "I am leaving the building but I will always be close to the people, the workers, teachers, fans. That's what is giving me comfort."