Trinidad and Tobago Olympic Committee (TTOC) president Brian Lewis hopes to help the local sporting body to more than double its annual revenue before he vacates office in 2021.
Lewis was elected unopposed this afternoon for his second term at the helm of the TTOC. And, having already set sport fans buzzing with his 10 gold medals by 2024 goal, he set the local Olympic Committee another remarkably ambitious target.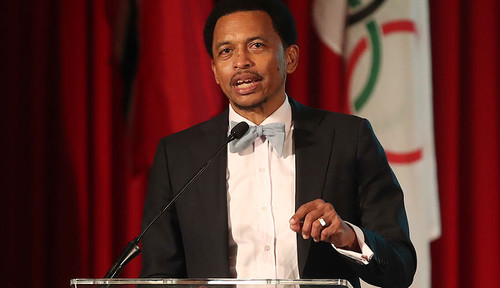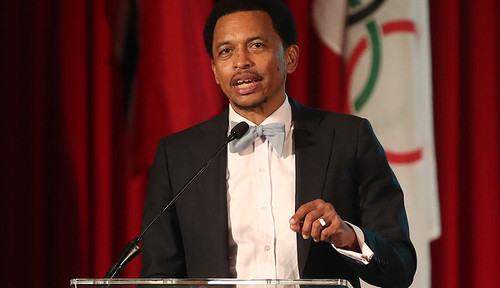 "I want to take the TTOC to TT$20 million a year," Lewis told Wired868. "I believe the TTOC brand and assets present opportunities in terms of supporting athletes and so on. But to do what we want to do, we can't only rely on Olympic solidarity for funding."
The TTOC raised just over TT$9 million a year in 2015 and 2016. He admitted that, last year, they failed to hit their target of TT$12 million in revenue.
"Two of the areas in which we fell short, in my view," said Lewis, "were the merchandising programme and the monetisation of broadcast and intellectual properties."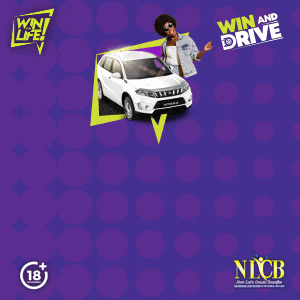 For the first time, Lewis conceded that the fall-out from the TTOC's decision to take gymnast Marisa Dick to the Rio 2016 Olympics—after the Trinidad and Tobago Gymnastics Federation (TTGF) controversially ruled out Thema Williams—had a negative impact on the local body.
"The TTOC received a significant negative impact from that and, as you recall, there were calls to boycott the TTOC and our initiatives and so on," he said.
The Dick move, he suggested, might have been comparable to the recent United Airlines furore when the airline forcibly removed a passenger to give his seat to a crew member. The TTOC is wiser now about the "reach and immediacy of social media."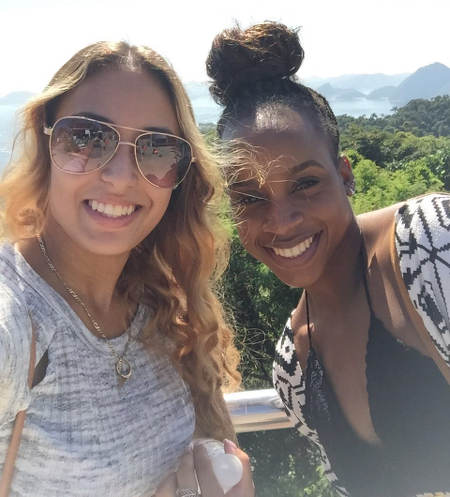 "We took away the harsh lesson that, in everything we are doing in the public space, you must have a risk management assessment and scenario planning," said Lewis. "On the administrative side, one of the things we have taken away from it most certainly is the TTOC needs to be firmer—and I would even say have a zero tolerance—on selection criteria, which must be publicised and made known.
"One of the things I want to ensure that we are able to do is to have the criteria for [selection for] the various sports available on the TTOC website and on the various sporting organisations' websites."
Lewis tried to clear the air on the use of branded uniforms by national athletes too, as the TTOC switched from Adidas to Puma at the start of 2017. Earlier this month, the NAAA warned two sprinters about using old Adidas Trinidad and Tobago uniforms at a meet.
"The TTOC has a contract with Puma [and] therefore no TTOC team in this quadrennial can wear any other thing but Puma," said Lewis. "So that goes for the the Olympics, Commonwealth, Pan Am and CAC Games. There is no dispute with that.
"Now if you are running at an event on your own and you are wearing a TTOC uniform that may have been from when we were under Adidas, rest assured Puma will contact the TTOC to clarify the situation…"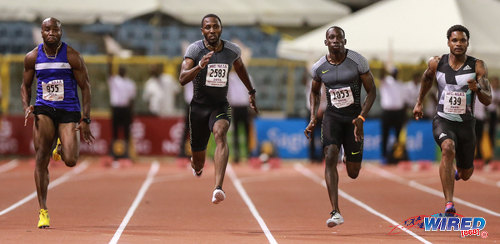 Lewis pointed to the TTOC's Athlete Welfare and Preparation Programme as well as their fundraising initiatives, promotion of brand ambassadors and their own rebranding to Team TTO as the highlights of his first term.
"When I was first elected in May 2013, it was a transformation agenda in terms of transforming the TTOC into a market-oriented, service-focused, athlete-centred organisation," said Lewis. "It is my belief that the modern sport organisation, which is still a member-based, non-profit and even volunteer-based operation, has to strike that balance between non-profit and operating in the business-space, modern environment.
"I remember one of our first staff meetings, I told the staff the TTOC is less about being glorified travel organisers and more about about being a marketing and media organisation."
Three years ago, Lewis ran against Richard Young for the presidency. He did not put up a slate. This time, he ran unopposed and had virtually handpicked the executive that he feels could accelerate the TTOC's move down the path he envisions.
He pointed to the strengths of incoming executive members like Giselle La Ronde-West (Angostura public relations and communications manager), Nadine Khan (Valdez and Torry International senior vice-president), Curtis Nero (CARDI chief financial officer) and Racquel Moses (Invest TT former president).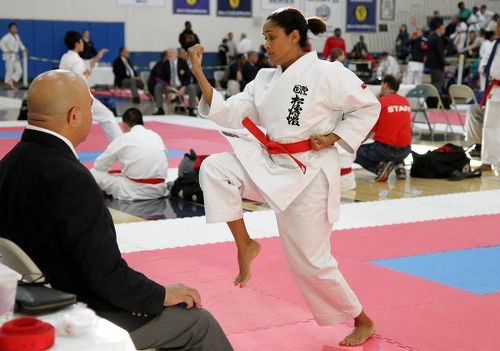 La Ronde-West, the 1986 Miss World winner, still competes in karate while Khan and Nero were heavily involved in basketball and rugby respectively.
"I tried for close to 50/50 in terms of male and female [members on the board]," said Lewis. "There was no challenge for me so to speak, so I went out to fill what I perceived to be certain gaps. And I have brought in certain people who I feel can support the transformation agenda."
TTOC executive committee:
Brian Lewis (president); Dr Terry Ali, Diane Henderson, Ephraim Serrette (vice-presidents); Annette Knott (secretary general); Nadine Khan (assistant secretary general); Curtis Nero (treasurer); Wendell Constantine, Reyah Richardson, Giselle La Ronde-West (executive members), Dave Williams and Racquel Moses (trustees).