Brian Lewis was returned as Trinidad and Tobago Olympic Committee (TTOC) president today for his second successive term and will remain at the helm of the local sporting body until 2021.
Lewis, who was appointed as the interim head of the Caribbean Association of National Olympic Committees (CANOC) last November, has consolidated his role as the country's most influential sporting administrator at present.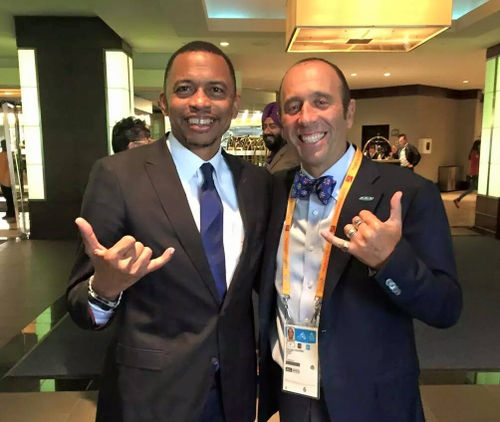 The insurance broker and businessman retains less than half of his previous executive, though, as the TTOC has ushered in some new blood.
Dr Terry Ali and Annette Knott remain as vice-president and secretary general respectively while Wendell Constantine continues as an executive member. And former assistant secretary general Diane Henderson will now serve as vice-president.
They will joined on the TTOC executive by Ephraim Serrette (vice-president), Nadine Khan (assistant secretary general), Curtis Nero (treasurer), Reyah Richardson (executive member), Giselle La Ronde-West (executive member), Dave Williams (trustee) and Racquel Moses (trustee).

The outgoing executive members are: David Inglefield (vice-president), J Tyrone Marcus (treasurer), Dr Ian Hypolite (executive member), Garvin Warwick (executive member), Kerston Coombs (trustee) and Douglas Camacho (trustee).