The Mighty Chalkdust has no more than one month to make a public announcement that that's it, he's calling it a day at last.
In February, in his 50th year in the business, the former schoolteacher who celebrated his 76th birthday in early March sang "Learn from Arithmetic" to beat out 16 others and leave the Mighty Sparrow standing alone in second place with eight wins.
But milestone or no milestone reached, Chalkie has not made public any intention to step away.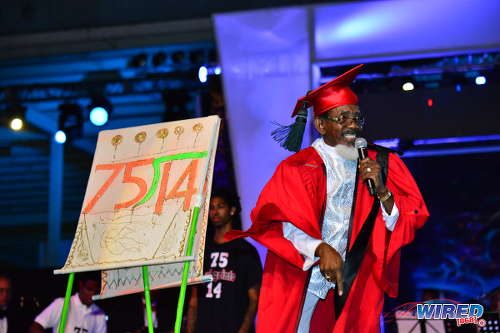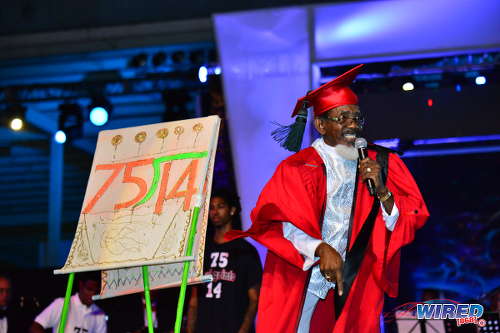 He should. At least, he should consider it. Here's why.
My Plan A is to use the next month to raise sponsorship for a campaign I shall launch should he fail to call a halt. And in trying to pressure the now nine-time champion septuagenarian into quitting the competitive arena, I'm piggybacking on his 2017 calypso; my tag line is "76 cyar go into '18."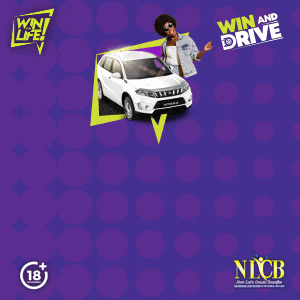 Dat cyar wuk? No scene. I have a plan B, inspired by the soca singers in general and the Point duo of SuperBlue and Iwer George in particular. I'll add another seven or eight words to my one line and have myself a whole calypso for the new season. I'll call it "Nine times one is enough."
But I in town too long to take a chance. So just in case I get resistance from TUCO or they change their minds again and decide to go back to two songs in 2018, I'll compose a second kaiso. It will borrow a not unfamiliar tactic in traditional calypso and update a Chalkie standard.
In 1972, Stalin painted a new portrait of Sniper's 1965 Trinidad. And David Rudder's "Engine Room" is Sparrow's "Outcast" a couple decades later. Cro Cro's 2002 "Captain, the ship is sinking" is a rewrite of Gypsy's 1986 write-off of the Chambers Government.
And if Cro is to be believed, in 2001 Shadow dusted off Kitchener's 1968 "Miss Tourist" and presented it as a new song after rebranding it "Stranger."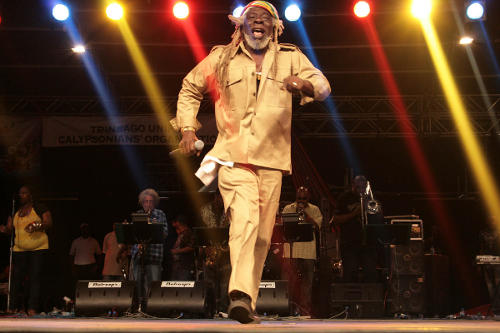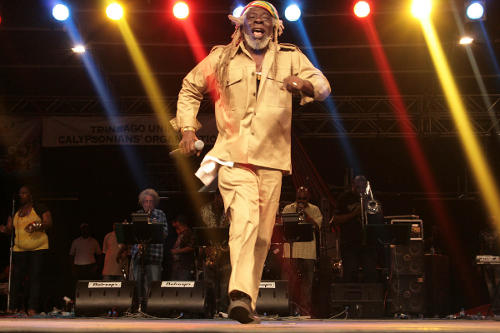 I intend to adapt the original 1977 Juba Doo Bai, which goes like this:
"Chalkie boy, they rob yuh bad last year in the Savannah; you should have been placed between King Sparrow and Kitchener. That's the talk that you will hear all over Port-of-Spain. Oh boy, look, yuh sure to fail; don't you go back there again."
In a Sunday Guardian interview on the day of Dimanche Gras, Chalkie pulled no punches in denouncing the incompetence of the competition's "untrained" judges.
"Some of the judges cannot write English." he told the paper's Joel Julien, "How can you judge calypso? So the judges need training in literacy, in world affairs because calypsonians sing about world affairs.
"The judges have to be literate, they have to know history. How could a man judge calypso and he has not even done Caribbean Civilisation?"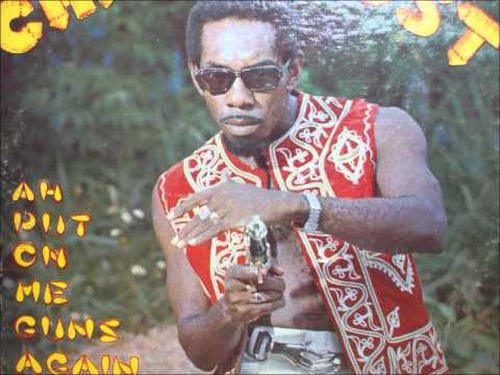 But what the song makes clear is that his displeasure with the standard of the judging in the National Monarch Finals is not new. And even those who have not been following his progress since the early days of "No Smut For Me," "Ah put on mih guns again" and "Juba Doo Bai" know that he is a man who does not change his tune.
No surprise, then, that he remains convinced the officials who adjudged him to be the best on the night at Dimanche Gras 2017 are not competent.
The lyrics of "Juba Doo Bai," make very interesting reading 40 years and seven crowns later.  They've ensured that certain words will be in my song, words like 'lard' and 'Vaseline,' 'KY,' stuff helping it go in.
"People doh like serious songs," Chalkie says, "with big, big philosophy."  (A lil maths is okay but philosophy? Forget dat!)
"We think you intelligent enough to know what to sing," he claims John Public advised him. "Look, is bacchanal and smut that cause Duke and them to win."
From the same source comes more advice: "(…) be aware that up there is sex bare they want to hear. Sing about your neighbour's wife, sing about your own sex life." (That advice bore spectacular fruit in 2017)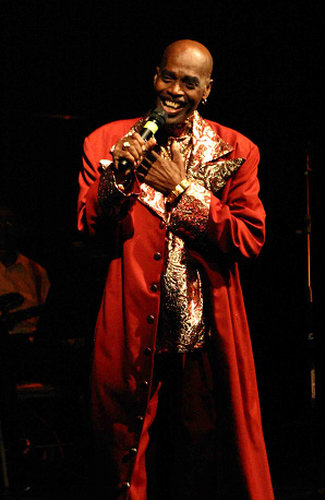 Those desperate enough for a crown, he says, also use strong-arm tactics; they "send them judges death threats." But the judges don't help their own cause by accepting the equivalent of Judas' 30 pieces of Silva, oops, silver.
"The CDC," we are told, "does give them judges plenty whisky…"
"My friends," he winds up, "you have me wrong; my aim is really not to win crown."
So why has the disgruntled bard stuck around for 40 years since then? Blame, as Sparrow sang in the 1950's, the damn doctor. Instead of competing for the judges, he wanted to start training them long ago. Dr Bird is the one who told him not to stop.
In his 1976 "Ah put on mih guns again," he sang, "Time to stop, On the stage let new stars be born."
"I told CDC I've stopped singing to start teaching," the song continues, "for, as I can see, their judges also need training. Many men do not know what is true calypso so I feel I must train the young that our art form won't go wrong."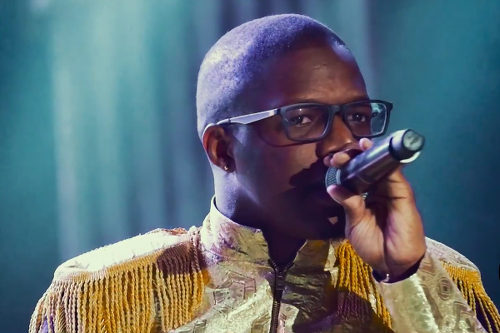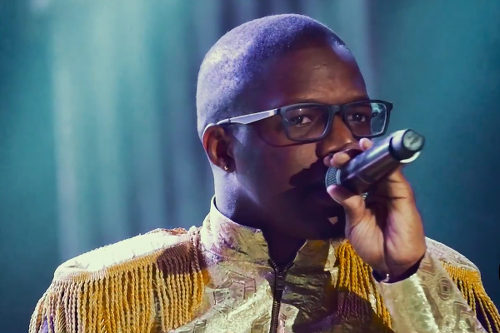 A decade and a half later in 1993, however, he diagnosed kaiso as being "sick in the hospital." Today, monarch of all he surveys, the doctor must be pretty satisfied with his handiwork.
Aaron "Voice" St Louis repeated as International Soca Monarch and Machel "Mork Monte" Montano has temporarily lost the Road March title to Edghill "MX Prime" Thomas, whose monster hit was a runaway winner this year. But none dare challenge MM for ownership of Machel Monday, where Ian "Bunji Garlin" Alvarez once more showcased his massive talent and underlined his immense popularity.
And Kurt "Last Bardjohn of Calypso" Allen's 2017 lyrics were, I submit, no worse than Chalkie's despite the low approval rating of those untrained judges who are forking up his corn tree.
What to say, though, of 2017 finalists Karene Asche, Heather McIntosh, Terri Lyons, Devon Seale, Rondell Donawa, Sasha Ann Moses and Miguella Simon, none of whom even has the decency to give him or herself a sobriquet?
I suppose we can blame Rudder for misleading them. Them and the socaing scion of the icons, Nailah Blackman, Fay-Ann Lyons and Kernal Roberts, to name only those.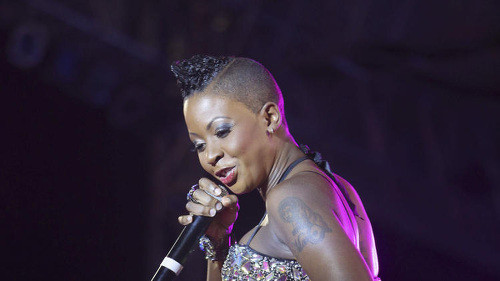 Me? I'm leaning towards the Mighty Black Bored Eraser but I know that needs work.
Already settled, though, is the first verse of "Trump, judges, trump!" – thanks, Shadow – my 2018 song. If Chalkie insists that "until I die, they'll hear my cry, juba doo bai" and dares to return to the Savannah stage next year, he'll have to live down being beaten by a rookie who doesn't even "know the difference between a metaphor and a simile, a hyperbole."
Will he maintain that the judges are not competent if I follow his lead and beat them over the head with "76 cyar go into '18"?
And untrained or not, let them judge this: "Chalkie boy, they love yuh bad. Last year in the Savannah, you should have been placed behind Karene, Devon Seale and Heather. That's the talk I was hearing all over Port-of-Spain. Old boy, now yuh have nine crowns, why you come back here again?
"If you so want to win more crown…"
My proposed climax ran: "I'd rather die than hear juba doo bai so it's bye bye."
But I am advised that that might just provide the incentive the old Chalkie does NOT need to continue competing.