From 3.30pm today, Judge Mira Dean-Armorer should give a decision in the Port of Spain High Court that, one way or the other, is likely to leave a lasting imprint on the tenure of Trinidad and Tobago Football Association (TTFA) president David John-Williams.
The local football body is defending itself against a claim from United States television giant Telemundo, a Spanish-language network, over the latter's right to air the Soca Warriors' remaining World Cup qualifying home matches against Panama, Mexico, Honduras and the United States.
The Warriors host Panama at the Hasely Crawford Stadium from 7pm this Friday (24 March) and then Mexico, four days later, at the same venue.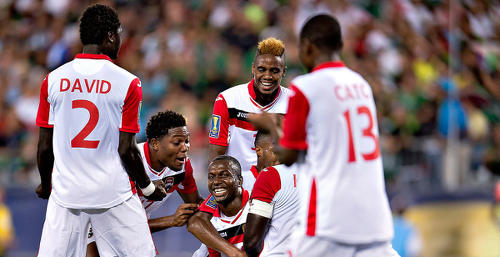 Telemundo, which is wholly owned by NBCUniversal Media, declared a revenue of over US$600 million in 2016 while NBCUniversal pointed to assets of some US$68 billion.
On 22 December 2014, Telemundo paid over US$30 million to Traffic Sports USA, the Brazilian arm of a Brazilian sports event management television production company, for the rights to broadcast CONCACAF matches to its Spanish-speaking audience for the 2018 and 2022 World Cup qualifying matches—exclusive of Mexico and United States home games.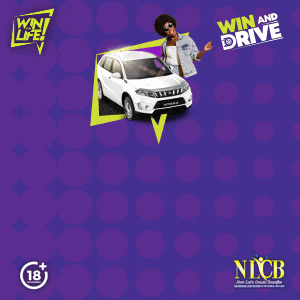 John-Williams, in a daring show of brinksmanship, refused to accept the validity of Telemundo's contract—even though, since his election as local football president, the television station did broadcast two World Cup qualifying matches from Trinidad, a 2-2 draw with Guatemala on 2 September 2016 and a 2-0 loss to Costa Rica on 11 November 2016.
Here, we turn to a 60-year-old ruling by late English judge Lord Tom Denning—once hailed as "the people's judge" for his simply-worded judgments and penchant for overriding precedent to deliver what he felt to be justice:
"No court in this land will allow a person to keep an advantage he has obtained by fraud," said Denning, in the case of Lazarus Estates v Beasley. "No judgment of a court, no order of a Minister, can be allowed to stand if it has been obtained by fraud. Fraud unravels everything."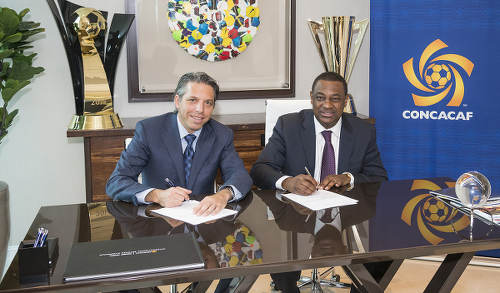 The crux of the TTFA's case in this television rights saga is that the bribes paid by Traffic USA president Aaron Davidson to former CONCACAF president Jeffrey Webb—who was then head of Caribbean Football Union (CFU) normalisation committee—should invalidate the deal, which saw Trinidad and Tobago's most marketable asset arguably go for a song.
FBI investigations later discovered that Davidson and Media World CEO Roger Huguet paid Webb a combined US$3 million bribe, in mid-2012, to help them land the CFU deal. All three parties subsequently confessed to their wrongdoing.
CFU president Gordon Derrick agreed the deal with Traffic on or about 28 August 2012.
A day later, then Trinidad and Tobago Football Federation (TTFF) interim president Lennox Watson awarded the CFU "absolute discretion" over its broadcasting rights and agreed "that any agreement or arrangement negotiated by the CFU with Traffic or any other third party with respect to such rights will be binding upon the members and no member may unilaterally opt out with the provisions thereof."
There was never any suggestion that either Derrick or Watson had acted improperly. The FBI did not point fingers at Telemundo either when, just before Christmas in 2014, the television company pulled off a major coup in its battle with leading American Spanish-speaking content provider, Univision, by snagging the World Cup television rights for over US$30 million.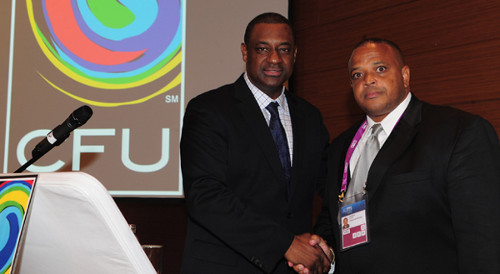 But there was trouble looming when, on 29 November 2015, John-Williams was elected TTFA president and quickly turned his gaze to the television rights deal and the chance to earn the local body some more cash.

On 7 February 2016, John-Williams emailed Derrick and CFU general secretary Neil Cochrane on the issue:
"Why does the CFU continue to harbour a relationship with an organisation indicted on criminal charges relating to the TV rights of the CFU members? And why, considering the circumstances and evidence, has the CFU not withdrawn, terminated or repudiated the TV rights contract it signed with Traffic Sports USA on 28 August 2012?"
Nine months later, at the TTFA AGM, John-Williams raised the matter again. This time, he said he had legal advice from Reginald Armour, SC, which supported his position that the football body could exit its arrangement with Traffic—and, by extension, Telemundo.
The Traffic/CFU deal offered US$1.6 million to be split evenly between whichever Caribbean nations advanced to the Hex. And there was an additional US$50,000 per home game there.
John-Williams said the true value of home matches in the Hex was closer to US$500,000 and promised his board and general council a massive increase on the country's television rights money.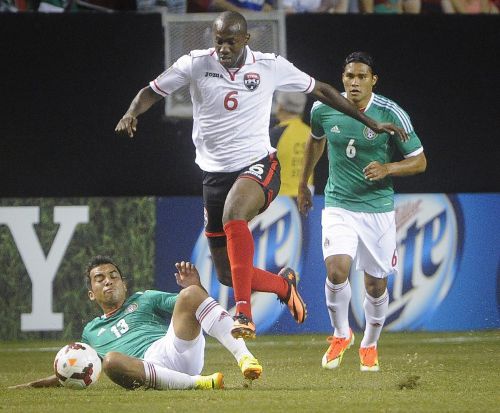 The TTFA general council, with a few exceptions, had just one question: Can we get a piece?
Crucially, John-Williams did not alert Telemundo to this issue nor, based on information presented in this case, did he try to have the local football body's contract with the CFU and/or Traffic voided in the United States or Jamaica—where the CFU is headquartered.
Instead, John-Williams waited until a month before the Soca Warriors hosted Mexico, the most lucrative home match of all, to inform Telemundo—via agents Elite Soccer and Publicidades—that, unless they paid significantly more money, the TTFA would sell the rights for the match to another party.
Telemundo, who claimed to have acted in good faith throughout, was flabbergasted.
"Assume it is a terrible deal they got and Traffic got a great deal with Telemundo," said Christopher Hamel-Smith, SC, representing Telemundo. "If they really believe what they think—that that was the result of some conspiracy [and] some fraud; maybe it is true, I don't know—one of the things they should perhaps be doing is making sure that Traffic and CFU hold the proceeds of the very good deal that they got with Telemundo. […] That is what would be a sensible thing to do.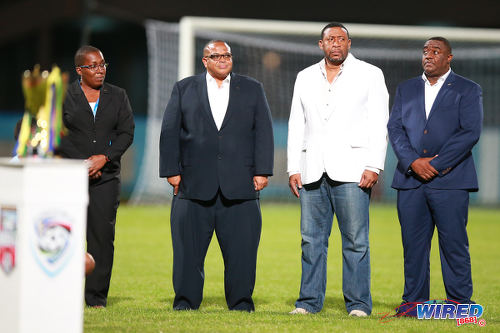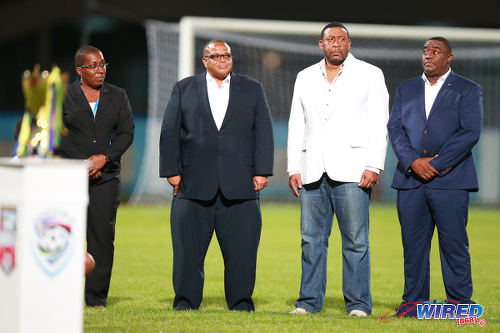 "What is not consistent with honest commercial dealings is to say: I don't care that you were are a bonafide acquirer of these rights. I don't care about that… I allow you to exercise those rights on several occasions—even when I know about the fraud—and then when I feel it is appropriate I just say, you know what, I am going to take the same thing and start to sell it off to other people without any regard to your rights.
"I am going to make Peter pay for Paul. I am going to double-sell."
Hamel-Smith urged the Port of Spain High Court to restrain the TTFA—whether directly or indirectly—from allowing any other party to enjoy the rights that his client acquired from Traffic, or to in any way hinder Telemundo from enjoying those rights.
Telemundo is also seeking damages, an account of profits, interest, any further relief deemed applicable by the Court and costs.
Further, he claimed shelter from the TTFA under the Protection against Unfair Competition Act.
Armour SC, who argued for the TTFA yesterday, retorted that Port of Spain was an inappropriate venue for this case and pointed to clause 15.2 in the Telemundo contract, which read: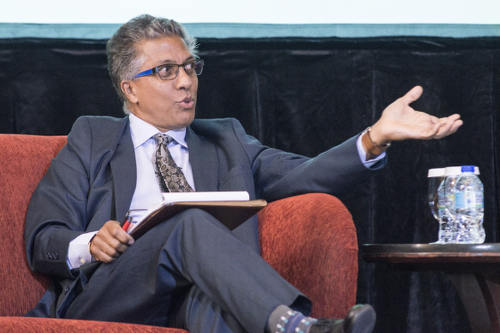 "Any action, proceeding or litigation arising out of or relating to this Agreement must be instituted and prosecuted only in the Federal or State courts located within Miami-Dade County, Florida, and each party submits to the jurisdiction of such courts and waives any right to cause such Action to be instituted or tried elsewhere."
As such, Armour filed for forum non conveniens so the matter could be moved to the United States.
"All of it boils down to: in what country is the issue of fact situated, bearing in mind that this is a case from Telemundo who have derived contractual rights from CFU and Traffic," said Armour. "When you look at those contractual rights and in particular what we say is the root of the fraud—and we know in law fraud unravels anything—we say on their own evidence, the obvious forum in which this case should be tried is the United States of America…
"On their evidence, that is where the parties will be able to have justice done."
Hamel-Smith cried foul. A shift outside of Trinidad and Tobago would make it virtually impossible to stop the TTFA from re-selling the rights for the upcoming World Cup qualifiers on 24 and 28 March to a rival station, although Telemundo is advertising the games at present.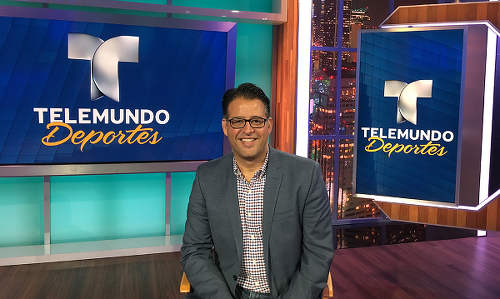 "The US court has no personal jurisdiction over the TTFA," said Hamel-Smith. "[The TTFA] is not present in Florida. If a US court were to grant an injunction, how in practical terms does a US court properly enforce or make sure that injunction has relevance?"
Further, Hamel-Smith argued that the clause in the Telemundo contract was irrelevant since the TTFA was not a party to the pact.
"The law is clear and we agree with it but it is inapplicable here," he said. "This is not the case when this action is brought in breach of a contract. There is no contract between Telemundo and the defendant contractually obliging Telemundo or the defendant to bring proceedings [in any particular jurisdiction]."
Armour claimed to be outraged by Hamel-Smith's reasoning. If the Telemundo/Traffic pact was the backbone of their legal action, he suggested, then the company ought not to shift the goal posts when the TTFA tries to enforce a clause from that contract.
"Your ladyship will be entitled to ask yourself legitimately what really was all of the submissions just made by my learned friend on behalf of the claimant, bearing in mind the claim which is before the court," said Armour. "[…] The claimant filed on the 14th of March and indeed [followed that with] his statement of case, which has at the very top right-hand corner: Civil breach of contract."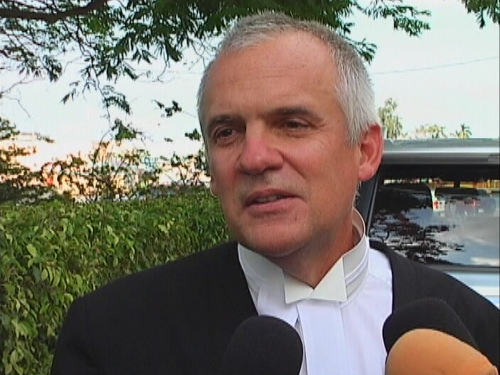 The twinkle-toed Armour was not one for parking the bus. He probed constantly for an opportunity to counter-attack.
Was Telemundo, Armour enquired, guilty of "non-disclosure bordering on misrepresentation?"
He pointed to the affidavit from NBCUniversal executive vice-president Eli Velazquez, which identified the chain of contracts from the TTFA to Telemundo.
The problem, Armour asserted, was Watson signed for the TTFF, although that entity had been legally closed down a year earlier by former football president Oliver Camps. And the TTFF, he said, was not mandated by an act of Parliament to represent the TTFA in the first place—although the two bodies were essentially one and the same.
"They do not tell you that in Mr Velazquez's affidavit," said Armour. "That is a misrepresentation, a material non-disclosure. Without reference to the merits at all, your ladyship is entitled to say 'I am not granting this injunction'…"
The messy truth is that the TTFF sold television rights and ran local football business long before Camps registered the TTFF as a sole trader company in 2006.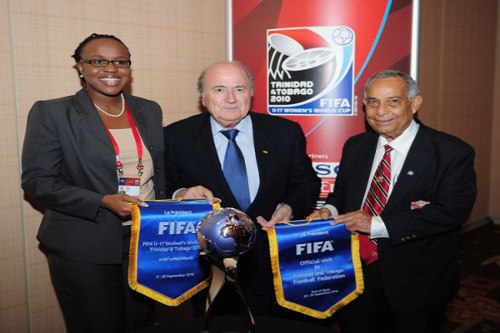 Armour tried to rubbish Telemundo's claim that the TTFA allowed them to broadcast World Cup qualifiers against Guatemala and Costa Rica, last year, without objection or stating its claim.
He pointed to a letter on 2 November 2016 in which the TTFA informed the CFU that they will allow the Costa Rica match to be broadcast without prejudice to the fact that they still intend to repudiate the contract.
"You were not told that by Mr Velazquez," said Armour. "That is another example of material non-disclosure… And there are many of them, my lady…"
Hamel-Smith countered that the letter referenced by Armour did not get to Telemundo until this month when the mystified television company approached Traffic and CFU for help in understanding the TTFA's current position.
"Telemundo was desperately reaching out to the TTFA trying to work out what was going on and running into a stone wall," said Hamel-Smith.
The TTFA argued too that the very contract entered into by the the CFU and Traffic was also suspect since the regional football body did not acquire rights to Trinidad and Tobago's World Cup qualifying matches until the following day.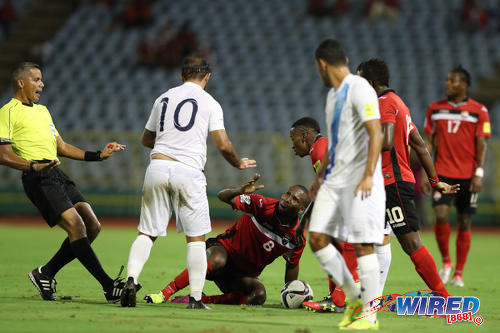 And Armour claimed that, since Traffic continued to do the television production of the qualifiers, Telemundo was effectively paying to re-transmit. So the very rights claimed by the American company, according to the attorney, were not as they seemed.
"This court is being asked by the claimant, Telemundo, to enforce by injunction its entitlement to transmission rights which involves earning money which is going to be paid to Traffic and Media World," said Armour. "And therefore we say, when you come to adjudicate on the forum non conveniens, for this case to be properly ventilated before a court of justice […] it should be taken to the United States of America.
"And that is referable to the exclusive jurisdiction clause in the Telemundo contract. That [contract] is what they are suing in this court [on].
"Alternatively, when they realised, having written the pre-action protocol letter and sat down and really looked at their case [and] by the time they came to write their statement of case—and that is what you get good lawyers for—they say, you know what, we are very, very weak on this contract claim, for all of the reasons that we would show you, so we need to peg [the Protection against Unfair Competition Act] on the end as further alternative."
For Armour and the TTFA, the case was very complicated and ought to be decided in North America.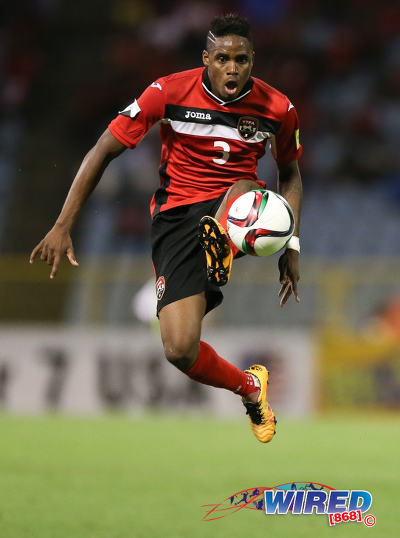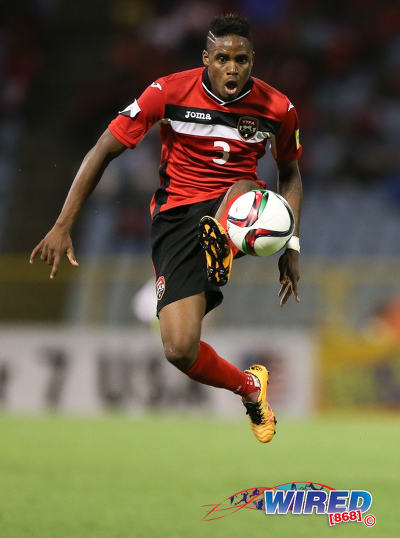 But, if Judge Dean-Armorer were to decide to grant Telemundo an injunction, John-Williams pleaded that she have the television company pay US$450,000 and US$850,000 to cover the Panama and Mexico matches respectively.
The TTFA president claimed that those figures "represent the minimum value that ought to be payable to the TTFA for the broadcast rights of these games which the TTFA will seek to enforce as against Traffic and the CFU in the proper forum so that the root of the fraud which the claimant refers to as the 'chain of contracts' can be unravelled in the best interest of Trinidad and Tobago."
John-Williams was elected as football president in November 2015. A year and a half later, he still has not filed suit against the supposed fraudsters from whom he has asked the High Court for protection.
Hamel-Smith, who claimed the TTFA's financial demand was a gross exaggeration plucked from thin air, was unimpressed by John-Williams' behaviour.
"That is not the conduct of an honest commercial man," he said. "The conduct of an honest commercial man is that he respects the rights of somebody who is bonafide and he gets what he can get from the people who took advantage of him if he truly believes that."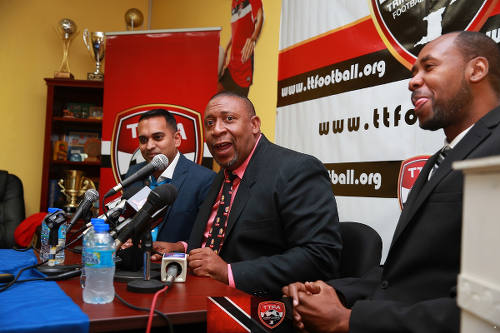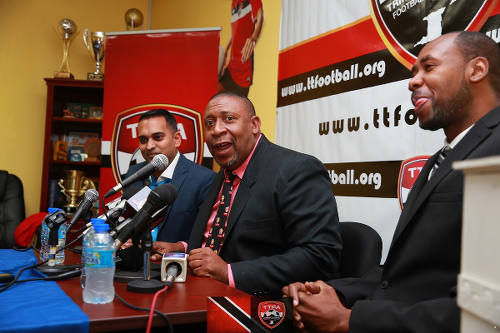 Armour believeed Hamel-Smith should take his own advice—and instruct Telemundo to go after Traffic and the CFU.
At 3.30pm today, we shall find out what Judge Dean-Armorer thinks.
If the TTFA lose, the costs and damages of this case could erase the television money promised by their CFU/Traffic deal. Should they win, a TTFA insider suggested that the football body could pocket in excess of US$3.8 million for their remaining four World Cup qualifiers.
If true, it gives an indication of how drastically the Caribbean's television rights were undervalued in the first place. It would not go unnoticed either in the region—where John-Williams was defeated in his bid to unseat Derrick as CFU president, last July—or in Central America.
But Telemundo, who claimed its reputation, advertising revenue and outlay of hundreds of millions of USD for the 2018 World Cup finals is put at risk by the TTFA's action, is unlikely to back away.
John-William's decision to pull the tiger's tail—before winning a court decision that invalidates the controversial Traffic contract—could ultimately be a gamble which decides the immediate financial fate of the local football body.
For now, they hope that fraud does indeed unravel everything in this case.