Trinidad and Tobago National Senior Team coach Tom Saintfiet will travel to Managua with just 19 players on Christmas Day after, bizarrely, opting not to replace injured goalkeeper Marvin Phillip.
The Soca Warriors will be joined in Nicaragua by India-based striker Cornell Glen and, belatedly, United States-based defensive midfielder Kevan George.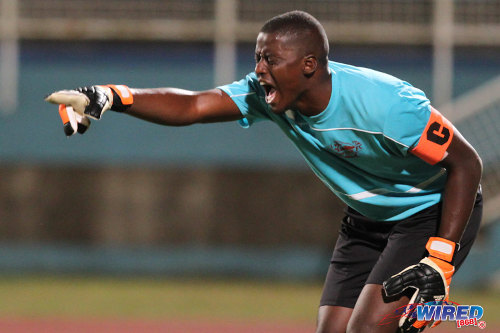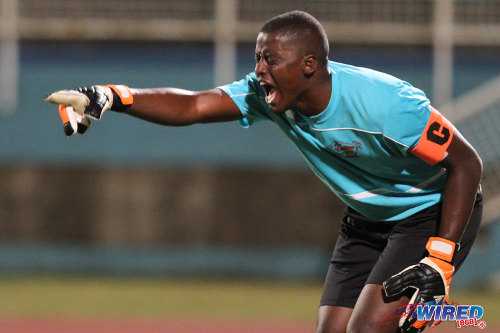 However, Saintfiet decided to take just two goalkeepers on the tour, which comprises of two matches against their Central American hosts on 27 and 30 December respectively, after his initial 23-man squad was whittled down to 21 with the exclusion of Phillip and W Connection defender Tristan Hodge.
On the surface, Saintfiet's decision appeared to be a remarkable snub for Trinidad and Tobago's number one custodian, Jan-Michael Williams, who has 75 full senior international caps for his country and was a nominee for the CONCACAF Goalkeeper of the Year award in 2013 and 2014.
Williams was one of four goalkeepers selected by Saintfiet for his initial training squad but had his training opportunities limited by a stand-off between the new national coach and the player's employers, Central FC.
Still, Williams attended three from a possible four training sessions before the Warriors entered a residential camp in Claxton Bay on 20 December—there were five sessions in total but all players were excused on their respective match days.
And, notably, Williams continued to train even after he was not named on the 23-man squad for the upcoming friendlies.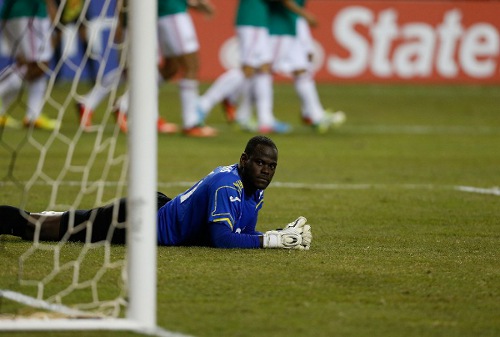 The Central goalkeeper was allowed to continue training with the team at the Mannie Ramjohn Stadium after they entered camp and was took part in sessions on Wednesday and Thursday.
Phillip was ruled out after training on Wednesday and left camp on Thursday. The Morvant United United custodian is believed to have been ruled out for two weeks, which is likely to mean that he will be unavailable to face Suriname or Haiti in the CONCACAF Gold Cup playoffs on 4 and 8 January respectively.
Remarkably, although Saintfiet previously told Wired868 that he will not punish the Central players for their club's refusal to release them for the start of his training camp, the Belgian still chose to snub the talented goalkeeper.
Instead, the Warriors appear ready to play with two goalkeepers, Police FC's Adrian Foncette and Ma Pau Stars' Glenroy Samuel, who have never played in a competitive senior international fixture and have a total of four friendly appearances combined—and none for 90 minutes.
Neither Saintfiet nor assistant coach Jamaal Shabazz were prepared to explain the decision not to select a replacement for Phillip, who was injured four days before the team travelled and with plenty of time to name a replacement.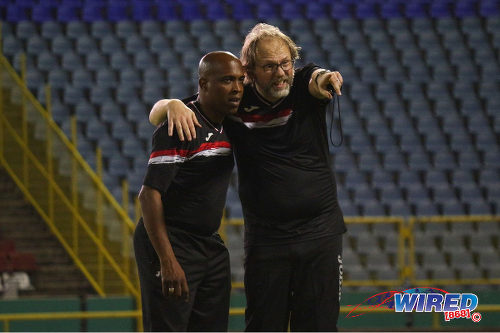 Shabazz advised Wired868 to ask Saintfiet while the Belgian coach, when questioned, said he was having dinner. He did not respond to the query up until the time of publication.
Saintfiet, the former Bangladesh coach, also opted not to replace Connection defender, Hodge, who was axed from the squad on disciplinary grounds.
Wired868 understands that Hodge missed training last week and was hours late to enter the residential camp on 20 December while his attitude around the squad displeased the national coach.
Hodge was also sent home on Thursday with plenty of time for a replacement to be named. Colorado Rapids defender Mekeil Williams, who played in five of Trinidad and Tobago's eight 2018 World Cup qualifiers, would have been a straight swap for the left sided defender.
Alternately, Central midfielder Nathaniel "Spanish" Garcia could have been included with either Defence Force's Curtis Gonzales or W Connection's Alvin Jones—who were including as holding midfielders but can also play defence—dropping deeper to boost the defence.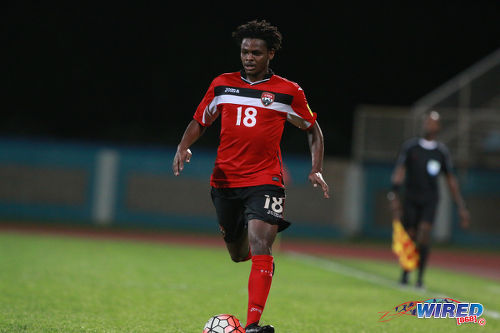 Instead, the Warriors travel without sufficient numbers to play 11v11 scrimmages and with just one natural left sided defender in Aubrey David, although they have to play two games in three days.
Veteran Carlos Edwards did feature for Ma Pau Stars at left back on a few occasions this season. But his performances in that role were mediocre at best.
Although Saintfiet did not comment to Wired868, he assured the TTFA Media that the selections were all his own and suggested that the Central players ruled themselves out of contention.
"It is very clear that when I arrived here I had only a short period of time, so I consulted with people with my knowledge of how I want to play," said Saintfiet. "They were informed what type of players I was looking for and I watched a lot of games. The final selection that will go to Nicaragua is one hundred percent my choice.
"I decided which players I wanted to select and I was very clear when I met the players that from Tuesday we go into camp and players who decide to go and play for their club, they will not be selected…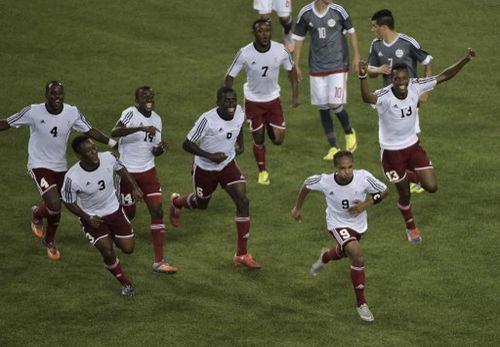 "So in that way, it was not my choice who was not in the camp; because they decided not to be in camp… The final decision is the head coach's."
Saintfiet's position, arguably, contradicted his earlier stance when he suggested he would not punish the Central players over a decision—not to enter residential camp—that was not of their making.
Why did he allow Williams to continue training with the National Senior Team, only to ignore him when a goalkeeping spot became available?
And why would Williams, the second most capped player in his training squad, be excluded from selection on the basis of not being involved in the camp while George—who has 14 international starts for the Warriors—is allowed to meet the team halfway through its Nicaragua tour although the United States-based midfielder's professional season ended two months ago?
It seemed a cold Christmas message for the goalkeeper, who was knocked unconscious in his last international outing away to Honduras on 15 November.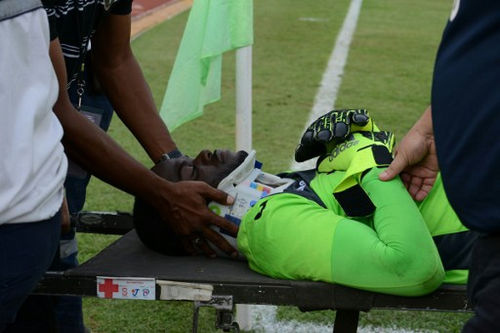 Still, Saintfiet told the TTFA Media that he was "very satisfied" with his squad and vowed to be ready for next month's Gold Cup playoffs.
"We are now around 80 percent from where we have to be and we will use the Nicaragua matches to get the last 20 percent to be ready," he said, "because our aim is to be ready on the fourth of January to play Suriname."
TTFA vice president Ewing Davis will travel to Nicaragua as chef de mission while technical director Muhammad Isa will also accompany the team for the two matches.
(Trinidad and Tobago 21-man squad for Nicaragua)
Goalkeepers: Adrian Foncette (Police FC), Glenroy Samuel (Ma Pau Stars);
Defenders: Carlos Edwards (Ma Paul Stars), Carlyle Mitchell (Seoul E-Land—Korea Republic), Radanfah Abu Bakr (Sillamae Kallen—Estonia), Daneil Cyrus, Maurice Ford (both W Connection), Aubrey David (Deportivo Saprissa—Costa Rica);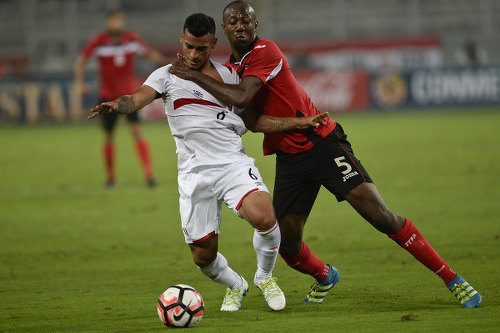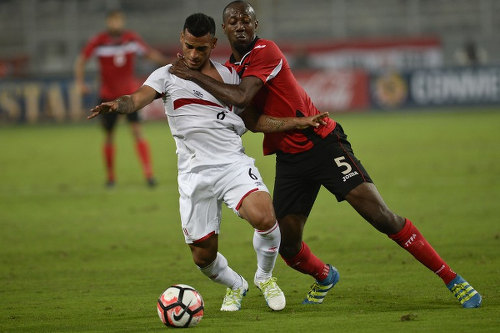 Midfielders: Curtis Gonzales (Defence Force), Kevan George (Jacksonville Armada—USA), Alvin Jones, Hughtun Hector (both W Connection);
Attacking midfielders: Aikim Andrews (W Connection), Trevin Caesar (Orange County Blues—USA), Hashim Arcia (Defence Force), Jomal Williams (Murcielagos FC), Nathan Lewis, Tyrone Charles (both San Juan Jabloteh);
Forwards: Akeem Roach (Club Sando), Shahdon Winchester (Murcielagos FC—Mexico), Cornell Glen (Ozone FC Bengalaru—India).
Technical staff: Tom Saintfiet (head coach), Jamaal Shabazz (assistant coach), Lukas Wojciak (goalkeeper coach), Riedoh Berdien (trainer), Dr Terence Babwah (doctor), Dave Isaac (paramedic), Michael Williams (equipment manager), Shaun Fuentes (press officer), Azaad Khan (interim manager).