Well that was fun. Not for Police FC coach Richard Hood though. By the final 10 minutes of last night's Pro League double header at the Ato Boldon Stadium, it was hard to distinguish Hood from any other animated spectator at the Couva venue as the see-saw competition between Police and Point Fortin Civic neared the close.
Not even psychic Yesenia Gonzales would have fancied a guess as to the closing score.
It was 2-2 at the final whistle, though. God knows if Hood and Civic coach Dick Furlonge saw it as a point gained, two points lost or a heart attack avoided.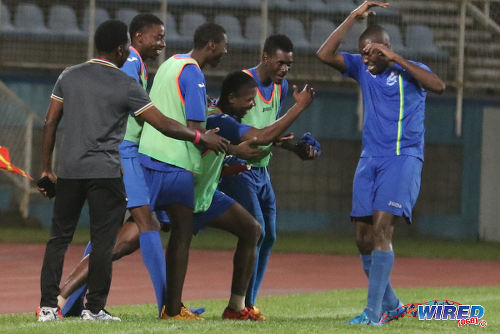 The result meant that Police remained unbeaten but also slipped two spots to fourth. And Civic got their first point of the season, as they leapfrogged Club Sando to ninth place in the 10-team standings.
Earlier, in the Couva double header, Ma Pau Stars continued their recovery from a 5-1 opening defeat to Police as they whipped St Ann's Rangers 3-0.

Rangers were plucky and ambitious but, against a Stars team that included three World Cup 2006 players and another five ex-Pro League champions and a former World Youth Cup goalkeeper, the underdogs were arguably beaten for know-how and decisiveness.
All three Stars goals involved coach Ross Russell's former World Cup players. Carlos Edwards, used at right back, chipped a free kick into the opposing area which captain Anthony Wolfe hooked into goal with an overhead kick in the 16th minute.
Five minutes later, Jason Scotland—like Edwards, a former World Cup and England Premier League player—doubled the advantage with a swivel and finish inside the Rangers box. And veteran poacher Kerry Baptiste, a former Pro league champion with San Juan Jabloteh and Joe Public who also has over 50 national caps to his name, made it 3-0 in the 81st minute with a simple tap in after a surging overlap by Edwards.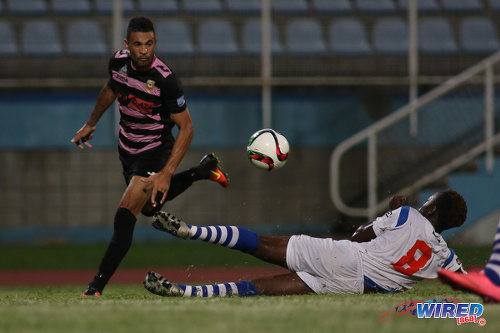 By then, Rangers were down to 10 players after referee Kelvin Smart ejected Devon Modeste for foul play in the 51st minute. Smart himself did not last the 90 minutes as, bizarrely, he motioned to fourth official, Dennis Changiah, to take his place in the 66th minute and headed straight to the tunnel.
Nobody dared leave early in the second affair between Civic and Police.
Police were in second place at kick off and facing the table proppers. But, in retrospect, there were early warning signs.
Hood started the 2016/17 campaign without last term's goal magnet, Makesi Lewis, who suffered a broken leg in pre-season. Yesterday, Police were missing Lewis' replacement upfront, Jameel Perry, as well.
And, by the 23rd minute, Police lost a third striker as Keion Wilson was taken off on a stretcher after coming out worse in a challenge with an opponent.
Disaster followed within seconds, as Civic Shaquille Stewart played a straight ball behind the Police defence, which Jamille Boatswain chased and rounded opposing custodian Adrian Foncette to score. And Police had not yet regained their composure when, in the 26th minute, Boatswain was beating his chest again as he pounced on a loose ball behind the dozy back four to beat Foncette again with a fine, predatory finish.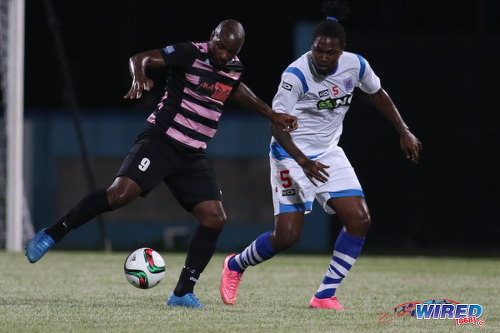 In the 29th minute, the "Lawmen" were gifted a chance to get back into the game as referee Rashby McPhee spotted a push by Civic custodian and captain Miles Goodman, during a Police corner kick, and pointed to the spot.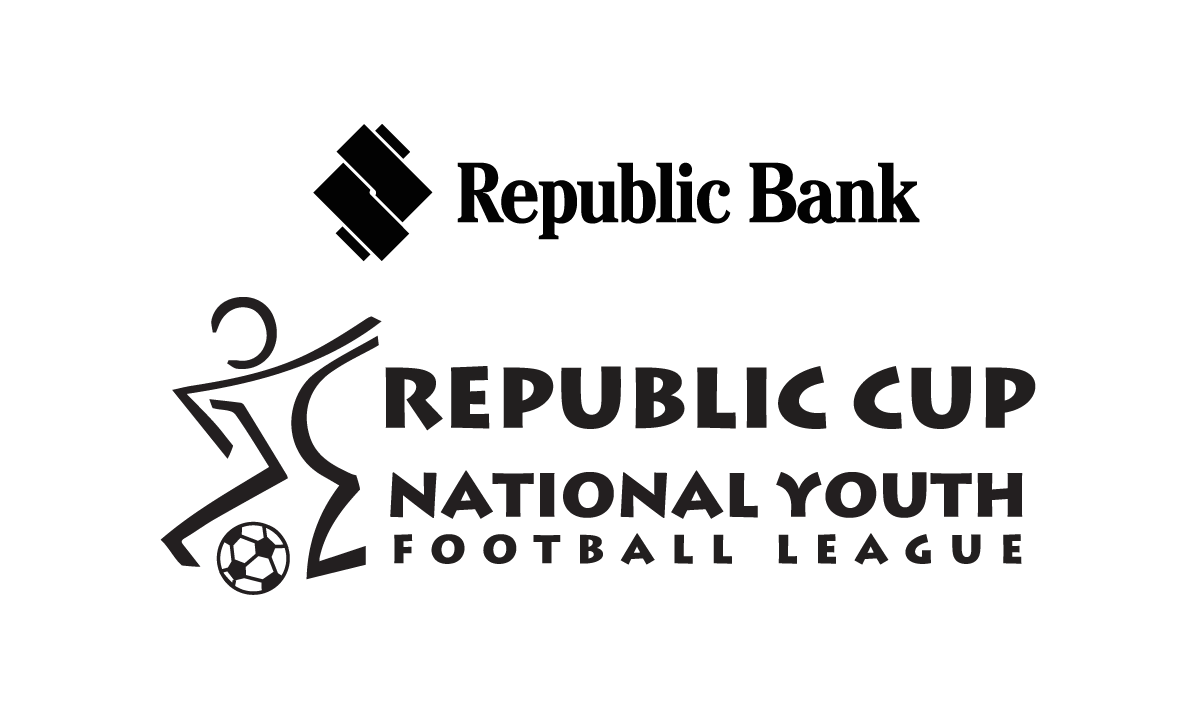 Police captain Todd Ryan does not miss many of those. But Goodman stayed on his feet as long as possible before diving to his left to deny Ryan's spot kick.
In the stands, a small but vocal band of Civic supporters were in ecstasy. Surely this was going to be Point Fortin's night.
Two minutes before the interval, Joshua Leach, who replaced Wilson upfront, halved the deficit for the Lawmen with a stunning left footed strike that Goodman got a hand to but still could not keep out of his top right hand corner.
It was Leach's debut league goal—cup goals notwithstanding—after two seasons with the club that offered precious few highlights so far. And it was the type of strike that could breathe life into a team.
In the 60th minute, Police defender Elijah Belgrave tested Goodman with a thunderbolt from over 30 yards and found that the goalkeeper had definitely lost his cloak of invincibility.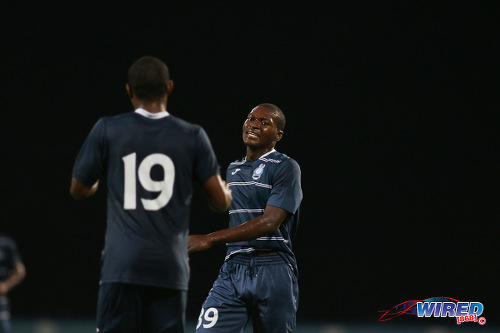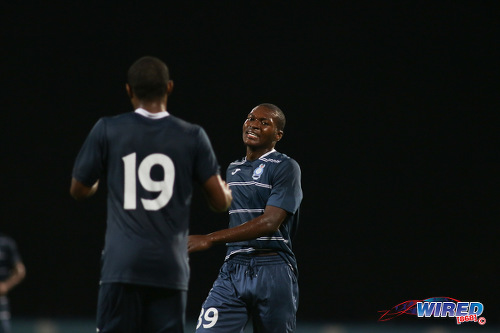 Goodman parried and, although he reacted smartly to stop Kadeem Riley's follow-up, he could not stop Police midfielder Kaaron Foster—another substitute—from slotting home the rebound to equalise.
For the final 30 minutes, the game looked more like an enthusiastic scrimmage at Mandela Park—"last goal wins!"—than a structured professional football match.
Leach hit the outside of the Civic post with a header in the 72nd minute, then Boatswain shot wide when clear through in the 80th minute. It was Leach's turn again in the 82nd minute and, this time, he nearly uprooted the upright with a right footed blast from the edge of the area, as the Civic defence backed away.
Hood was hopping, skipping and waving on the sidelines. It did not look as if anyone was coaching. Not that anybody could have brought order to the game at that point.
In the 87th minute, Police's third substitute, Micah Lewis, beat opposing right back Shevhon Abraham for approximately the 300th time in half hour and squared for Ryan who also slammed his shot off the bar. The ball dropped obligingly for Police midfielder Kenaz Williams who controlled, looked up and spliced his shot high and wide.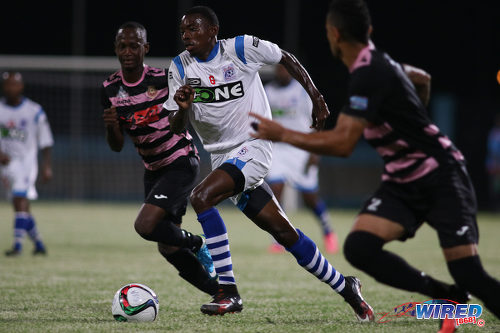 Hood spun around, kicked an imaginary ball into the covered stands and looked as though he was ready to storm out of the ground there and then. But he couldn't. Nobody could.
The score remained 2-2 at the final whistle with supporters almost as exhausted as the Civic squad clearly were. A classic of scintillating football? Not even close.
Roaring fun? Most definitely.
(Teams)
Point Fortin Civic (4-1-4-1): 22.Miles Goodman (GK) (captain); 13.Shevhon Abraham, 6.Shane Garraway, 2.Ancil Wells, 17.Kestwin Goolie (4.Keron Neptune 72); 12.Rondell Phillip; 8.Akeem Redhead, 23.Shaquille Stewart (99.Tereek Joseph 75), 14.Nicarlom Turton (9.Sylvester Teesdale 46), 11.Shaquille Dublin; 20.Jamille Boatswain.
Unused substitutes: 21.Callum Marshall (GK), 40.Tevin Moore (GK), 16.Tyrell Johnson.
Coach: Dick Furlonge
Police FC (4-2-3-1): 18.Adrian Foncette (GK); 6.Jibiri McDavid, 3.Ryan O'Neil (23.Micah Lewis 56), 20.Elijah Belgrave, 38.Nequan Caruth; 21.Todd Ryan (captain), 25.Kenaz Williams; 19.Christon Thomas, 10.Kareem Freitas (14.Kaaron Foster 26), 12.Kadeem Riley; 16.Keion Wilson (39.Joshua Leach 23).
Unused substitutes: 22.Theon Browne (GK), 5.Anton Hutchinson, 17.Dexter Alleyne, 29.Kadeem Hutchinson,
Coach: Richard Hood
Referee: Rashby McPhee
Man of the Match: Miles Goodman (Point Fortin Civic)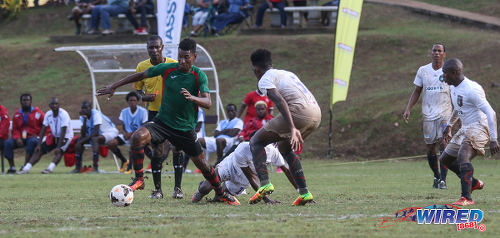 Pro League results
(Friday 14 October)
W Connection 2 (Shackiel Henry 50, Jamal Charles 70), Club Sando 1 (Kemuel Rivers 36) at Ato Boldon Stadium;
Central FC 4 (Marcus Joseph 13, 63, Jason Marcano 42, Darren Mitchell 90+1), Defence Force 1 (Hashim Arcia 57) at Ato Boldon Stadium;
(Sunday 16 October)
Morvant Caledonia United 2 (Kareem Joseph 45+3 pen, Akim Armstrong 72), San Juan Jabloteh 4 (Willis Plaza 2, 61, Adrian Reid 42 pen, Tyrone Charles 44) at Morvant Recreation Ground;
(Tuesday 18 October)
Ma Pau Stars 3 (Anthony Wolfe 16, Jason Scotland 30, Kerry Baptiste 81), St Ann's Rangers 0 at Ato Boldon Stadium;
Point Fortin Civic 2 (Jamille Boatswain 24, 26), Police FC 2 (Joshua Leach 43, Kaaron Foster 60) at Ato Boldon Stadium;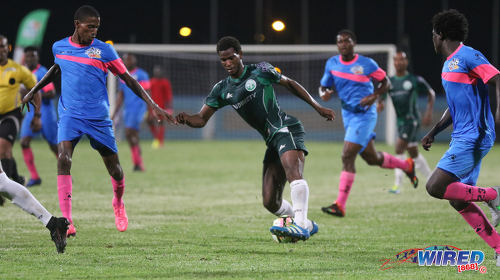 Upcoming fixtures
(Friday 21 October)
Club Sando vs Defence Force, 6pm, Ato Boldon Stadium;
St Ann's Rangers vs Police FC, 8pm, Ato Boldon Stadium;
(Sunday 23 October)
San Juan Jabloteh vs Ma Pau Stars, 5pm, Barataria Recreation Ground;
(Tuesday 24 October)
W Connection vs Point Fortin Civic, 6pm, Ato Boldon Stadium;
Central FC vs Morvant Caledonia Utd, 8pm, Ato Boldon Stadium.