Trinidad and Tobago can only look on aghast as a once beloved public figure hurtles towards the rocks and now looks certain to be divorced from a position that he truly cherished as much as we loved seeing him in it.
But enough about the break-up of "Brangelina". Anybody caught the latest on President Anthony "Pussyfoot" Carmona?
Well it appears that while the two island republic gets through the week with large and frequent bouts of tea sipping, "President Powers" prefers wine. And that's not the half of it.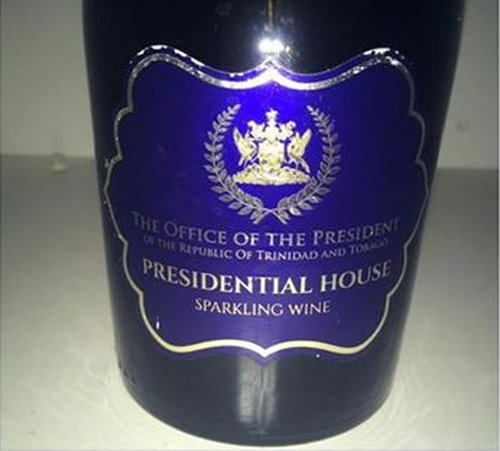 A bizarre photo which shows the seal of the Office of the President on a bottle of sparkling wine has sparked a furious conversation that probably won't help your digestive system much.
Is the Office of the President, packaging, selling or distributing wine? Wouldn't flesh-colour belts be more in line with the Carmonas' brand? Does Pussyfoot just like to see his label everywhere like The Donald?
Mr Live Wire understands that Government ministers, who also run thriving trades in second-hand vehicles, are furious at the possible implications. So far, Carmona has not commented on the furore although a non-reputable source from the Office of the President told Wired868: "Can't knock da hustle… On My Level… THat Part!"
University lecturer, author, blogger, radio talk-show co-host and Facebook bad-ass Rhoda Bharath spelt out the allegations against Trinidad and Tobago's Head of State in a Facebook Live webcast, which surprised many internet users who thought that function was designed to show off your Sunday lunch or moan about long queues.
In the old days, Bharath would have had to pass over her information to a media house in return for a 30-second soundbite to make her case to the public. Today, she can deliver her own newscast while showing off her bookcase and musical preferences and engaging "Nokio", "Phelps" and "Dennis" in running commentary.
There was a marked difference in the tone of the traditional and social media reports too.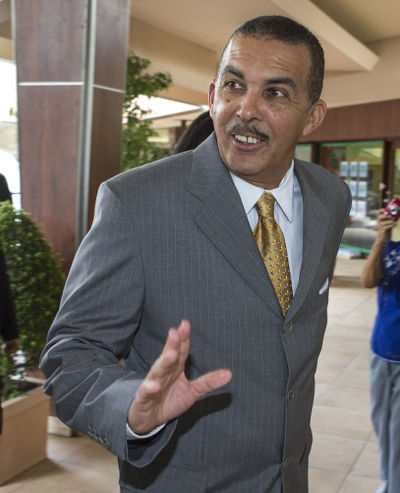 Old media excerpt: "Allegations of misspending: There is silence from President's House… about questionable spending."
New media excerpt: "You see when it comes to State funds and we tax dollars jumping up and wining going down the f**king road… We can't have the President running slack with we money!"
Ahem. Beat that for incisive commentary in your weekend column, Martin Daly SC!
Bharath mentioned the Auditor General's 2016 report on the President's House, which stated that: "There were 85 instances of incorrect classification of expenditure totalling TT$2,685,236.90 in contravention of Financial Regulation 65."
The Auditor General further noted that "TT$300,444.92 sampled from total purchases amounting to TT$685,469.22 for the President's household were not entered in the Inventory Register."
So what were these "incorrect classifications"? The Auditor General asked the President House's to clarify in a 15 March 2016 memorandum but no response was released.
Bharath attempted to fill the knowledge void by suggesting that they might be—according to alleged whispers—jewellery and toiletries among other unmentionables.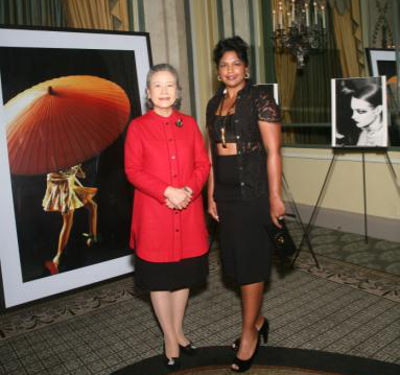 Trinidad and Tobago, she said, might now have State jewels. And President Pussyfoot's lifestyle is "Ova Dweet".
"When they demitting office, them jewels staying right there for whoever become President and President's wife," said Bharath. "That jewellery belongs to the State! I don't care if it is a Rattan's bracelet he buy for she, once it is tax money buy it that belongs to us!
"The President's wife must be 'Doh-Care-Gaza-Princess'. Because how you could be a person of principle and not turn around and tell your husband: 'No honey, buy it out of your salary'."
That is, of course, if the President did make such purchases And, for the record, Mr Live Wire does have his doubts as to whether Carmona indeed possesses jewels of any kind, let alone any that a future president might want to inherit.
And, to be as fair as possible to Reema Carmona, Mr Live Wire would also like to stress that the First Lady could not possible have Doh-Care-Gaza-Princess as a tattoo on her person. We would have seen it already.
Still, it appears that another Trinidad and Tobago public figure has to answer questions on the possible misappropriation of funds.
Or, as Bharath succinctly put it: "People who not supposed to be f**king up with we money, f**king up with we money…"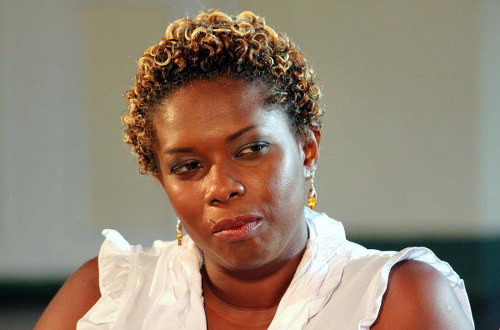 What else is new. Been there, bought the tee-shirt with a bounced cheque.
However, President Pussyfoot clearly has a new new media sparring partner. And star comedian Rachel Price might have to make room on her throne as the undisputed queen of the video blog.
Waaay sah. What kinda Kia Ranking thing you on, Rhoda?!