The pride of Trinidad and Tobago is coming home! Three cheers to the Chairman Emeritus of ANSA McAL, Dr Anthony N Sabga, ORTT.
Or, as his beloved staff probably refers to him: Chairman Emeritus of ANSA McAL, Dr Anthony N Sabga, ORTT.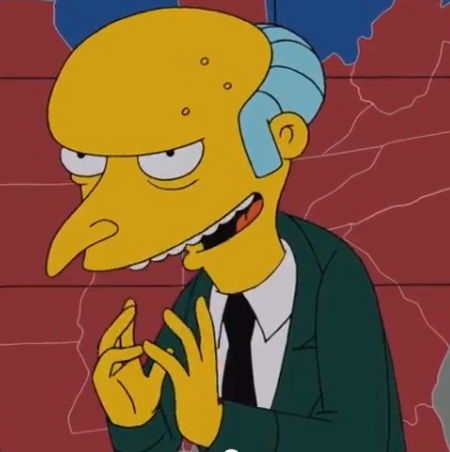 (God help the receptionist who has to get his entire title out before Sabga gets to the elevator).
Sabga has long been Trinidad and Tobago's outside man. And by that Mr Live Wire means that he helps himself to our goodies, never invites us to his house, and only sporadically leaves us some money on the dresser.
But, this morning, good ole Tony warmed our hearts by putting in a bid to purchase the country's highest national award, the Order of the Republic of Trinidad and Tobago Medal, which was awarded posthumously to late union leader Adrian Cola Rienzi but is now up for sale on eBay
"ANSA McAL has decided to place the bid of US$25,000 to ensure that this historic piece of Trinidad and Tobago," stated a release from the company, "is duly returned to our nation in preservation of its bestowed honour and dignity."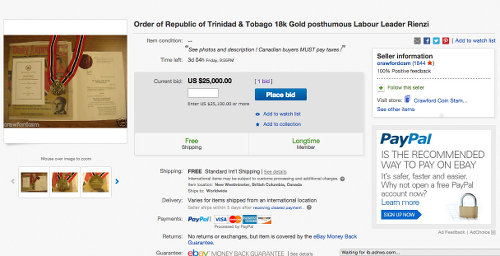 Mr Live Wire cannot confirm that Slinger Francisco heard about Sabga's generosity and immediately changed his name to "The Mighty Order of the Republic of T&T" in the hope that the business tycoon would pay his medical bills.
Well, since the "Mighty Sparrow" also has a ORTT, I suppose he should make Sabga an offer for it. But I digress.
"Our Chairman Emeritus of ANSA McAL, Dr Anthony N Sabga, ORTT, was himself a proud recipient of the Order of the Republic of Trinidad and Tobago (ORTT) medal in 2011," stated the ANSA McAL release, "so we understand the significance and patriotic pride to have such an honour bestowed upon any citizen."
And Sabga would be damned if a fellah who was bidding for Star Wars collectables last week, somehow ends up with a replica of his jewellery.
Sabga's move in the eBay market should be a relief for President Anthony Carmona, who said the act of putting the "sacrosanct" ORTT for sale, offended his patriotism and exposed a raw nerve.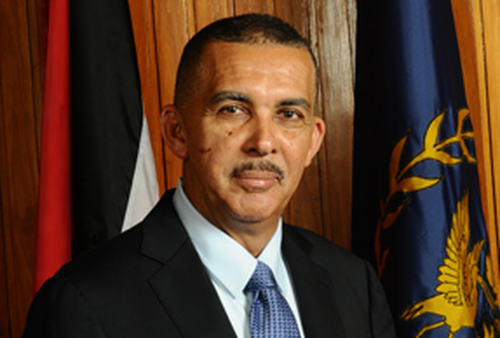 "I am very much distraught at the prospect of someone peddling the symbol of our national honour and pride," stated a release from Carmona. "The Order of the Republic of Trinidad and Tobago is not a rag doll that is disposable…
"My humble admonition and entreaty to whoever is responsible for the intended sale of the ORTT medal, You cannot do this to us."
Lord Pussyfoot ent get so vex since Rachel Price did a Joan Rivers impression on his wife's attire.
Mr Live Wire cannot confirm whether, in an effort to capitalise on Carmona's outspoken mood, he asked Prez: You not angry about Marlene too?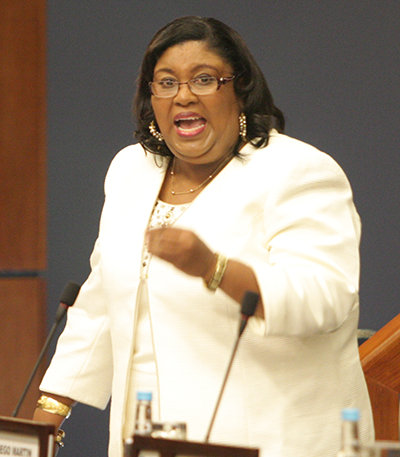 And Live Wire certainly cannot confirm whether Carmona replied: Why? She cut my housing allowance?!
In any case, let it be known that Trinidad and Tobago is a proud, independent nation that is not for sale! Unless, of course, the prospective buyer is SIS, OAS, FIFA, Ish or Duprey.
Mr Live Wire cannot confirm that Nobel Prize winning writer VS Naipaul heard that an unabashed, hard-nosed capitalist was purchasing an award given to one of the country's renowned union leaders and laughed himself unconscious.
Pay him no mind, Tony. Haters gonna hate.
We love you now. We even love CNC3 again, although we really wish they would keep their fake babylon off real crime scenes.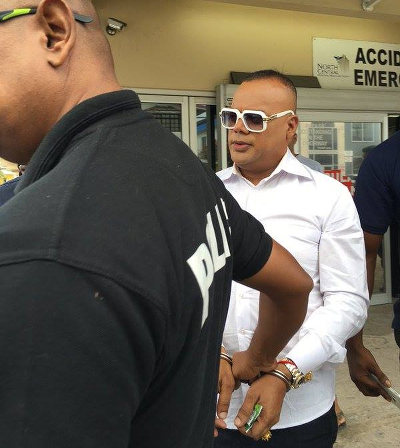 One question though, Tony.
Far be it for a small businessman like Mr Live Wire to give pointers to an experienced business magnate like yourself. But don't you think you should have waited until after you won the bid for the ORTT before announcing its value to you and the country?
Sabga might be a great businessman but he probably starts sweating profusely and rubbing his head when he is dealt a jack in All Fours.
Trinidad and Tobago needs to get the ORTT back, if only to prove we can recover misappropriated goods from overseas and Canada in particular. After this test run, Calder Hart is next!
So, fingers crossed that nobody gets any bright ideas—after seeing the publicity generated by this noble effort—and puts in a rival bid of US$25,100.

And Mr Live Wire is looking straight at you, TV6! Don't be on no ranking thing again, eh!
One is one.