Former National Operations Centre (NOC) executive director Garvin Heerah shares his concerns on the fate of the Trinidad and Tobago citizens detained in Turkey on suspicion of terrorist connections:
"We're becoming more effective at limiting travel," warns an analyst with the Washington DC-based The Study of War on Terrorism, "but if we're not pairing that with increased monitoring after someone's been prevented from travelling, then that could lead to an increase in lone wolf attacks at home."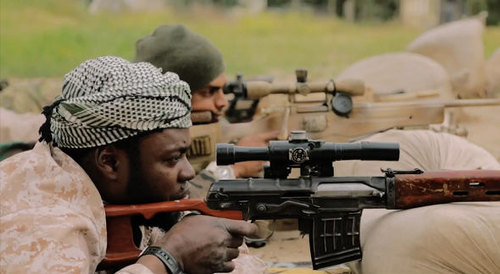 The recent utterances by the Attorney General and the Minister of National Security concerning the successes scored in the anti-terrorism offensive and the Turkey Nine respectively do not reassure me.
They do suggest that the government may be moving in the right direction but it remains clear that there is much more work to be done regarding the terror threat. We have to stop merely talking the talk and start walking the walk. We must ramp up the protection of our borders and of all state infrastructure against the threat of terrorism.
We have to reinforce our financial intelligence platforms both in terms of investigative capacity and of information gathering, overtly as well as covertly. And there is now a more urgent need to seek increased dialogue with foreign counterparts and stakeholders, setting up partnerships and joint operations with these countries.
The same way an international partner takes an interest in T&T nationals and events in our country, in that same way we need to take an active interest in potential threats and high-risk nationals of other countries. This is essential since the recruitment process, especially via cyberspace, depends on international links and often involves significant participation of OCGs (organised crime groups).
There has been growing concern among ordinary people in T&T regarding nationals who have ventured to Turkey and Syria to participate in the ISIS-led war. The citizenry knows, albeit merely intuitively, that these foreign fighters represent a major terrorist threat to T&T and to the Caribbean.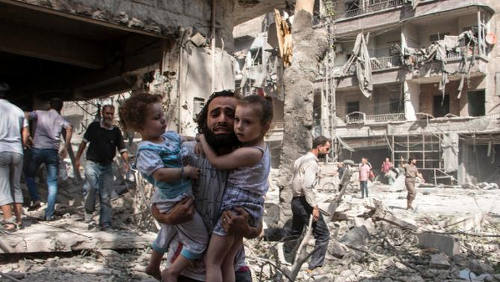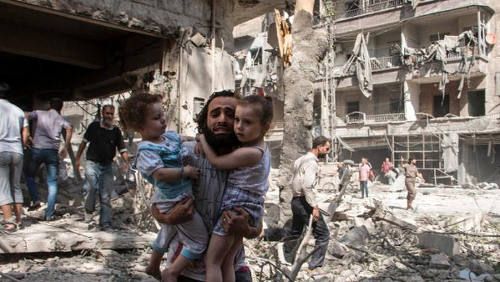 They know for a fact that these foreign fighters are trained in handling weapons and explosives and can—on their return to their home countries—plan and execute terrorist acts or set up new terrorist cells, recruit new members and/or provide funds for terrorist acts or movements.
The AG and the MoNS must, therefore, tell us whether the Turkey Nine are soldiers trained in warfare and, if yes, whether we are comfortable with the possibility of these trained soldiers returning unchallenged to the country.
For what message, I ask, are we sending to the wider international community if we give the impression that there is nothing we can do simply because these guys, potential terrorists, were born here?
And there is more. Although security crackdowns are stemming the flow of would-be jihadists into Syria and boosting the US-led coalition's effort to defeat ISIS militarily, there is a growing number of ISIS supporters who never make it to Turkey or Syria but who are nonetheless potentially very dangerous at home.
Is it not a fact that the militant group's leadership has repeatedly called on supporters who are unable to make hijrah to Syria to carry out attacks in their home countries? Have we not seen the devastating effects that the response to those calls have had on countries like France, Belgium and Germany?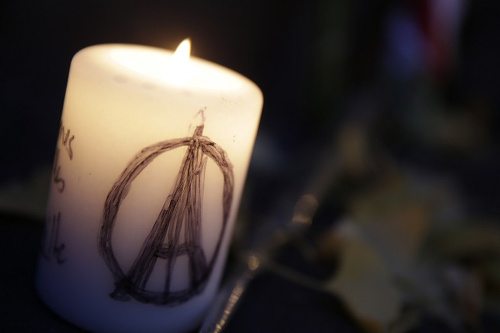 So we are living in a fool's paradise if we genuinely believe that we in this country or in the region are somehow immune.
The citizenry knows as well that the evil plaguing us in the form of rampant crime may well be transnational organised crime in disguise, meaning that terrorism and foreign fighters cannot be far away. And they know too that anyone, here or abroad, who is attempting to sell us a different reality about the real danger posed by these twin evils is either simply deluding himself or attempting to delude us all.
There can be no doubt that this issue is quite literally a matter of life and death and is much too serious for us to be playing politics with it.
These foreign fighters are individuals who feel strongly motivated enough by something to put their very lives at stake and join an insurgency abroad. Their motivation is rarely ever mere material gain; for by far the vast majority of them, the primary motivation is either ideological or religious or both.
The International Centre for Counter Terrorism has concluded that the citizenship of foreign fighters is not a relevant criterion for identifying someone as a foreign fighter. Foreign fighters are, we are told, "violent extremists who leave their countries of residence with the aspiration to train or take up arms against non-Muslim factions in jihadi conflict zones."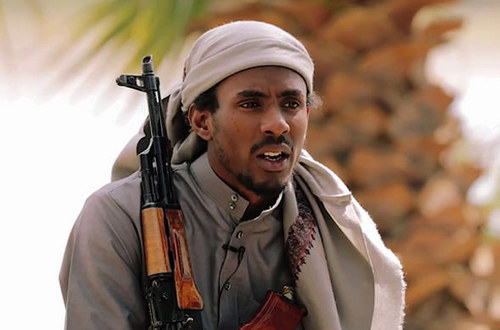 "In many cases," the statement continues, "these foreign fighters (…) are part of a wider diaspora or generation of fundamentalists."
One of the major resolutions of the United Nations Security Council resolution 2178 (2014)—to which Trinidad and Tobago is a signatory—urges member states to: "consistent with international human rights law, international refugee law, and international humanitarian law, prevent and suppress the recruiting, organizing, transporting or equipping of individuals who travel to a State other than their States of residence or nationality for the purpose of the perpetration, planning, or preparation of, or participation in, terrorist acts or the providing or receiving of terrorist training, and the financing of their travel and of their activities."
It also enjoins—but does not require—Member States to: "without prejudice to entry or transit necessary in the furtherance of a judicial process, including in furtherance of such a process related to arrest or detention of a foreign terrorist fighter, (…) prevent the entry into or transit through their territories of any individual about whom that State has credible information that provides reasonable grounds to believe that he or she is seeking entry into or transit through their territory for the purpose of participating in the acts described (above), including any acts or activities indicating that an individual, group, undertaking or entity is associated with Al-Qaida (…) provided that nothing in this paragraph shall oblige any State to deny entry or require the departure from its territories of its own nationals or permanent residents."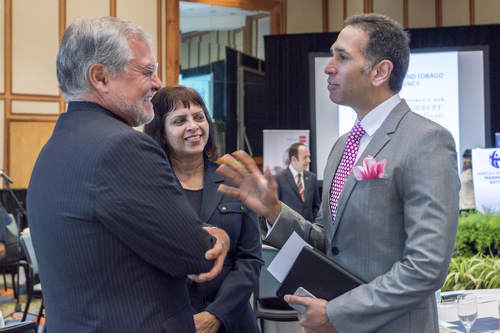 The government needs to be guided specifically by the last clause, and as a result there needs to be a concentrated effort by the lead agencies of government.
Much as we respect the intelligence and subsequent investigations that would have triggered the directives that led the Turkish authorities to detain the Turkey Nine, if they are deported back here, we may not deny them re-entry into their own country.
But the obvious legal limitations notwithstanding, we need to make clear our resolve to take a firm, unambiguous stand in the global war on terrorism. And that means—it seems to me—continuous, zealous liaising with authorities not just in Turkey but in all our international partner countries involved in information and intelligence sharing regarding terrorism with a view to discovering whether any of our own laws have been breached.
The poet has long ago warned us that no man is an island but the relevant 21st Century reality is more prosaic.
No island, it says, including a twin-island state, is man enough to single-handedly manage the very real and present danger that is international terrorism.