If Wayde van Niekirk didn't exist, Jacques Rogge would have invented him.
"We have just witnessed," the radio commentator calling the 100m final at the Olympic Stadium in Rio on Sunday evening told the listening world, "one of the greatest if not the greatest achievement in the history of sprinting."
"He is," he added—and the emphasis is his not mine—"a legend!"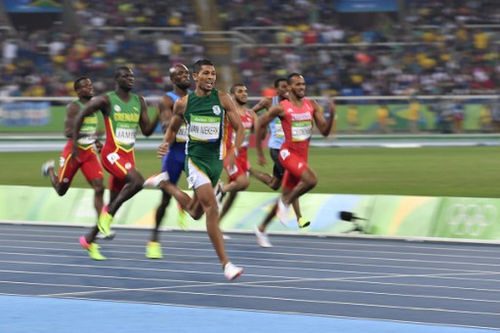 It was a reminder of how exactly four years ago last Wednesday the former International Olympic Committee (IOC) president told the record-breaking sprinter that he was "an icon (…) not a legend."
According to Rogge, who represented Belgium in sailing in three Olympics, true Olympic success can only be achieved over a long period. Britain's Ben Ainslie, "the greatest sailor of all time," won his fourth gold medal at the London Games, and British rower Steve Redgrave, winner of gold medals at five consecutive Olympics, had both earned legend status.
But not you, Usain, not yet. Hold your horses.

This is after Beijing where the speedster had added his name to the long list of men of colour who had, on every occasion but two since Jesse Owens in 1936, run away with the 100m title.
And, added, for good measure, gold in the 200m and the 4 X 100m relay, all three wins coming in world record time!
And after he had repeated the feat in London, becoming only the second man­— and the fifth athlete—to win successive golds in the Olympics' blue riband event.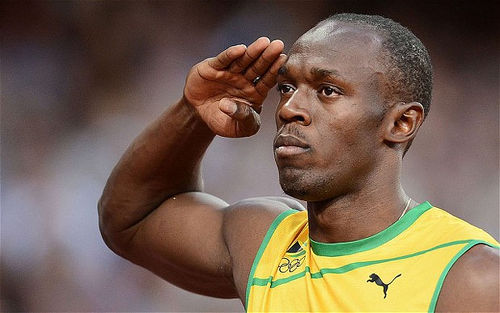 For what you have done to count as "a great achievement," Rogge explained, "You have to be there, you have to be at the top for almost 20 years."
I don't expect Mark Nicholas (of "These West Indians have no brains" fame) to agree but I'm pretty sure Rogge would not have hesitated to accord Valeriy Borzov legend status if Hasely Crawford hadn't denied him gold in Montreal in 1976.
I'm sure he's never disputed Michael Phelps' claim to Olympic greatness, even before the super-swimmer had added the five Rio golds. And he's very sure about Larry Bird and Rory McIlroy; Michael Jordan and Tiger Woods? Well, perhaps…
But back to Bolt. In Beijing, after he had begun to thump his chest in victory before crossing the 100m finish line, Rogge waded into the sprinter for "showboating" and "disrespecting" his fellow competitors.
Predictably, the comments struck no responsive public chords, with both the Beijing and London crowds subsequently calling for more rather than less of Bolt's "showboating".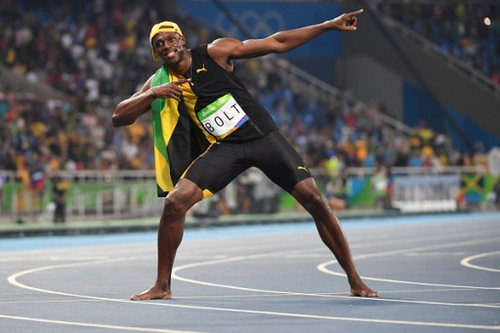 In Brazil, Bolt continues to be immensely popular. He has been loudly cheered every time he took to the track while the USA's Justin Gatlin, the man considered to be his main sprint rival, was often booed by elements in the crowd.
And the American's discomfiture showed in his hasty withdrawal from the track every time his race was finished and in the twitching in his face muscles while the eight finalists were waiting on the starting line for the announcer to introduce them.
It showed too in his oblique response to statements by American swimmer Lilly King that he should not have been allowed to run at the Games.
Pointing out irrelevantly that King "does swimming, not track and field," Gatlin sought to justify his presence in the field.
"I've worked hard just like everybody else," he said, "I get tested just like everybody else. And I'm back here…"
"…clean as a whistle," he omitted to add. Maybe because he would have been hard-pressed to keep a straight face.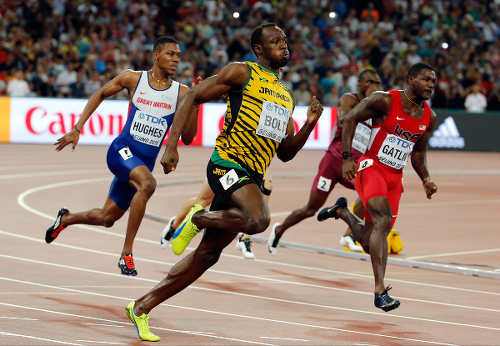 Rogge, the Belgian despot, has not commented on the drug cheats issue. And he has, perhaps wisely, remained well below the radar.
But with the Jamaican champion threatening to make him eat his intemperate words and look more like the heehaw he sounded like to most people's ears, he is now putting all of his eggs in the South African basket. It wouldn't have been a major surprise to discover that he was considering the Tonya Harding option.
However, Van Niekirk's emergence has reassured him that there is now a man in the field capable of eclipsing Lightning. And becoming, even though well short of Rogge's 20-year qualifying time, an indisputable living legend.
The flying Dutchman, who sprinted the full 400 metres to eclipse Michael Johnson's 17-year-old seemingly untouchable record, may now carry the hopes of Rogge and those of his ilk on his clearly able shoulders.
Van Niekerk will not challenge Bolt in the 200 metre final in Rio de Janeiro. But, even if he had done so and—horror of horrors—somehow managed to stop Bolt from capturing his third triple crown, the Jamaican's name would already be writ large in the history of sprinting.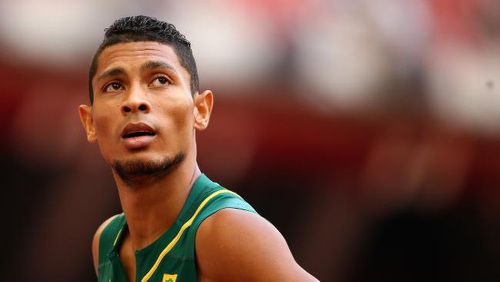 And, space permitting, Rogge's may just make the fine print, à la Malcolm Nash getting his name in the footnotes of cricketing history because Garfield Sobers smashed him for six sixes in a single over.
Who knew, after all, that Rogge had represented his country at the Olympics? More to the point, who cares?
On a scale of zero to 10, what are Rogge's chances of being able to open a personal account in your memory bank? No better, I venture to suggest, than West Indies Cricket Board President Dave Cameron's chances of getting access to a box in the aforementioned bank ahead of Brian Lara.
Although I feel pretty certain that you couldn't convince either man of that. The Lords of the Rings in particular and sport administrators in general almost always come to believe that they are synonymous with their sport. Joao Havelange and Sepp Blatter are perhaps the best examples but Juan Antonio Samaranch and Frère Jacques really aren't far behind.
So let's end with a quick survey. In 1936, when Hitler's Berlin hosted the Olympic Games, who was the IOC president? You've no idea, do you?
But I'm sure you know that Jesse Owens won gold in the 100m and the long jump.
Let's try another one on for size: Who won gold and bronze in the 200m in Mexico in 1968 and then raised Black Power salutes on the podium? Easy ky, right? Tommie Smith and John Carlos.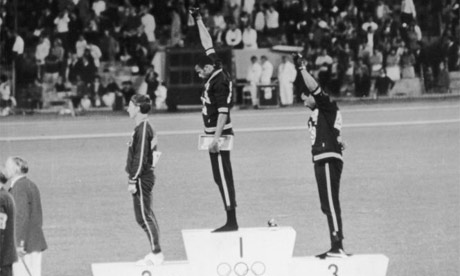 And who was the IOC president at the time? Do you think you're duncy because you don't know the answer, hoss?
One last one: in 1972, when the Black September terrorists stormed the Olympic Village and took nine Israelis hostage, who was the IOC president? You've no idea, do you?
But tell me, what was the name of the man (not "of African heritage") who won the 100m in that year? Nah, Alan Wells won in 1980. It was Borzov, the same one who Crawfie and Don Quarrie beat into third in '76.
So it's pretty clear that, long after the ex-president's would-be de-ROGGE-atory comment has been forgotten, people will still be talking about UB's exploits in Beijing, London and Rio. But I don't think that, at the end of Sunday's victorious relay final leg, we shall see Bolt whip a sheet of paper from under his top with a scribbled message "YEAH JR. TALK NAH" on it.
We shan't. For starters, the Jamaican speedster is way more secure than was the former West Indies wicketkeeper.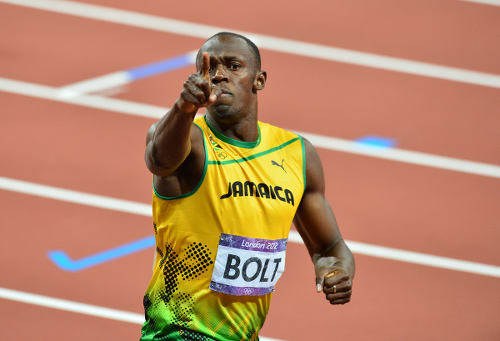 And it is also true that Lightning has been completely untroubled by the ex-president's foolish statements. His attitude in the four years since Rogge attempted to diss him can be summed up in four famous words uttered by another famous West Indian icon.
Let the jackass bray.