Sports and Games FC Santa Rosa continued their brilliant start to the National Super League (NSL) Premiership Division season as they handily took care of defending champions Defence Force by a 4-1 margin at the Marvin Lee Stadium in Macoya yesterday.
The Army/Coast Guard combination wrapped up their 2015/16 Premiership title with a thumping win over Stokely Vale FC at the same Macoya venue a few months ago. But yesterday they were second best to a rejuvenated Santa Rosa outfit which sits at the top of the Premiership table.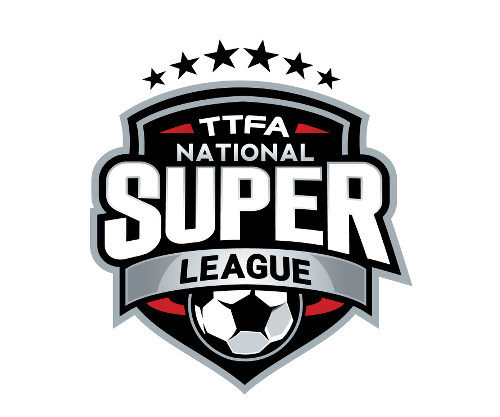 Veteran marksman Josimar Belgrave, who was voted among the Premiership's top five players of the year last season, got Army off to a solid start with a goal after 16 minutes. But Belgrave's joy was short lived as the "Big Cannons" of Santa Rosa came firing back with first half goals by Rashad Griffith and Keron Clarke.
Coach Keith Look Loy's Big Cannons stretched their lead, five minutes after the restart, as Clarke notched his second goal of the evening. And Santa Rosa sealed their impressive win in the dying stages of the game, as midfielder Keston "Zico" Henry applied the icing on the cake in second half stoppage time.
Santa Rosa currently lead the 14-team table with 17 points through eight games, but cannot rest on their laurels as both Petrotrin Palo Seco and WASA FC trail them by only one point.

Petrotrin also had an impressive win to boast about, as they thumped last year's Championship winners, Queen's Park Cricket Club (QPCC), by a 4-1 margin.
Petrotrin's 4-1 success seemed much simpler than Rosa's as the southern team belted four unanswered first half goals past the QPCC custodian. Cory Cyrus was the chief destroyer as he helped himself to a pair of goals in the 34th and 41st minutes. The "Parkites" were able to register a goal shortly after the restart through Jared Bennett, but it was a mere consolation.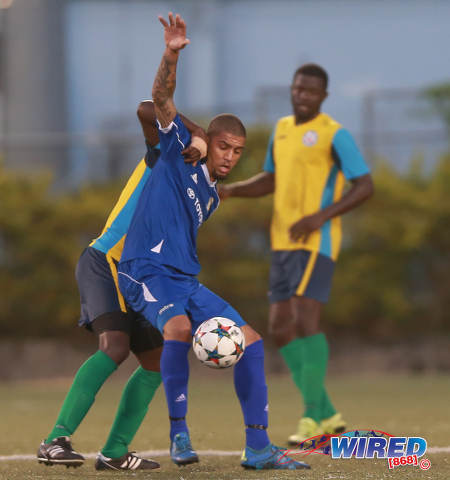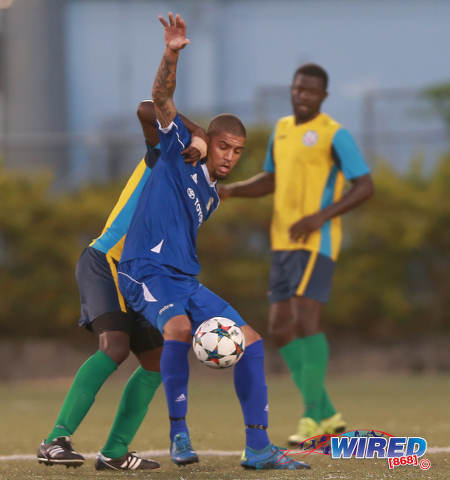 QPCC treated fans to some free-flowing football en route to their Championship triumph last season, but they have found the going much more difficult in the NSL's top tier as they only have six points to show after eight matches.
WASA's game against Real Maracas FC was no stroll in the park, but the "Water Boys" showed their grit and efficiency in defence, as they squeezed a 2-nil win thanks to late second half items by Nathan Julien and Glen Walker.
Matura Re United also showed their intent to stay near to the summit of the table as they defeated Club Sando Moruga by a 2-1 margin to jump to fourth spot. A goal in either half by Kerin Vincent ensured that Club Sando left Matura pointless; Sando also slipped to fifth place in the process.
Elsewhere, Guaya United and Police FC both notched their second wins of the young season to jump to seventh and ninth spots respectively. The teams will have a chance to rectify their indifferent starts to the season when they square off at the St James Barracks from 4 pm on Sunday afternoon.
Meanwhile in Tobago, Bethel United notched their first win of the season as they defeated rivals 1976 FC Phoenix by a 2-1 margin. Former Club Sando striker and Trinidad and Tobago Beach Soccer standout Kevon "Showtime" Woodley grabbed the eventual game winner for Bethel with a strike in the 35th minute.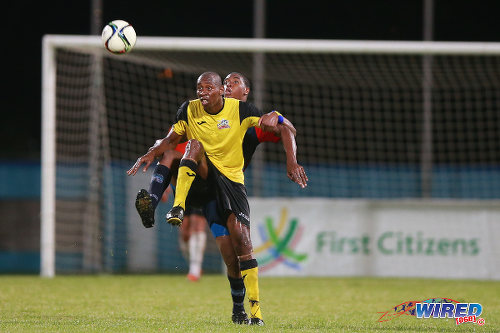 NSL Championship Division results
(Saturday 30 July)
Barrackpore United 3 (Keion La Rode 10, Mikheil Peters 60, 80), Youth Stars 2 (Hakeem Legall 48, Raoul Trotman 74), Barrackpore Recreation Ground;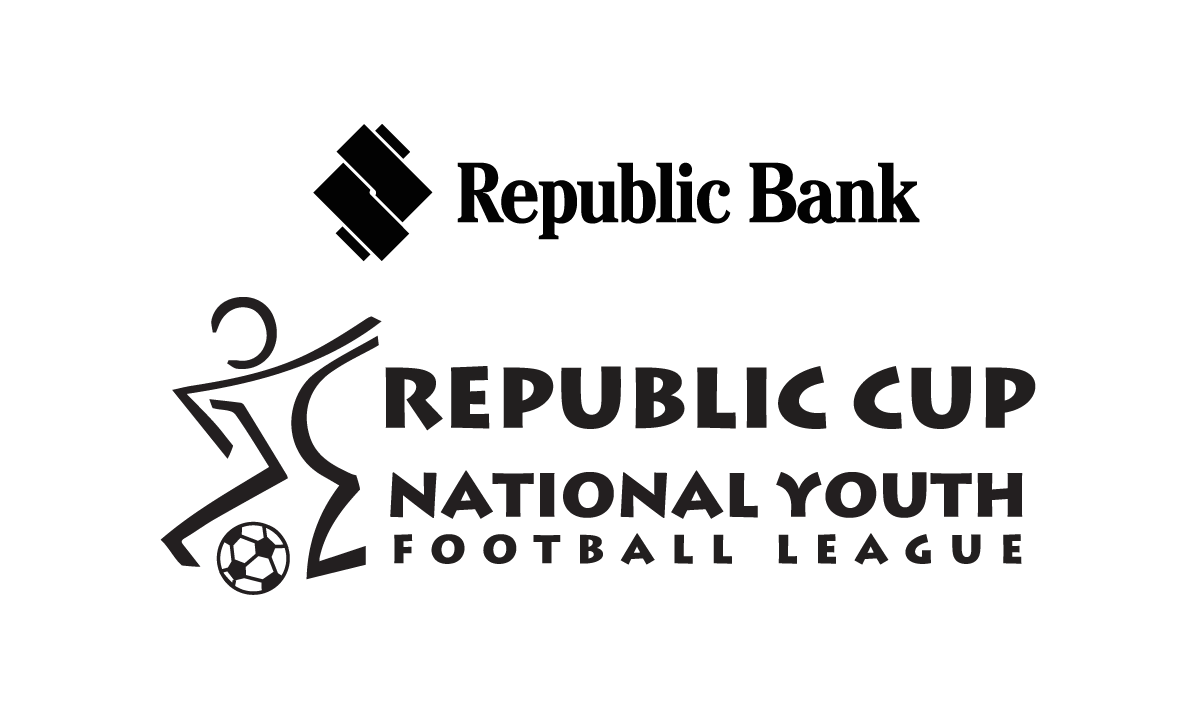 Cunupia FC 5 (53, 56, 67, Michael Yaw Darko 71, 79), Central 500 Spartans 1 (Donovan Derrick 22), Ato Boldon Stadium;
Carenage United 2 (Kathon St Hillaire 61, Anthony Penn 80), T&T Prisons FC 2 (Roland Hamilton 73, Seon Jack 81);
Saddle Hill Hotspur 2 (Cyrano Glen 38, Kevon Durham 83), UTT 5 (Kevaughn Connell 2, 84, Isaiah Mejias 18, Theon James 43, Dillon Bartholomew 87);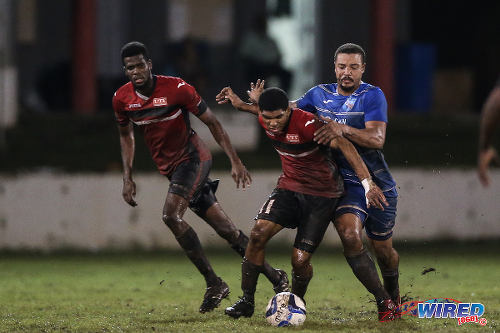 NSL Premiership Division results
(Sunday 31 July)
Sports & Games Santa Rosa FC 4 (Rashad Griffith 25, Keron Clarke 35, 50, Keston Henry 90+3), Defence Force 1 (Josimar Belgrave 16), Marvin Lee Stadium;
Bethel United 2 (Aaron Quashie 21, Kevon Woodley 35), 1976 FC Phoenix 1 (LeJandro Williams 83), Mt Gomery Recreation Gorund;
Siparia Spurs 2 (Keston London 52, Andy London 70), Police FC 3 (Colin Williams 28, 90, Jason Boodram 39), Irwin Park, Siparia;
Petrotrin Palo Seco 4 (Romauld Aguillera 30, Cory Cyrus 34, 41, Angus John 43), QPCC 1 (Jared Bennett 46), Palo Seco Velodrome;
Guaya United 2 (Desta Francis 13, Kevin Jagdoesingh 55), Marabella Family Crisis Centre 1 (Kierron Mason 73), New Lands Ground, Guaya;
WASA FC 2 (Nathan Julien 84, Glen Walker 90+3), Real Maracas FC 0, WASA Compound, St Joseph;
Matura Re United 2 (Kerin Vincent 16, 85), Club Sando Moruga 1 (Nigel John 60), North Eastern Recreation Ground;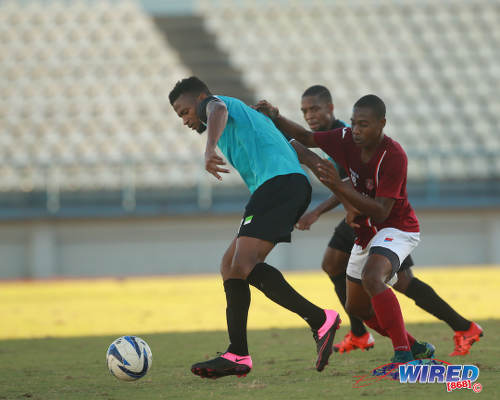 NSL Championship Division Fixtures 
(Saturday 6 August)
Barrackpore United vs UTT, 4pm, Barraackpore Recreation Ground;
Saddle Hill Hotspur vs T&T Prisons, (Time and venue to be determined);
Petit Valley/Diego Martin United vs Cunupia FC, (Time and venue to be determined);
Youth Stars vs Central 500 Spartans, 5pm, Cyd Gray Complex, Roxborough;
Carenage United are on a bye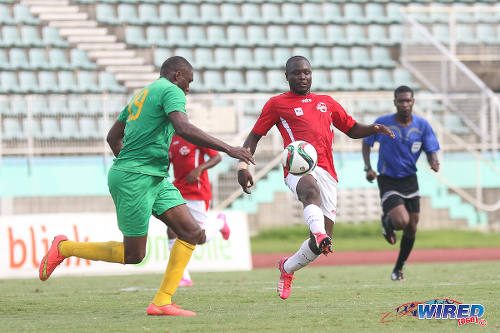 NSL Premiership Division Fixtures 
(Sunday 7 August)
1976 FC Phoenix vs Petrotrin Palo Seco, 5pm, Canaan Recreation Ground;
Police FC vs Guaya United, 4pm, St James Barracks (Inside);
Real Maracas vs Club Sando Moruga, 5pm, Maracas Valley Recreation Ground;
Defence Force FC vs Bethel United, 4pm, DFHQ, Chaguaramas;
Sports & Games FC Santa Rosa vs Siparia Spurs, 5pm, Marvin Lee Stadium;
QPCC vs WASA FC, 4pm, St Mary's College Ground;
Marabella Family Crisis Centre vs Matura Re United, 4pm, Mannie Ramjohn Stadium training field.