Eighteen year old star Trinidad and Tobago gymnast Marisa Dick was arguably the second most secure person in the country yesterday, as she attended a Trinidad and Tobago Gymnastics Federation (TTGF) press conference with more than double the police security detail of Opposition Leader Kamla Persad-Bissessar.
Only Prime Minister Dr Keith Rowley was likely to be as well guarded yesterday.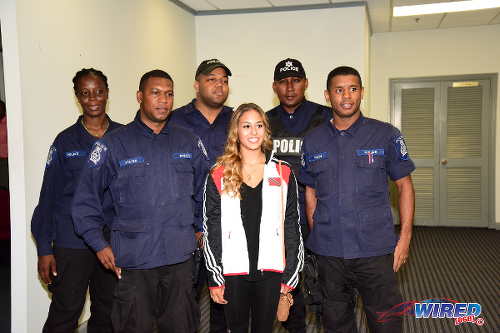 Dick, who secured a spot for Trinidad and Tobago at the Rio 2016 Olympic Games, had five policemen in tow when she appeared at yesterday's press conference at the Chamber of Commerce in Westmoorings.
The policemen were assigned due to alleged death threats that the star gymnast, who was born in Canada but has dual citizenship, received since she controversially replaced Thema Williams at the Rio Test event on April 17.
However, at least one gymnastics insider doubted whether Dick was directly threatened at all, with TTGF president David Marquez apparently bearing the brunt of the vitriol.
Former National Security Minister Gary Griffith said he felt the large police presence was highly unusual.
"There is no structured number (for police security), it is based on the threat assessment of the individual," Griffith told Wired868. "So it will always vary. (But) there is no threat there that she should have security wrapped around her. That has to be more cosmetic than anything else.
"It must have been done to look good. I can't see why she should have more security than (Opposition Leader) Kamla (Persad-Bissessar) or (National Security Minister) Edmund (Dillon) or even the AG (Faris Al-Rawi)."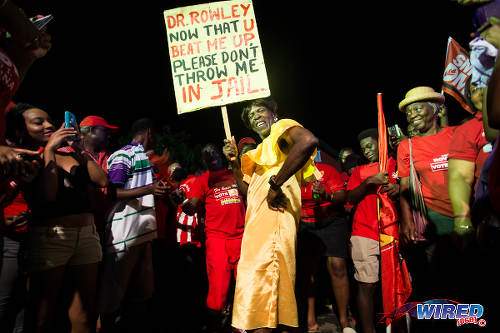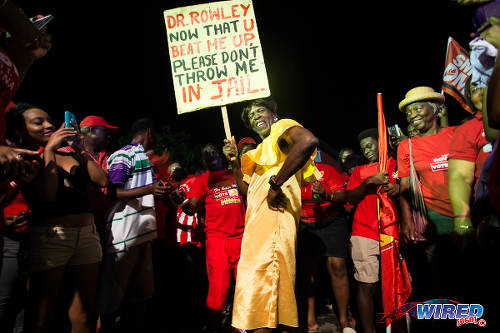 Griffith gave examples of police details assigned to ministers who received death threats during his tenure, as well as to the opposition leader.
"Under the People's Partnership, there was a threat assessment and (Roodal) Moonilal had an officer assigned," said Griffith. "That was one officer. McLeod also had one officer assigned him at one point…
"Then there was a situation with the leader of the opposition. That person could be in a position where nearly half of the country wouldn't like you and there would be businessmen who could lose millions because you are targeting their contracts and so on.
"I set a precedent where the opposition leader would have (at least) two special branch officers at any one time."
Griffith said the case for his own detail was different. The former minister was instrumental in shutting down the controversial Life Sport programme, which funnelled millions of dollars into the hands of alleged gangsters, including Jamaat-al-Muslimeen member Rajaee Ali, who is now imprisoned and awaiting trial for the murder of attorney Dana Seetahal.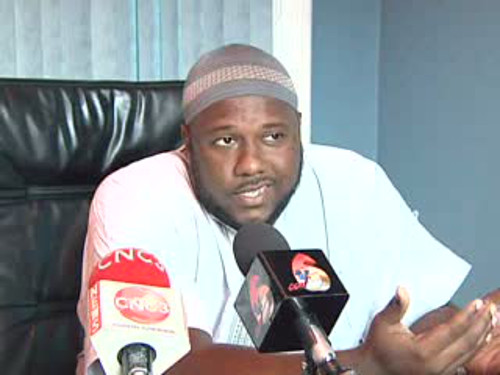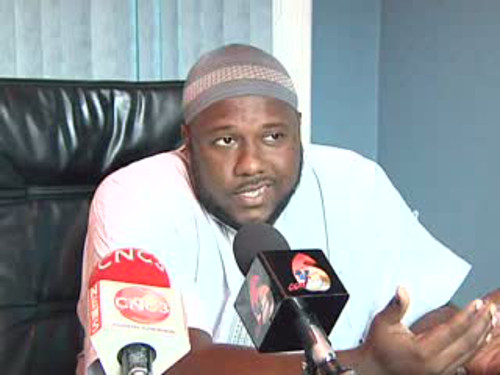 At the height of Griffith's "war" against multiple gangs throughout the country, he was guarded by four policemen.
"There were National Security ministers who did not need any security because they were giving gangs contracts to raise money and so on," Griffith told Wired868. "I was different because I was bold enough to shut down an institution that was giving money to gangs. So I was stepping on the toes of gangsters.
"There was a clear and present danger in the case of what I was doing. At any one time, I would get up to four officers."
Griffith said it was only if he was going for a walk around a hot spot like Laventille and Maloney, after an explosion of gang violence, that he would take closer to 10 or 12 policemen. So he said Dick's detail raised eyebrows.
It is uncertain as to who assigned that many policemen to Dick and the TTGF for a press conference.
A source at the Ministry of Sport revealed that TTGF general secretary Elicia Peters Charles called the facility manager and requested to use the Hasely Crawford Stadium for its press conference. But only if the gymnastics board was guaranteed police protection.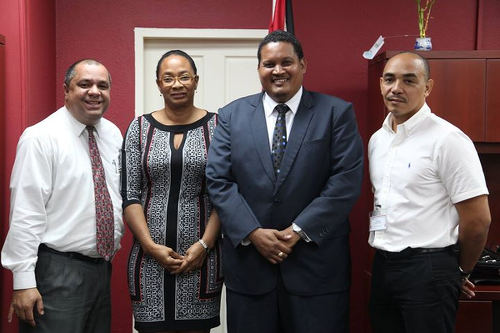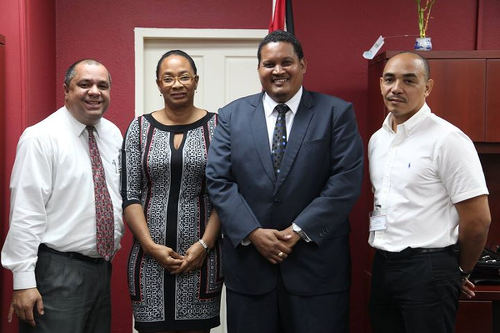 "She said the only way they would have the press conference at the stadium was if there would be security," said the source, who spoke on condition of anonymity. "I understand the facility manager told her there would be security at the stadium as always. And said said no, they want police.
"She was then told that for any arrangements with the police, there would need to be a police report; because the police can only act on evidence and not hearsay…
"She called back later to say thanks for the offer but because we have security concerns, we feel you all can't provide security for us."
At the subsequent press conference in Westmoorings, Marquez revealed that board members had received death threats although, he claimed, the TTGF had only withdrawn Williams from the Test event in the interest of her health.
"We the same people in front of you (…) whose lives have been threatened—and that's a fact," said Marquez, "I can't believe in this country this is where we're reaching—because we cared about the athlete (Thema Williams)."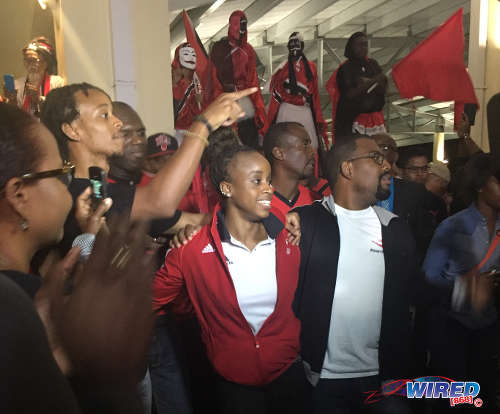 Dick did not mention any threats to her life at all but instead shared her joy at securing Trinidad and Tobago a place at the upcoming Olympics. She said she had Williams' support whenever she competed—including in Rio—and the feeling was mutual.
"I was really proud that Trinidad is going to be represented, whether it was myself or Thema," said Dick. "It is just that gymnastics is a growing sport in Trinidad and Tobago and the Olympics is the biggest thing…
"Trinidad will be represented in the Olympics. It is just really exciting."
Former TTGF coaching board representative Dale Ali, who resigned yesterday in protest against the board's actions, claimed that the local gymnastics body has arguably hurt Dick more than Williams.
"The whole country would have been celebrating (Trinidad and Tobago getting a gymnastics spot in the Olympics) but (the TTGF) destroyed that," Ali told Wired868, "and you mashed up Marisa more than Thema. The country hates Marisa and it is not her fault. She is a pawn.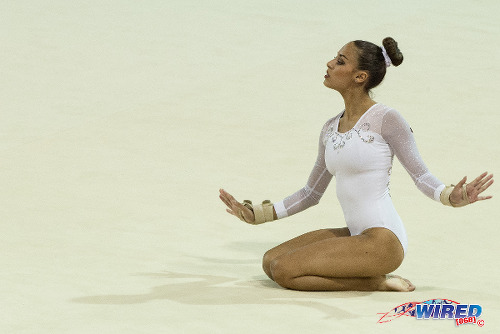 "Of course she wants to go to the Olympics and she wants to beat Thema. You are fighting for your spot. But that is healthy and it is the same in every gymnastics team in the world.
"So Marisa is not to blame. If anything, John (Geddert) opened the door for them (with his training report that criticised Williams' training performance on Friday)."