Defending Lucozade Sport Goal Shield champions, Bankers Insurance Central FC, have vowed to move heaven and earth to retain their title, as the 2016 edition of the knock out competition kicks off today with a double header at the Ato Boldon Stadium in Couva.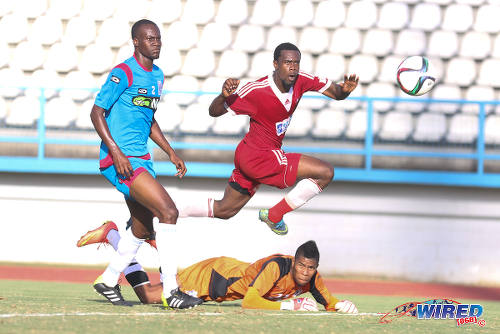 Central, who make their first appearance of the tournament on Friday, insist that they will be there on the final day as well.
"Testament to the type of football we are playing we have top scored in the past couple months," said Central team manager Kevin Jeffrey, during yesterday's launch, "and we want to take that into this (Lucozade Sport Goal Shield) tournament. Expect us in the final and lifting the trophy."
The "Couva Sharks" are four points clear at the top of the TT Pro League with a game in hand. But their cup form has not been as emphatic so far.
DIRECTV W Connection beat Central en route to the 2015 First Citizens and Toyota Classic titles and assistant coach Earl Jean said the "Savonetta Boys" are hungry for a third knock out trophy
"Two years (since winning the Lucozade crown) is a very long time," said Jean. "We are spoilt on winning trophies at W Connection and we have been awaiting our next chance. We are very motivated for a third trophy this season."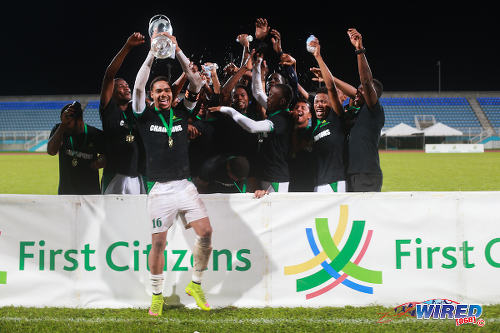 At stake is a TT$30,000 base cash prize for the champions plus TT$3,000 for every goal scored in the final and TT$2,000 and TT$1,000 for all semifinal and quarterfinal goals respectively.
The runners-up will receive TT$10,000 base prize plus TT$1,500, TT$1,000 and TT$500 for goals in the finals, semifinals and quarterfinals respectively.
There will be TT$1,000 individual prizes for the Best Goal, MVP and Best Coach of the Lucozade Sport Goal Shield. While spectators also have a chance to win the "Lucozade Sport Goal Pot" of TT$500 in the semifinal and final rounds.
"Lucozade Sport is always eager to lend support to local sports and we take great heart in extending this fruitful partnership with the TT Pro League for yet another year," said Lucozade/Ribena Caricom manager Matthew Baboolal, whose company put TT$100,000 into the tournament. "We look forward to another successful tournament filled with goals and excitement. And hope that it helps to continue the momentum of what has definitely been an exciting year for football thus far, both locally and internationally."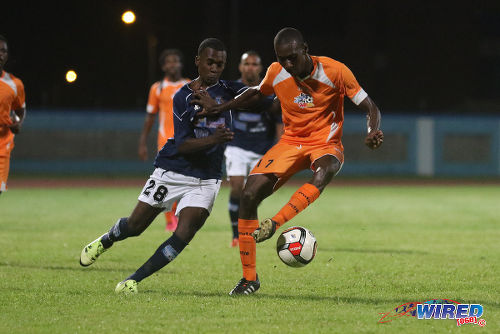 Morvant Caledonia United and Point Fortin Civic will kick off the competition from 6 pm today in Couva in one of two qualifiers for the quarterfinal round. Club Sando are next, as they face St Ann's Rangers from 8 pm at the same venue.
The remaining six Pro League outfits will play on Friday and Saturday in Couva and Port of Spain's Hasely Crawford Stadium respectively.
Central face the winner of the Sando/Rangers duel on Friday evening while Defence Force square off against either Morvant Caledonia or Point Fortin on Saturday.
Play Whe San Juan Jabloteh have already been drawn against Police FC while W Connection tackle North East Stars for the second time in a week.
Stars whipped Connection 3-1 on April 1 at the Ato Boldon Stadium. Jean's men have no intention of allowing a repeat of that result.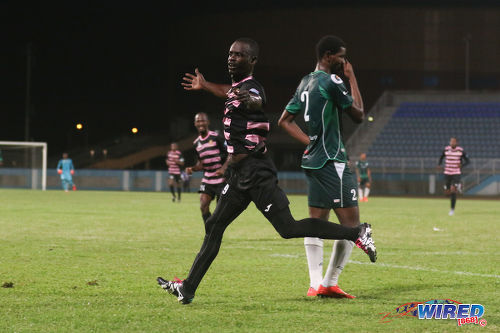 2016 Lucozade Sport Goal Shield fixtures
Qualifying Round
(Tuesday April 5)
Morvant Caledonia United vs Point Fortin Civic, 6 pm, Ato Boldon Stadium;
Club Sando vs St Ann's Rangers, 8 pm, Ato Boldon Stadium;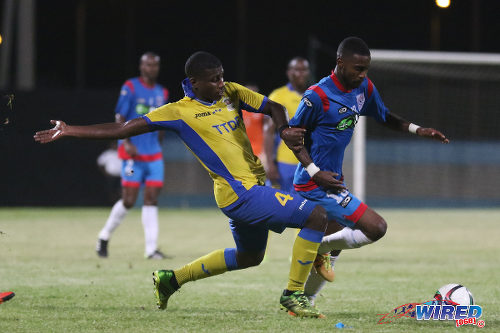 Quarterfinal Round
(Friday April 8)
Central FC vs Club Sando/St Ann's Rangers, 6 pm, Ato Boldon Stadium;
W Connection vs North East Stars, 8 pm, Ato Boldon Stadium;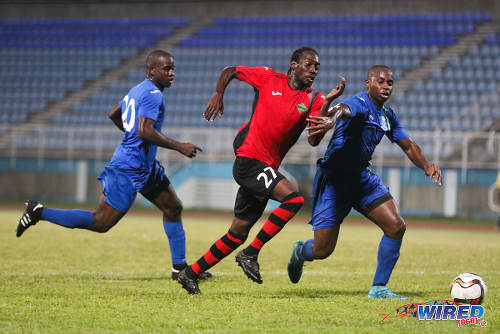 (Saturday April 9)
Defence Force vs Morvant Caledonia United/Point Fortin Civic, 4 pm, Hasely Crawford Stadium;
San Juan Jabloteh vs Police FC, 6 pm, Hasely Crawford Stadium.