Terminix La Horquetta Rangers and defending champions Central FC surged to the summit of the Abercrombie Group in the 2019 First Citizens Cup with 2-0 wins over the lacklustre W Connection and Point Fortin Civic respectively at the Ato Boldon Stadium on Saturday.
Aikim Andrews was the hero with an emphatic double to leave Rangers with a perfect six points from two games, while Police FC snatched the win against Defence Force with a 1-0 victory on Friday night at the Diego Martin Sporting Complex to round out the group.
Over in the Immortelle Group, AC Port of Spain rescued a point versus Morvant Caledonia United with a late equalizer in a 2-2 draw in the first game in Friday's doubleheader in Diego Martin. On Sunday, Tobago Phoenix FC face Tiger Tanks Club Sando and San Juan Jabloteh battle Cunupia FC in another doubleheader at the Hasely Crawford Stadium to conclude the weekend's action.
The late kick-off in Couva was billed as an exciting matchup between two heavily favoured teams: record eight-time champion W Connection and Terminix La Horquetta Rangers, but the first half offered little in the way of quality goalmouth action.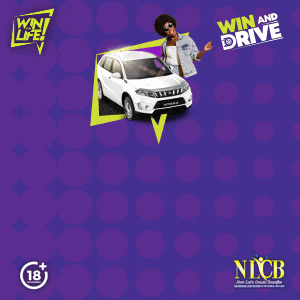 Aikim Andrews, however, was a clear bright spot and would have had a handsome assist had Samuel Delice not skied his shot over bar. Andrews then took matters into his own hands and forced Connection goalkeeper, Jason Belfon, into a good save after the custodian created trouble for himself by not clearing his lines and trying to dribble out.
Terminix La Horquetta Rangers head coach Dave Quamina saw where his team needed to improve and immediately sent on ace attacker Tyrone Charles for new signing Kishun Seecharan at the start of the second half. The switch immediately increased the threat level.
Shadon Winchester may have had a hooked shot saved well by Glenroy Samuel from close from range immediately after the resumption, but it was the link-up play between Andrews and Charles that got Rangers to purr.
On the 50th minute mark, Andrews lined up a shot from 22 yards and let fly. The entire field of players stood statuesque as time itself seemed to stand still, up until the rattle of the ball against crossbar.
What a crack!
The 'Savonetta Boys' struggled to come into the game and create any worthwhile threat in response and, unluckily, it didn't take long for Andrews to get his radar right.
Charles jinxed his way beyond a defender to the by-line with a drop of the shoulder and sent a pass across the surface. The pull-back had too much pace for fellow attacker Jomoul Francois, but it rolled perfectly into the path of Andrews who thundered in the opener.
"[To use Charles to change the game] was the plan! To use him off the bench and use him as an impact player and it worked," Quamina said after the game.
Connection head coach Earl Jean, who recently took over the reins from long-time coach and mentor Stuart Charles Fevrier, tried to make an impact substitution of his own in the shape of Adan Noel.
He sized up a free kick on the left, but while he got the requisite power, the shot was straight at Glenroy Samuel for him to tip it over the bar.
Quamina, on the other hand, continued to show his Midas touch with substitutions. Kadeem Corbin replaced the ineffective Samuel Delice and created a carbon copy of the first goal.
A trailing Connection defender completely missed his wild attempted tackle on Corbin on the flank. The attacker then crossed for Andrews who once again ferociously bulged the net to close out the contest.
"The transition of Rangers of the past to Rangers now, we still working on it," said Quamina. "Still have a lot of work to do with the team and you could see it's still a work in progress.
"We tried to work on scoring and tonight we came out with the victory […] we feeling good!"
The La Horquetta Rangers players were certainly in a jubilant mood at full time with their first win over W Connection in this new era as an eastern-based franchise.
Another team who knows a thing or two about beating W Connection, Central FC, brushed aside a listless Point Fortin Civic in the first match of the Ato Boldon doubleheader.
The 'Central Sharks', like W Connection and Civic declined to participate in the Ascension Invitational pre-season tournament and recruited heavily for the start of the FCB Cup.
Young talents Myles Yorke, Sean Bonval and Che Benny traded in previous colours for that of the Sharks, and Benny almost produced the spectacular to claim the go-ahead goal.
He spotted Civic's goalkeeper Stephon Seepersad cheating off his line and while tussling for a ball, had a dink from distance. Seepersad back-peddled frantically and was just able to push the ball around the post.
It was a warning that the keeper did not heed as he was at the centre of Central's opening goal.
Trying to punch instead of catch, the custodian palmed the ball to Jesse Williams who floated a cross to the back post where Josiah Trimmingham lay in wait to thump in a header.
One-nil soon became 2-nil as easy as one, two, three.
Sean Bonval forced the ball through left back Jeremiah Kesar's legs and sent a pass to Benny at the top of the box. Without taking a touch, the creative midfielder rolled the ball into the corner with not so much as a fuss to double the lead.
The two goals accented a half largely played at a pedestrian tempo with only a smattering of quality.
The second half offered more direct shots, however, the overall quality was still lacking. Had Noel Williams and company been more prolific, though, Central would have been out of sight by the hour mark.
A deep cross was headed back to a free (N) Williams in the box, but he flashed his effort wide with the goal gaping.
From the next attack, Williams almost made amends. Trimmingham rose highest once again and hammered another header off the crossbar this time. The rebound fell to (N) Williams but his shot, while off-balanced, produced a low sharp save from Seepersad.
Trimmingham, clearly not pleased, took matters into his own hands. He picked up the ball in his own half and went for a run.
Making a run reminiscent of his central defensive partner Jamal Jack, he slalomed through the middle of the field before laying a through ball to the feet of Henry.
Unfortunately for the Sharks, Shakiel Henry, capped off a wasteful five-minute spell for the defending champions as he shanked his shot wide.
Their profligacy in front of goal finally woke Point Fortin from their attacking slumber.
Flanker Daniel Diaz forced Abbion David Phillip into a save from point-blank range and then was denied by him minutes later yet again after bamboozling Central left back Hakim Baird.
The win puts Central FC on three points alongside W Connection, Police FC and Defence Force in a closely contested Abercrombie Group.
The top two teams in each group will move onto the semi-finals and then the winners will contest the finals.
A win for either San Juan Jabloteh or Cunupia FC on Sunday will go a long way to booking either of them into the semi-finals after opening-round victories.
(Teams)
Central FC (4-2-3-1): 1. Abbion David Phillip (GK); 26.Myles Yorke, 17.Josiah Trimmingham, 12.Jamal Jack, 3.Hakeem Baird; 8.Kevon Goddard (C), 27.Jesse Williams (5.Omari Lezama); 10.Sean Bonval, 29.Che Benny (7.Saleem Henry), 11.Noel Williams (15.Julio Noel);  9.Shakiel Henry 
Unused Substitutes: 13.Shane Hospedales, 19.Shirlo Johnson, Damani Richards, 30.Cleon John(GK).
Head coach: Stern John
Point Fortin Civic (4-2-3-1): 1.Stephon Seepersad (GK); 8.Shakuile Williams, 16.Kern Edwards, 21.Ronell Paul, 26.Jeremiah Kesar; 4.Justin Sadoo, 33.Maurice Dick; 7.Akeem Redhead (9.Tyrel Emmanuel), 10.Judah Garca (C), 28.Daniel Diaz; 99.Omri Baird (24.Kyron Williams).
Unused Substitutes: 1.Kenny Dick (GK), 6.Tyrelle Searles, 12.Kerville Jeremiah, 17.Kestwin Goolie, 27.Israel Williams.
Head coach: Dexter Cyrus
Man of the Match: Josiah Trimmingham (Central FC)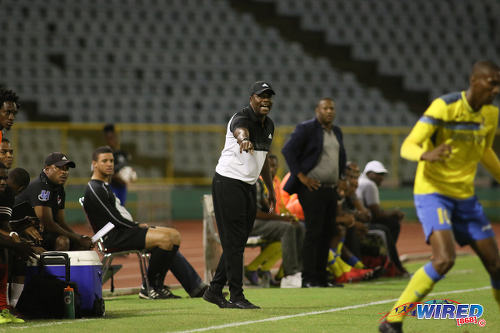 W Connection (4-3-3): 1.Jason Belfon (GK); 3.Isaiah Garcia, 4.Darreon Thomas, 6.Alvinus Myers, 2.Kurt Frederick; 8.Rhondel Gibson (14.Akinola Gregory), 19.Briel Thomas, 32.Isiah Hudson (11.Adan Noel); 7.Neil Benjamin Jr, 10.Shadon Winchester (C), 9.Mickaeel Jem Gordon (17.Dimitre Apai).
Unused Substitutes: 18.Denzil Smith (GK), 13.Jevaughn Humphrey, 24.Ronald Charles, 27.Aaron Rodney.
Head coach: Earl Jean
Terminix La Horquetta Rangers (4-4-2): 1.Glenroy Samuel (GK); 99.Anslem Jackson, 19.Jevon Morris, 12.Caleb Sturge, 17.Ross Russell Jr; 9.Kishun Seecharan (10.Tyrone Charles), 24.Kishon Hackshaw, 8.Jamal Creighton (C), 7.Aikim Andrews; 77.Samuel Delice (45.Kadeem Corbin), 11.Jomoul Francois (26.Jesus Perez)
Unused Substitutes: 5.Leslie Russell, 20.Jabari St Hillaire (GK), 15.Keron Cummings, 27.Isaiah Lee.
Head coach: Dave Quamina
Man of the Match: Aikim Andrews (Terminix La Horquetta Rangers)
First Citizens Cup results
(Friday 1 November)
AC POS 2 (Rashad Hyacenth 11, 83), Morvant Caledonia Utd 2 (Kerry Daniel 32, Jevick Mac Farlane 43) at Diego Martin Sporting Complex;
Police FC 1 (Christian Thomas 78), Defence Force 0 at Diego Martin Sporting Complex;
(Saturday 2 November)
Central FC 2 (Josiah Trimmingham 25, Che Benny 33), Point Fortin Civic 0 at Ato Boldon Stadium;
W Connection 0, Terminix La Horquetta Rangers 2 (Aikim Andrews 64, 83) at Ato Boldon Stadium.
Upcoming fixtures
(Sunday 3 November)
Tobago Phoenix FC vs Tiger Tanks Club Sando, 4pm, Hasely Crawford Stadium;
San Juan Jabloteh vs Cunupia FC, 6pm, at Hasely Crawford Stadium.