The roller coaster ride for Trinidad and Tobago football star Maylee Attin-Johnson shows no signs of slowing.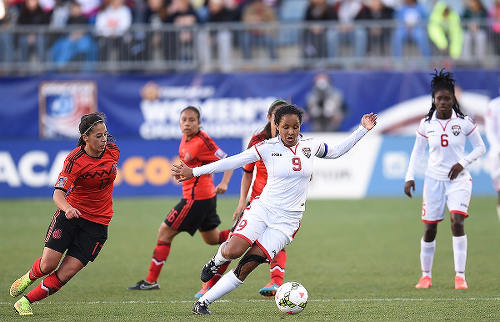 The "Women Soca Warriors" captain is making her presence felt throughout the football fraternity with the success of her three-a-side youth football competition.
The Attin-Johnson Initiative was the Trinidad and Tobago international's first attempt at producing and managing an event of this scale and she was pleased with the turn out and already looking toward the next one.
Attin-Johnson chatted with Wired868 during her football event: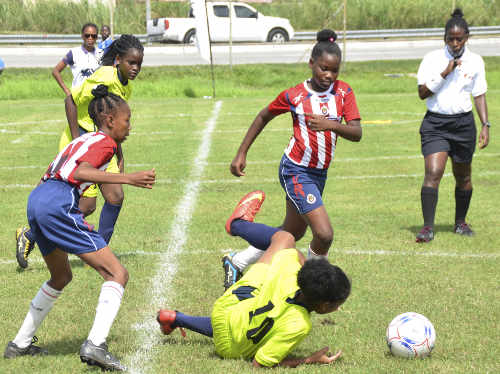 Name:  Maylee Attin-Johnson
Current team:  National Women's Team
Date of Birth: May, 09, 1986
Home town:  Niles Street, Cocorite
First football memory?
I attended St Agnes Anglican Primary School at that time we didn't have girl's events or girls league so I played with the boys. One of the main leagues for us was the poor house or Infirmary in St James and we would play the likes of Mucurapo Boys and St Crispin's and Cocorite Government and other teams in the area… Those were the best times of my life actually…
This (event) brought back a lot of memories. This is just a formal form of street football where you just take the ball and just dribble through and work on your touches and skills.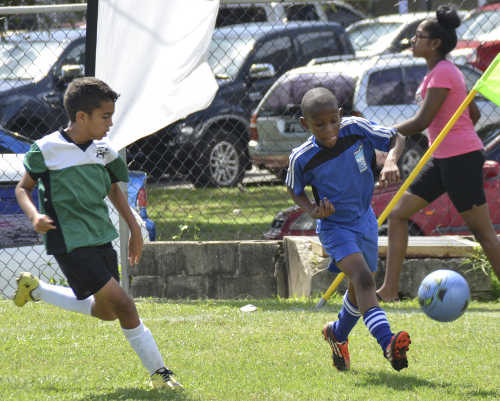 Most influential coach?
I have had a lot so to point out just one would be unfair to the others. But most definitely Jamaal Shabazz, who I have grown up under. He is like a father to me… and taught me the game of football, tactically especially. He is the one who showed me the ropes on and off the field.
Also, my coach in America where I went to school at Kennesaw State University, Robert King, is someone who is selfless, very compassionate and he cared about his players on and off the field. Every time I went out there, I not only played for my teammates and my school but I played for my coach.
Happiest moment in football?
That journey with the senior team has had its high and lows, it was a roller coaster ride but I wouldn't trade it in for the world.
I think we have a huge and awesome opportunity to right our wrongs in the Olympic Qualifiers here, and we should look at this like our World Cup. It's actually more difficult for us to qualify for the Olympics than it is for a World Cup and I think we need to see it as that and use it as motivation to just go out there and show that it is our time to qualify on a world stage.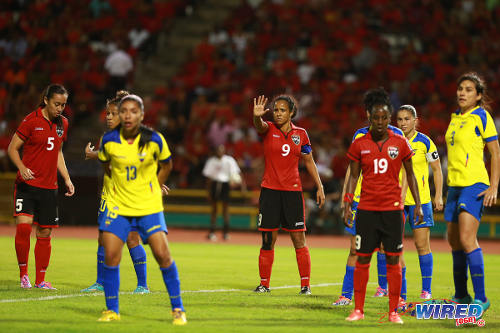 What's the mood of the women's team in light of recent conflicts?
How I should say this: cautiously optimistic. If you don't value yourself, no one will value you. And the moment you do value yourself is the moment you become valuable.
My mother always taught me don't make anyone make you feel lesser than yourself or treat you lesser than who you are. There comes a time when there is only so much one can take and no more.
I think with people who add value to the team I can compromise whatever personal stuff I have because I am a winner. I love to win so once I know a player can contribute positively to a team I am all for it. We don't need to be friends off the field but on the field once we have the same mindset and goals, (then) I am good with it. When you have people that don't add value to the team, why have them around?
What's next for you in football?
I am actually enjoying this. It's the first time I'm involved in the organising and preparing. It's challenging as it's the first time for me and I realise the things people go through when they organise huge events like this. We have over three hundred kids here. For me, it's to continue doing things like this for the young boys and girls.
I am not a planner. I don't look into the future. I go one day at a time… Tomorrow isn't promised so I live for today.
I have ideas for the future. It was two years ago we thought of this and two years later it's here.
One of the greatest feelings in the world is to inspire young boys and girls. I have been to a lot of schools during the week through Bankers Insurance (with) Sean De Silva who plays for Central FC. When we go there the kids are out of their minds. They just love us and it's the greatest feeling in the world to be around that.
Little do they know even though we inspire them they inspire us even more to want to give back.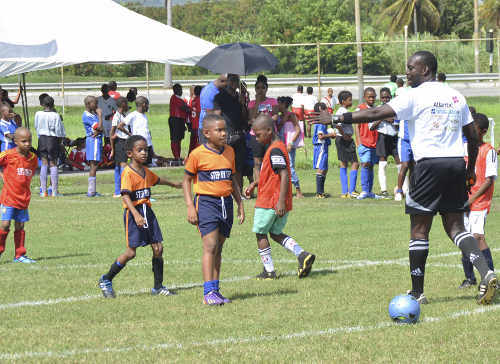 How do you feel about being a role model?
I will always remain myself. They're going to be a million people that do not like me and they're going to be a million people that love me. I will roll with the ones that do and forget about the ones that don't. You have to love me for me. Is either you like me or you don't like me.
I am a very passionate individual in anything that I do. When I don't feel to go out and give 100 percent in what I am passionate about I have to step aside. For me it's about continuing to do this, going to schools and (giving) motivational speeches. (And) just hang with the kids and try to understand them a little more.